Launched in 2017, Microsoft Teams has come a long way, becoming one of the best tools compatible with hybrid and flexible working environments and is best for online collaboration. This is one of the reasons that it is used by different organizations as a collaboration tool and a go-to solution that keeps businesses connected with remote employees. You can also use this app to work with people outside your company network including freelancers and consultants.
While using this highly efficient tool, you can add users to your team channel and benefit from the following app features:
Tabs to navigate through different channels.
Integrate all tools in a single place
Add third-party tools to your channel
Use fun options in your chat including GIFs, emoticons, and stickers.
Search, collaborate, and back up your files seamlessly, etc.
To make your work environment more collaborative, you can use WOW internet services. WOW provides reliable internet service and WOW Customer Service to provide round-the-clock assistance to users. For now, you can have a look at the different tips and tricks to make sure that you make the most from MS Teams and make your work environment more productive:
Do Not Use Duplicate Team Names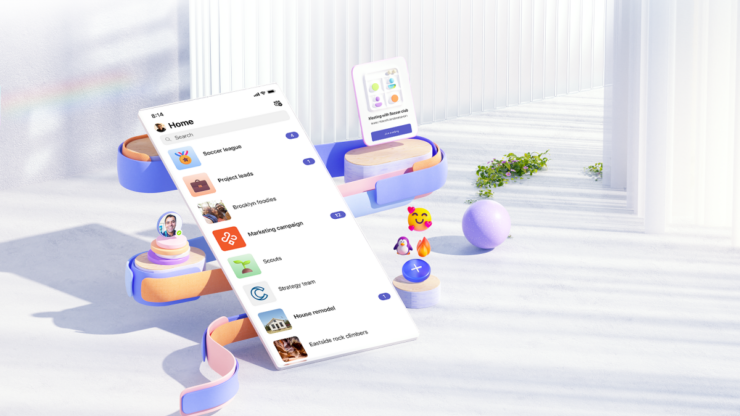 The first thing you should do when launching MS Teams is to join an existing team or create one by yourself. For instance, if you are joining your marketing team, you should avoid using the same names. Doing this can create a lot of confusion and you might be unable to determine the group you are supposed to be part of.
However, MS Teams allows users to use duplicate names but you have to make sure that you avoid using duplicate names in your account. Team leaders can make sure that they check all group names before determining a name for their group.
Use Chats for One-on-one Conversations and Channels for Collaborations
MS Teams provides Chat and Teams options that are different in many ways. You can use chats to send and receive one-on-one messages and discuss things individually. Likewise, employees have channels to send and receive files, get into group discussions, collaborate on projects, etc. using the Teams option. Many employees use the app's chat features to use for informal communications.
The best thing about the Teams feature is that when you add a new member to your team, they can check all the previous messages and files that members have uploaded previously.
Create a Productive Team Using Private Groups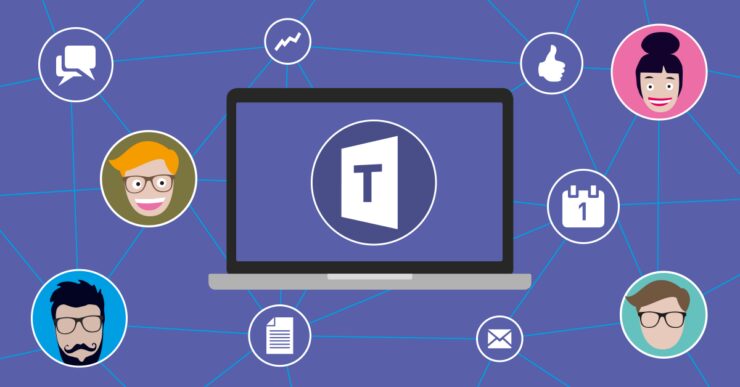 You are not supposed to discuss everything with all your employees. Also, you do not need their input on things that are not part of their job. To make sure that your teams stay focused on their work, you can create private groups to keep your discussions going without distracting other teammates.
For instance, there is no need to add marketing personnel in the loop when you are discussing the status of your app with the developers. A better approach is to create a private group where you have all the concerned people to discuss and view the conversation.
Set up Alerts and Notifications
You are not supposed to get alerts and notifications about everything discussed in the chat group. Besides this, it is very distracting if you see a pop-up notification after every second on your screen from private channels and teams.
To avoid this, you can set up notifications and use Microsoft Teams more efficiently. To get this you can use the Settings options and click on Notifications. There, you can customize the notifications that you want to receive. The app can also get you an email after a set time if you miss a message.
If you are managing a team, you can also manage the files and folders that are in your team or channel. Make sure that your files library is never set to be private unless you have a file that is not supposed to be viewed by other team members or a specific team member. The owners and members of the team or channel can edit files and folders and let viewers view them by default.
Benefits of Using MS Teams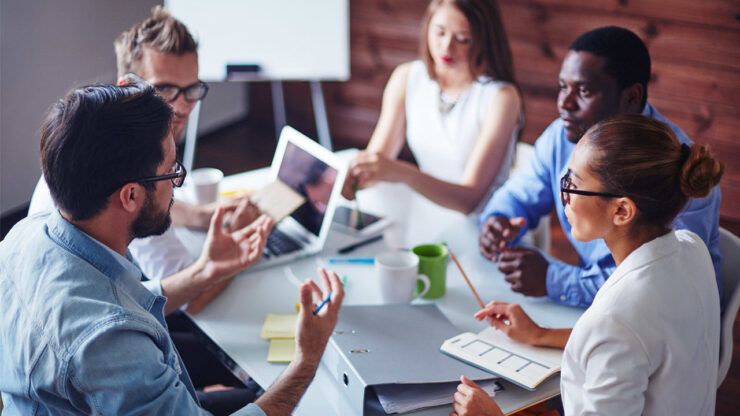 Microsoft Teams provides many advantages for groups who are collaborating on projects. With this platform, members can communicate effectively and make progress quickly, regardless of where they're located. Here are some of the top benefits of using MS Teams:
1. Flexibility:
With MS Teams, remote workers can stay connected with team members, no matter where they're located. The platform is easily accessible from any device and makes collaboration more convenient. Plus, video calls and screen shares allow people to stay connected when face-to-face meetings aren't possible.
2. Easy File Sharing:
This intuitive platform makes it easy to upload documents or any type of file without hassle. Team members can keep track of documents that have been shared on one page, making them easier to find and access when needed.
3. Automation:
MS Teams helps keep workflow organized by enabling task automation which takes the burden off individual team members who would otherwise manually update tasks or reminders when things need attention. This means that team members don't have to remember everything the automated tasks take care of it for them so everyone stays informed and motivated for success!
4. Enhanced Communication:
There are lots of options for how people communicate with one another including voice and video calls as well as instant messaging so teams can reach decisions faster than ever before! Plus, group conversations help keep everyone up-to-date on the progress being made in real-time which allows for better collaboration between remote teams as well as in-person groups. Overall this platform helps enhances communication within a group so that workflows are more efficient and tasks get completed promptly.
Conclusion
In the end, one can say that there are so many ways MS Teams can help you communicate with employees within and beyond your company. Apart from that, it is meant to create more productive and focused team members and work environments. There are so many features offered by MS Teams but still using this app might seem a bit confusing at first unless you explore more tools offered by the app.