Over the years, work processes have been digitized, and with digitization, new solutions have appeared. Computers have been around for years and are here to make our everyday life easier, but year by year they are getting better and better fulfilling all the requirements that each of us has. Thus, over the years, laptops have become our faithful friends for work, and their performance has become so fulfilling that we can do everything related to work and private life on them. The problem arises when they stop working and the black screen appears, especially when it comes to great brands like Lenovo that have proven themselves over the years to be the top laptop brand.
Here are some solutions to Fix Lenovo's Black Screen of Death Issue
These are the most common questions asked by every owner of a Lenovo laptop who faces a black screen that appears after a long time due to a certain problem that occurs suddenly. Knowing this trouble, today we decided to bring a protocol according to which you or an experienced IT person can handle fixing your Lenovo laptop's black screen. So let's go through the protocol together to see what needs to be done. Let's get started!
1. Try restarting your Lenovo laptop first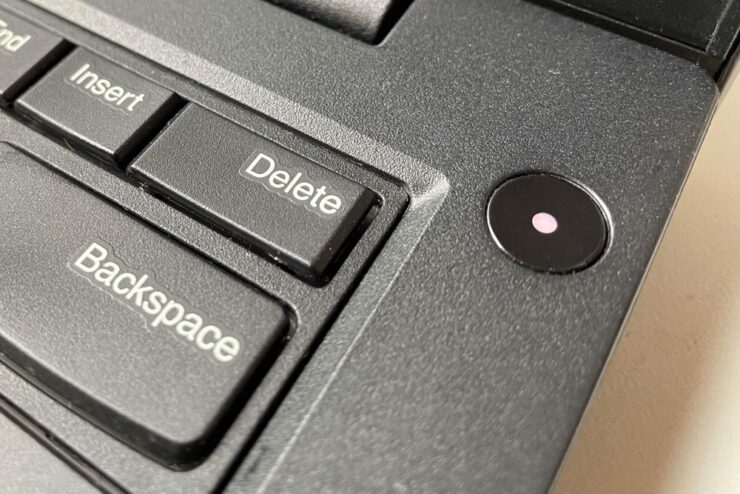 The first and basic thing that everyone needs to do is to restart the laptop. Sometimes the black screen of the laptops appears due to insufficient startup of the laptop computer. Sometimes laptops do it themselves, but sometimes you need to do it yourself to make sure that maybe the problem lies in that, in the reboot. So try this step, and if you fail, continue with one of the following steps that are part of the protocol to repair a black screen on a Lenovo laptop.
2. Try to update or check your graphics card on a Lenovo laptop
The second most common cause of this problem with the appearance of a black screen is precisely the problem with the graphics card. In some cases, the black screen appears on Lenovo laptops because of a necessary update that needs to be done for the graphics card to work normally, and another reason may be the obsolescence of the graphics card that needs to be replaced. Therefore, keep in mind that first, it is important to check if it is time for an update or improvement, and if it has not happened, you need to replace the graphics card with a new, better, and better-quality one.
3. Try restarting Explorer.exe on your Lenovo laptop
Another point that computer scientists recommend in such cases of black screen is restarting Explorer.exe which can also help in fixing the problem. After solving this part, the black screen problem can often be solved, say some of the best computer experts, but it is not necessarily the right solution. Anyway, try this way to get your Lenovo laptop screen working again, otherwise proceed with any of the following steps.
4. Try reinstalling all memory settings on the Lenovo laptop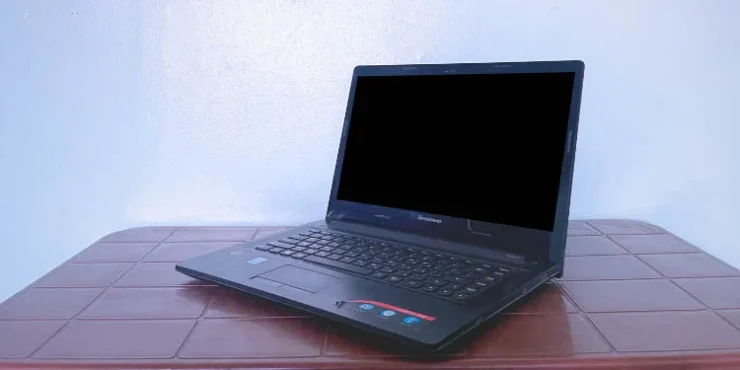 Often the memory can be the one that causes this problem on Lenovo laptops, but also on other laptops and desktop computers in general. What do you need to do? You need to reinstall all settings related to the memory of your Lenovo laptop. This can often be of great help, which is why it's important to put this advice into practice and see if things improve. Several computer scientists are vocal that this could be the solution, so it is for that reason that it is worth giving a chance to this solution that will most likely solve the problem of the black screen on your Lenovo laptop.
5. Perform a system restore on your Lenovo laptop
The penultimate solution we bring you is the full system restoration of your Lenovo laptop. Some of the laptop owners know how to do this by themselves, but most of them need the assistance of an IT professional who would help them with this part. All that is needed is to do a system restore on the laptop because in most cases due to the appearance of an error this kind of problem occurs which results in a black screen that is exactly why it is important to try this step as well which is very likely to repair your Lenovo laptop.
6. Finally, check the electronics on the screen to make sure the problem is not in that part of the Lenovo laptop
Of course, at the very end there is a possibility that it is a problem with the electronics, say computer scientists who constantly encounter various problems with laptops. A possible problem that can also be the cause of the completely black screen is pressing one of the wires that carry electricity to the screen or tearing one of them. Yes, it can be a huge problem, but it is certainly a problem that can be solved. Therefore, do a check like this which can be a solution to the saga with the black screen on your Lenovo laptop.
What to do if Data is lost?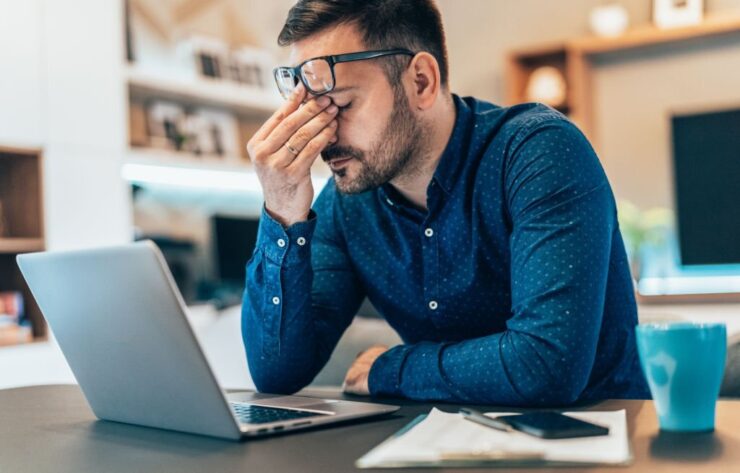 It's generally seen that during repair processes, some of your valuable data may be lost due to corruption or during the system restoration that may damage the files completely or render the data to be unreadable. In such a case, you can use Stellar Data Recovery Professional for Windows to recover lost data.
Conclusion
Every problem has its own solution, and the solution can be reached only through action and attempts that would lead to the solution. This is a general opinion that fits well with your Lenovo laptop problem. Therefore, it is necessary to go through all the steps that are a potential solution and try to find a way out of the black screen problem that may be hindering your work processes. In case you have lost the data, you can use the Stellar Data Recovery Professional software to recover the data.