How do I create a shutdown slide in Windows 11? How do I add a shutdown button to the Windows 11 Start screen? If you've been using Windows 8 / 8.1 for a long time, you may be familiar with them Slide to shut down Feature. You can the Slide to shut down one of the most popular features of the Windows 8 operating system. This feature is also available in Windows 10, so you can shut down your PC by sliding a screen.
Turning the PC on and off is one of the different tasks we do on our computer or laptop every day. As of Windows 8, Microsoft has integrated the Slide to Shutdown function as a new interactive option for switching off your device. This feature is also available on Windows 11, but is usually enabled on a Windows 11 tablet and appears when you press and hold the power button. On a Windows 11 computer and laptop, you need to activate it.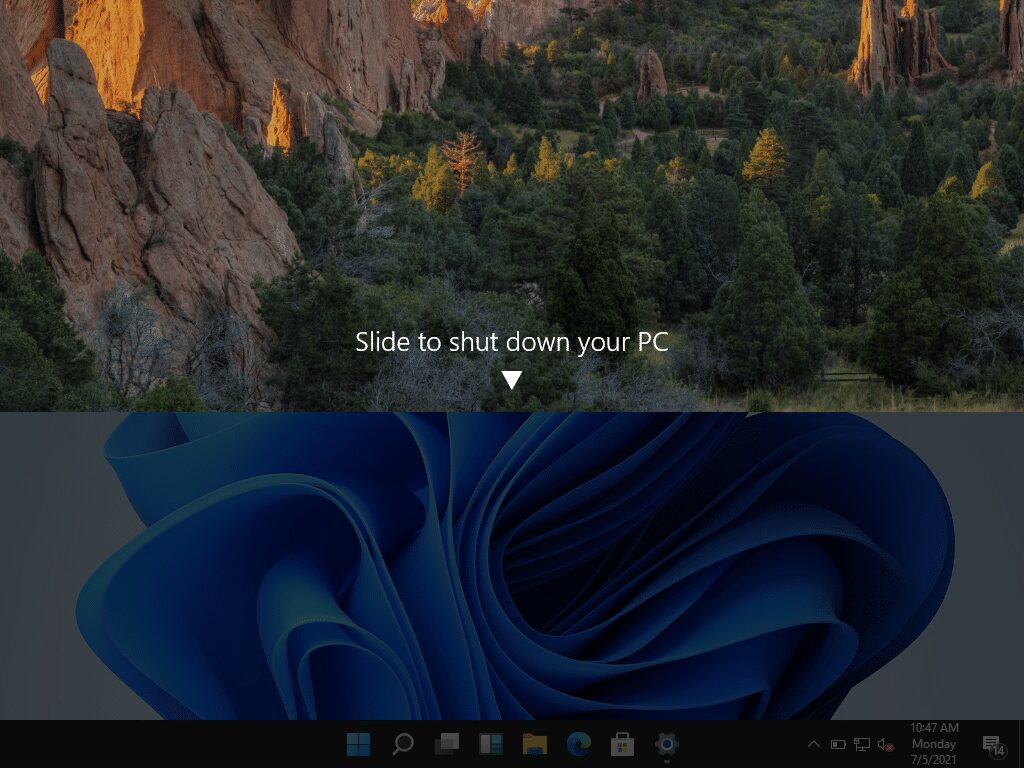 You can also perform the tablet-like shutdown action on your Windows 11 laptop or desktop. You have to create a shortcut with the appropriate control for this function in order to activate "Slide to Shutdown" under Windows 11. This also works on devices without a touchscreen function.
The shutdown-to-shutdown feature lets you shut down your PC by simply sliding down a screen. Just click on the SlideToShutDown executable, then drag the curtain to the bottom of the screen.
How do I create a shutdown shortcut to shutdown on Windows 11 PC?
Step 1. Right click on an empty area on your desktop. Then choose New item, and then click abbreviation Possibility.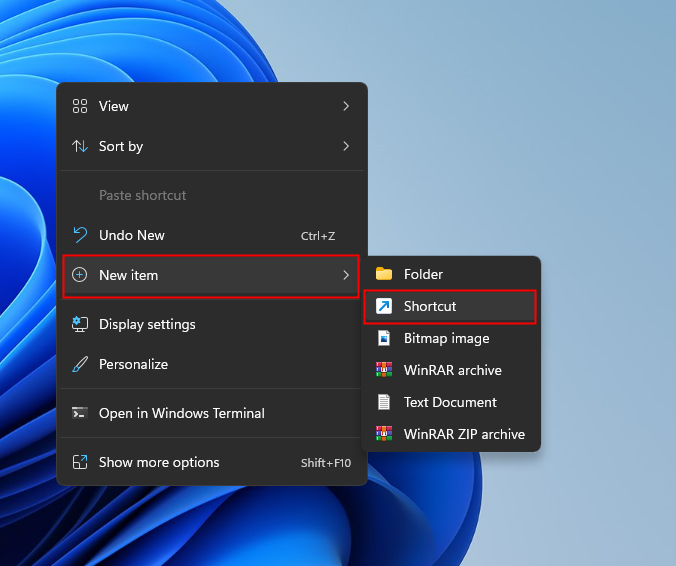 Step 2. On the create link Wizard that appears, copy and paste the following text into the Location field and then click on Next: –
%windir%System32SlideToShutDown.exe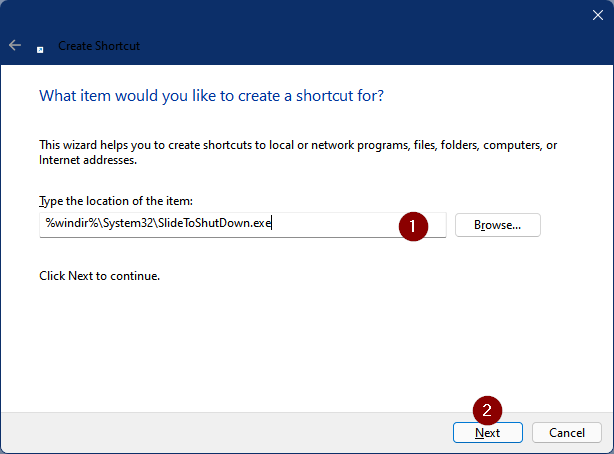 Step 3. In the next window, eEnter a descriptive name for the file or leave it as the default and click Finished Button.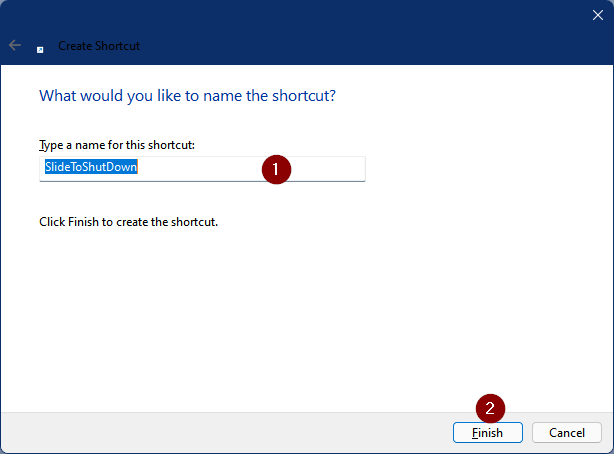 Once you follow the steps above, a shortcut will be created for SlideToShutDown appears on your Windows 11 desktop with an ugly icon. Finish the next steps to decorate it with a wonderful icon.
Step 4. Right-click the SlideToShutDown shortcut icon and select the properties Possibility.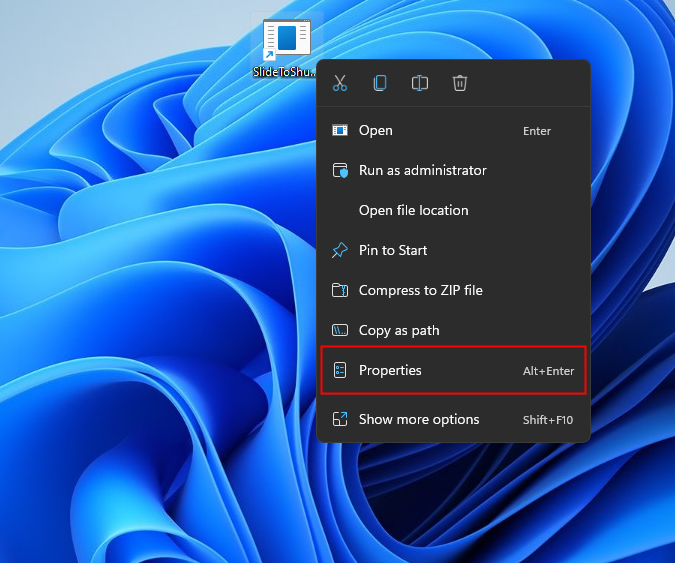 Step 5. In the SlideToShutDown Properties dialog box, click the abbreviation Tab and then on the Change icon Button.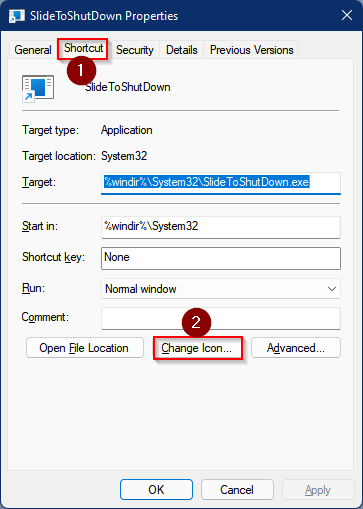 Step 6. In the Change Icon pop-up window, select any icon, then click OK Button.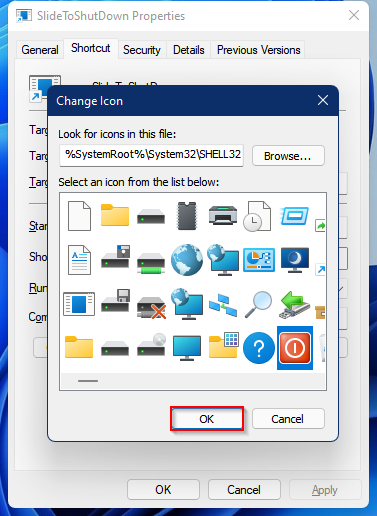 Step 7. Well on that SlideToShutDown properties Window, click Apply and the OK Button.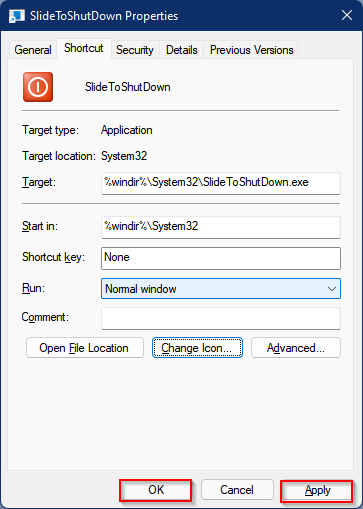 So far you've created a SlideToShutDown shortcut and changed the icon for it.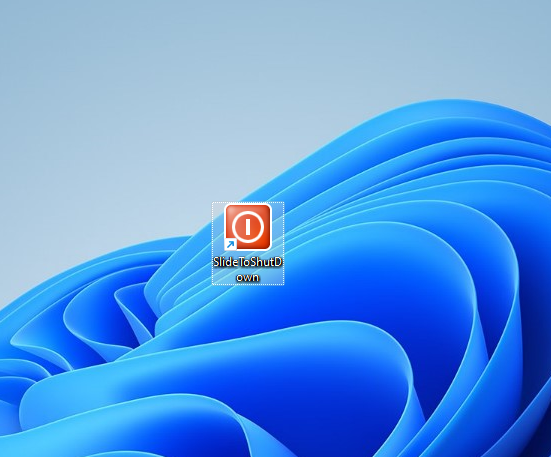 Step 8. For quick access to SlideToShutDown from the Windows 11 system tray or the Start menu, right-click this icon on the desktop and select "Show More Options."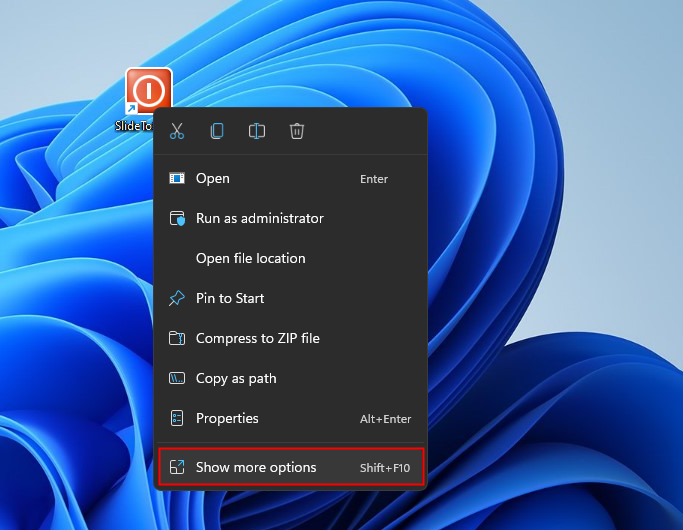 Step 9. Select "Pin to Start" or "Pin to Taskbar" or both options one after the other.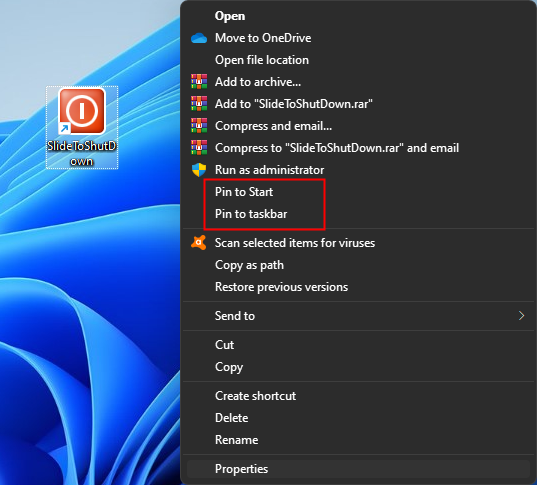 Now you can access SlideToShutDown from the Windows 11 Start menu or the Windows 11 taskbar, or both, as you have configured it.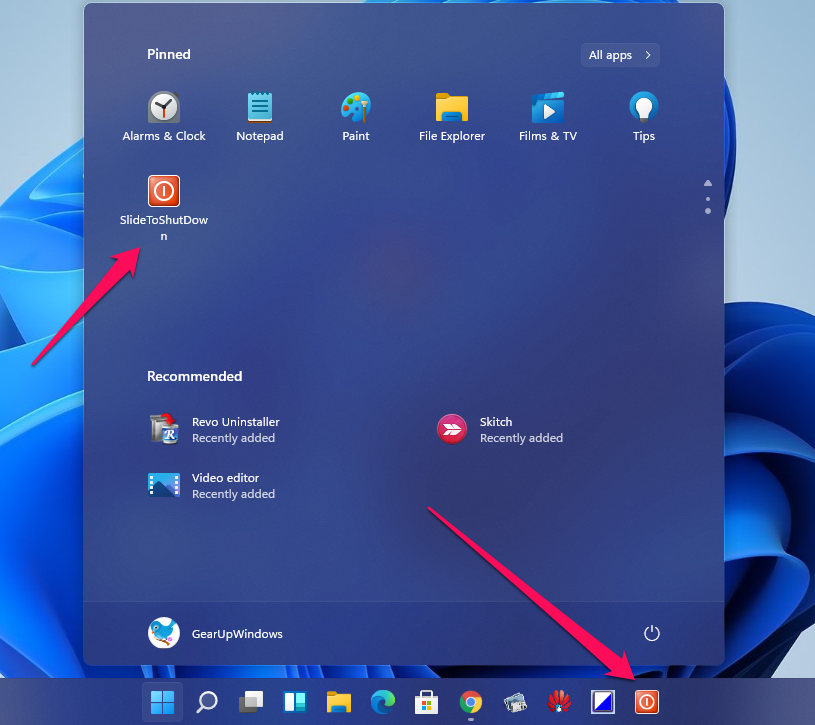 Good luck.