| | |
| --- | --- |
| Developer | Microsoft |
| Licence | Test |
| To download | Free download |
Microsoft Office 2016 is the successor of Office 2013. This version of Office suite for Windows and Mac was first released in 2015 before its successor Microsoft Office 2019 published a few years later. Office 2016 adds and removes a number of features, giving users a distinct experience.
Download Microsoft Office 2016 For Windows 11
This Office productivity suite contains Word, PowerPoint, Excel and Outlook. If you are an avid user of Microsoft Office, downloading this program allows you to enjoy new features to improve work productivity.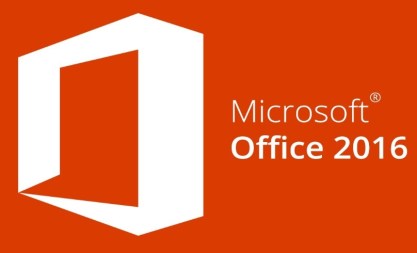 Microsoft Office 2016 Key Features
In terms of design, this version of Microsoft Office does not receive any significant changes. But it adds some must-have new features, such as improved sign-in options, a text highlighter in PowerPoint, and more. Here's a closer look at the main features of Office 2016.
1. Improved Collaboration
Word and PowerPoint in Office 2016 offer enhanced collaboration features for sharing and adding comments. Although this program is not a cloud-based service, it can be a great collaborative tool to get your work done. See the comment and share icons at the top right of the page.
Along with adding comments and sharing, it has an activity button that lets you view previous versions of the document. This is how you can track changes to it. Simply click on Activity and a side panel will open providing you with a list of activities that have occurred with the document.
2. Publish to Docs.com
This new feature is available in all applications, including Word, Excel, and PowerPoint. It allows you to publish documents created on Docs.com. Create an account with Docs.com using your email address, Facebook account, or Microsoft account.
Publishing documents on Docs.com is quite simple. Choose File, select Publish, then click the Docs.com option. Enter the title and choose the visibility choice of the document then click on Download. Your document will be published in a second.
3. Mentions
Outlook 2016 is added with Mentions feature which allows you to grab someone's attention. This feature is particularly useful for creating a calendar invitation or an email. Just like with the mention feature in most social media platforms, add the @ symbol and type in the person's name.
Using this symbol will highlight the person's name in the message. Also, the name will automatically appear in the To field. The Mentions feature can also be used to sort your inbox for faster searching.
4. Enlarge PowerPoint
The zoom feature is handy for moving between slides without skimming slide by slide like with previous versions. You can choose a specific slide and skip quickly to improve audience engagement. Simply click on the Zoom option in the Insert menu and choose a zoom type.
Microsoft Office 2016 has three types of zoom to take advantage of your presentation. Summary Zoom lets you combine several slides into one and you can switch between them. Slide Zoom lets you step through slides in any order and Section Zoom lets you jump back to previous sections.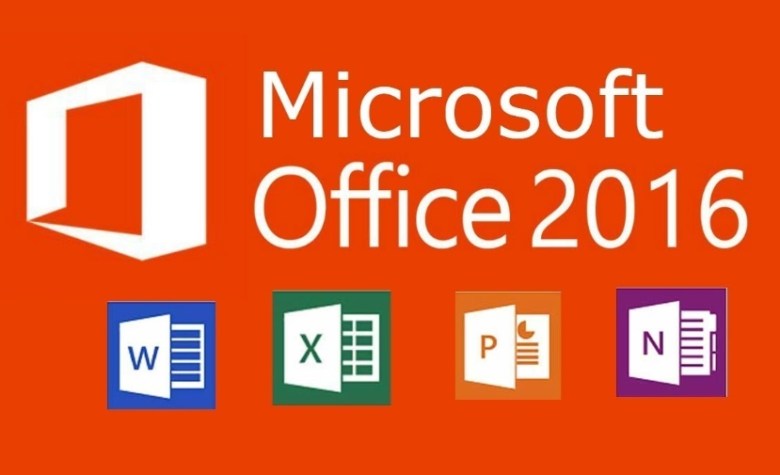 5. New Buttons in Outlook Ribbon
The new version of Outlook lets you archive items with just one click. Thanks to a new Archive button that has been added to the ribbon. You can also browse or add a new group with an additional button. What if you don't see these buttons?
You will need to manually add them to your ribbon. Right-click on the ribbon and move your pointer to customize the ribbon. Now find the commands and add them to the ribbon.
6. Text highlighter
The text highlighter is a standard feature in Word, but having it in PowerPoint is new. Using Office 2016, you can highlight a specific part of your text to emphasize it. Pick a color that appeals to your audience and see how they stay focused.
As with the text highlighter in Word, using this feature in PowerPoint is simple. Select your text and click on the Home tab. Select the Text Highlighter menu and choose a color of your choice. You can change as many colors as you want.
Features removed in Microsoft Office 2016
Apart from the new features included in this version, users will miss a number of features. Here are several features removed from Office 2016:
1. Clip Art
If you use clip art often, this feature is no longer available in Office 2016 for Windows and Office.com. Users who want images can upload them to Bing Images.
2. EPS files
Due to a security vulnerability, support for EPS images has been removed. This means that you cannot insert EPS files into your Office documents.
3. Post to Blogger
In earlier versions, you could post to Blogger through Word. But this feature is no longer supported in this release.
4. Support for HTML files
Office 2016 removes support for HTML files in PowerPoint. Thus, you can no longer open HTML files using this application.
Microsoft Office 2016 brings some improvements to take advantage of your productivity despite some features that it abandons. If you want to use this version of Office, download it now.
Download Microsoft Office 2016