| | |
| --- | --- |
| Developer | Hancom |
| Licence | Test |
| To download | Free download |
Hancom Office is a cross-platform office suite program developed in South Korea. It is a professional-grade tool to leverage your productivity effectively. Having this program on your computer allows you to unleash your creativity and accomplish your daily tasks.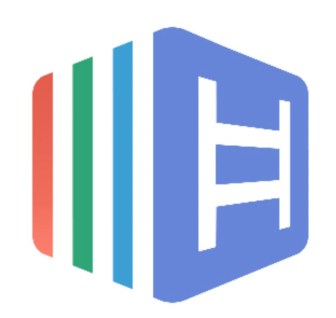 This office suite can be an ideal alternative to Microsoft Office. It is mainly composed of Cell (spreadsheet program), Show (presentation program) and Word (text program), just like most of its office suite counterparts. However, users can also find a document converter and viewer program there.
Hancom Desktop Features
Hancom lets you create, save and edit documents hassle-free. It highlights a number of features that help you work under any circumstances for improved working efficiency. Find out what this office suite offers and see how it keeps your team going and keeps you productive.
1. Hancom Online Office
The ability to work online makes Hancom a perfect program for working from anywhere. As long as you're connected to the Internet, creating and editing documents is easy. All you need is a web-connected browser to work freely anytime, anywhere.
Break the limit and see how you can redefine modern teamwork. Without the need to install any software, you can access Hancom's office suite online through your favorite browsers such as Mozilla, Microsoft Edge or Google Chrome.
2. Hancom space for collaboration
This is a great feature that provides you with a collaborative tool to maintain efficient teamwork. The comprehensive tool lets you store documents in the cloud, so your partner can view, edit, and manage them from another location.
Collaborating with your team is simple and easy with Hancom Space. Each processor is supported with the best functionality to cater to professional-grade content, such as automatic hyphenation and improved clipboard for word processing.
Or when working with a spreadsheet, this office suite offers 73 popular chart types with different styles for better visualization. It also has more features designed for professionals like macro and VBA support and pivot table.
3. Full office compatibility
Along with the native Microsoft Office features brought to your table, this productivity tool promises the widest file compatibility with MS Office. All the documents you create and save in this office suite are easily accessible from MS Word, PowerPoint and Excel.
This is why Hancom Office claims itself as the best alternative to Microsoft Office. Besides providing a feature-rich application, it supports a number of file formats that allow users to easily open and edit documents from other office suite programs.
Recommendation:
Download Adobe Acrobat Reader DC
4. Familiar user interface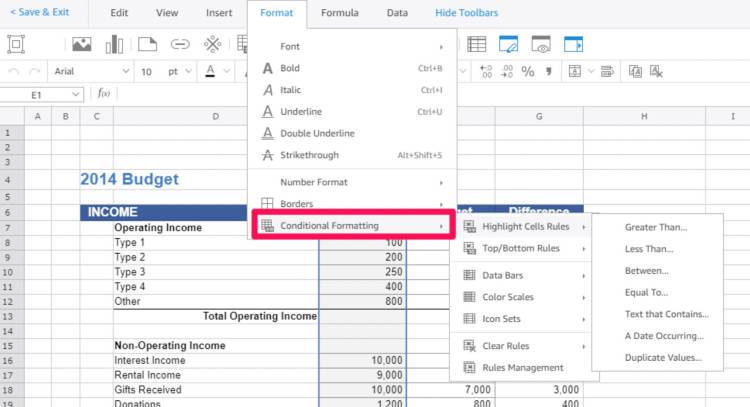 Powerful features combined with an intuitive interface create a comprehensive tool to bring out your inner professional. This Office alternative is designed with a familiar user interface, which makes it easy for both beginners and advanced users to access this application.
Although it is made in South Korea, Hancom is available in different languages. Users from other hemispheres can easily use this program because it supports multiple non-Korean languages ​​such as English, Chinese, Russian, Japanese, and Vietnamese.
5. Built-in PDF tool
The latest version of the office suite comes with an integrated PDF application. Having this program on your computer prevents you from installing separate PDF tools which could consume resources. This application has many versatile features such as annotations and text extraction.
Now you can also convert PDF files into editable office documents with a single click. Thanks to the conversion function integrated in this application. As a bonus, you can easily switch to presentation mode while working with PDF documents. It has few slide transition effects for enhanced visual attraction.
6. Hancom Courier
This productivity tool highlights messaging functionality that takes your messaging to another level. Hancom Mail is a versatile app that lets you manage emails, tasks, notes, and chats all in one place. With smart sidebars and smart shortcuts, it's what you need for organized work.
Managing your time is more efficient with a built-in task manager and calendar. You can plan your time, stay focused on your work while improving productivity just with an app. It also lets you share tasks with your team, organize tasks with tags, and even create reminders.
Hancom Office Free Trial
Are you interested in joining the crowd and having this office suite on your desktop or mobile? Don't rush to buy this app before you try it. Luckily, Hancom offers a one-month free trial that lets you download the latest edition.
Once downloaded, you will enjoy the latest features of Hancom's office suite. You can also experience all functions for free. Many users have found this program to be a great alternative for working with documents, be it spreadsheets, text, or presentation slides.
In summary, Hancom Office is one of the office suite programs available in the market. It can be a reliable alternative to MS Office, thanks to full compatibility and native features. Packed with great features and user-friendly interface, it helps you improve your productivity and achieve working freedom.
Download the latest version of Hancom Office