| | |
| --- | --- |
| Developer | GTOffice PDF Studio |
| Licence | Free |
| To download | Free download |
Trio Office is an excellent alternative to the Microsoft Office suite. It is compatible with different file types, allowing you to open and edit documents in Word, PowerPoint, and Excel without hassle. Whether you need to work with day-to-day tasks or administration, this program comes in handy for getting things done.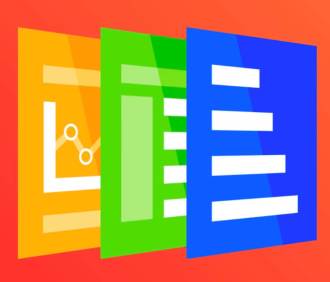 In addition to the classic Office suite, Trio is also compatible with cloud-based programs such as Google Docs, Google Slide, and Google Sheets. The user-friendly interface makes browsing and downloading easy. It works well on Windows 10 and above.
Trio Office Features and Highlights
Trio is a useful program with fast and reliable performance. Thanks to a number of features that enhance your file opening and editing experience. For more details, check out the highlights and key features of Trio below:
1. Comprehensive program collection
Trio brings together a wide range of programs in a single tool. Once you install it on your Windows PC, it has you covered. You can easily open and edit documents from Office Suite or other similar software such as LibreOffice and Polaris Office.
It provides you with common word processing features, powerful tools for editing PowerPoint documents, and a powerful processor for spreadsheets. As third-party software not associated with Microsoft, Trio has everything you need to increase your productivity.
2. Wide range of file compatibility
Compatibility is a key feature brought to you by Trio. It is compatible with large file types from text documents to spreadsheets to presentation. In addition to standard file formats, it can also open a number of graphic formats such as psd, jpg, cmx, tif, wpg, etc.
Things get better because it lets you open and edit files from apps with older versions. Whenever you need to work with outdated documents, Trio Office is a great tool to accomplish this goal even when other programs don't support it.
3. Easy to use interface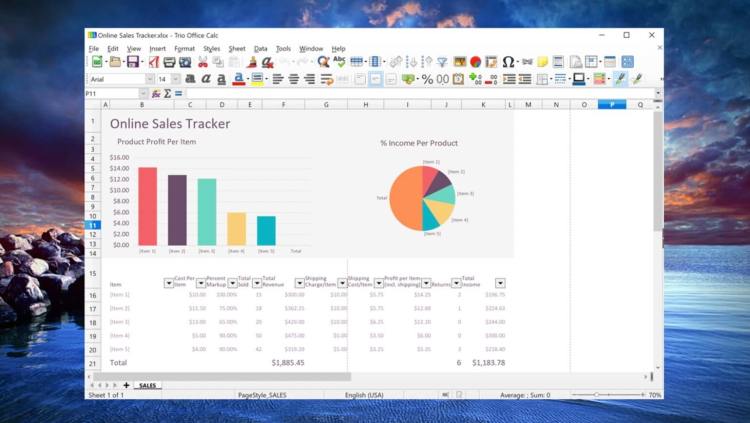 Navigating Trio is a simple task. With a user-friendly and simple interface that enhances your file editing experience. Despite its simple appearance, it has a full set of tools for working with documents.
If you are an avid user of the Office suite, you will not encounter any major difficulties in working with this program. Not only is it easy to navigate, but Trio is also simple to download and open files.
Recommendation:
Download join.me for Windows and Mac
4. Save in many file formats
Edited documents can be saved to your local drive. The best thing is that it allows you to save documents in large file formats. Whether you're working with text documents, spreadsheet files, or presentation slides, you can save them to popular file formats of your choice.
Good news, all files saved using this program can be easily opened from Office programs as long as you choose the right file formats. You won't find any noticeable issues when working with the documents after they've been opened and edited from Trio.
5. PDF Compatibility
PDF documents are also supported. Using this program you can open and save PDF documents. This feature is convenient for accessing files in PDF format without downloading a separate program.
Advantages of Trio Office
Although the name is not as popular as LibreOffice or WPS Office, Trio is a great alternative to Microsoft Office. It has many benefits that are worth it.
1. Good feature set
Trio comes with a set of features to help you with day-to-day administrative tasks. Everything you need to create documents is in one tool.
2. Compatibility with major file formats
One of the best reasons to download Trio is great file compatibility. It not only works with Office programs, but also with PDF documents and graphics. Besides opening and editing documents, it also lets you save documents in a wide range of file formats, even PDF and drawing formats.
3. Easy to download
Downloading this program is not a difficult task. With a relatively small download size, having this tool on your computer won't take up a lot of resources.
Is Trio Office worth the download? Yes. If you are looking for an affordable and reliable alternative to Microsoft Office to manage all types of documents, this program is a good choice. Trio is a simple yet competent suite that is ideal for a wide range of needs.
Download the latest version of Trio Office