Widgets is a new feature introduced with Windows 11. It can be accessed by clicking its icon on the taskbar or by using the Windows + W hotkey.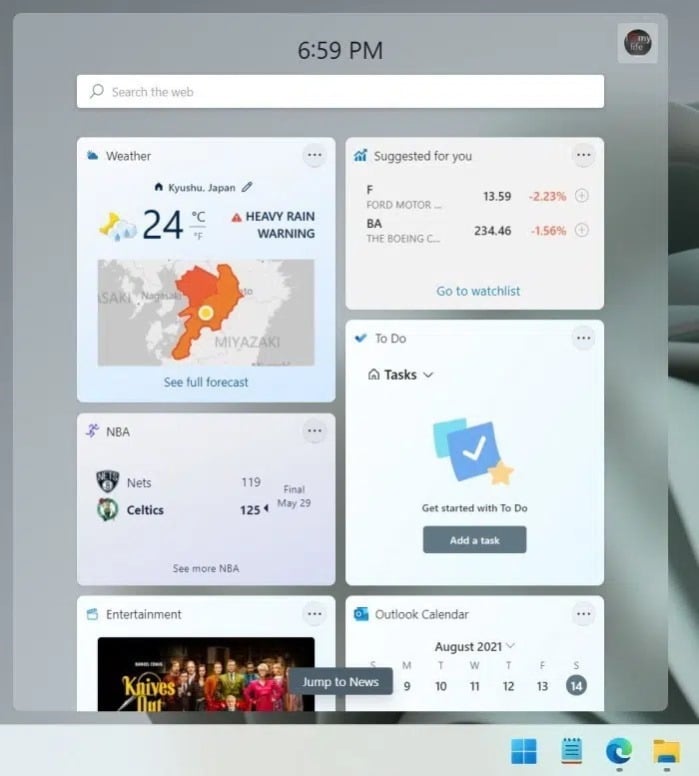 The widget dashboard tries to provide the information you need and want in one place. For example, it can be used to view the weather, calendar, your Microsoft to-do list, news, stocks, and sports.
Like any other function, some people find it useful and others don't. Windows 11 offers a setting to remove the Widgets icon from the taskbar for users who don't like it. However, doing so will not uninstall the Windows 11 widgets. The widget board is still accessible with the Windows + W hotkeys.
If you don't like widgets and want to uninstall them completely, you can do so by running a command. This guide will show you how to uninstall Windows 11 widgets.
Uninstall Windows 11 widgets via command prompt
Step 1: Open command prompt as administrator. To open the command prompt as an administrator, type CMD in search, the right button of the mouse at the command prompt entry and click Execute as an administrator.
Click on the Yes when the User Account Control message appears to continue.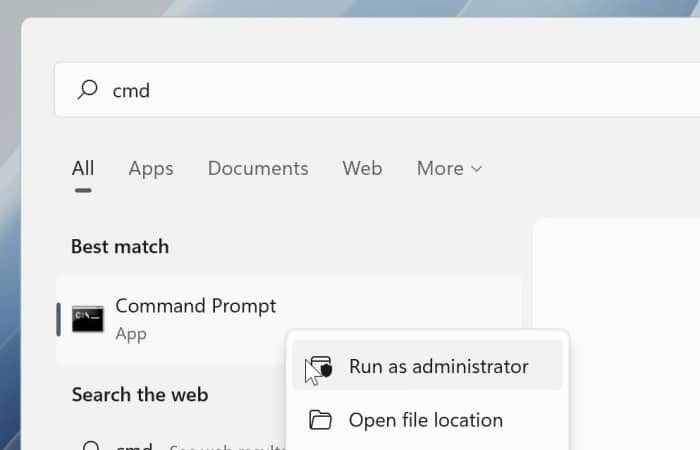 Step 2: In the command prompt window, copy and paste the following command and press the Enter key.
winget uninstall "Windows web experience pack"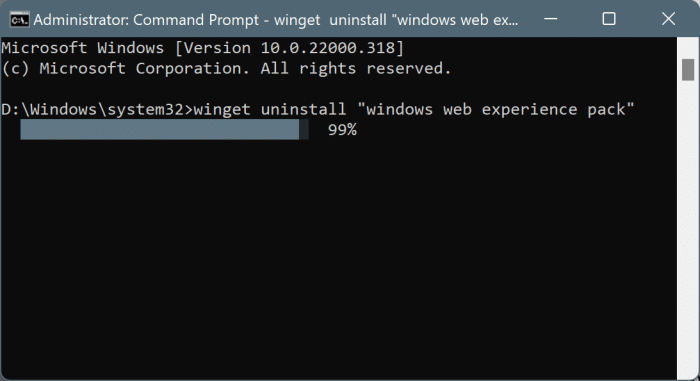 Step 3: When the message "Do you agree to all the terms of the source agreement?" message, click the AND on the keyboard to begin uninstalling the Windows Web Experience Pack, which removes the Widgets feature.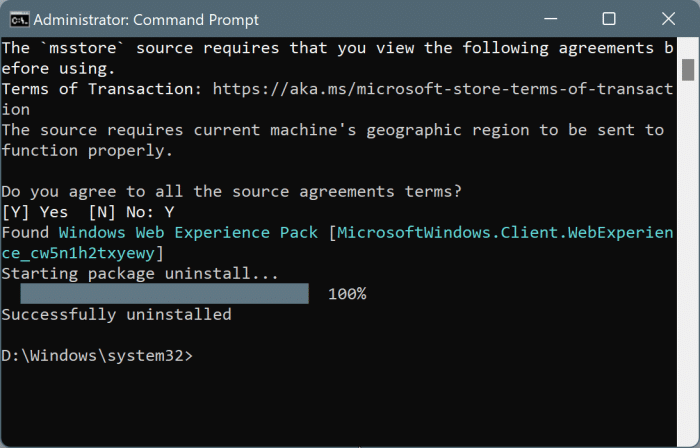 Once done, you will see a "Uninstalled successfully" message.
Install Widgets again in Windows 11 via the Store
If, after uninstalling the widgets, you want to get the feature back, you can install it from the Store. Here is how:
Step 1: Launch the Store app.
Step 2: Look for Windows Web Experience Pack and install the same. If you can't find it, please follow this store link.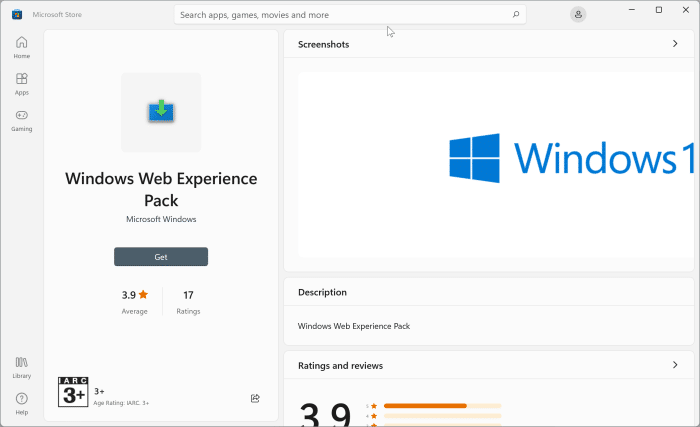 NOTE: Please ignore the Windows Store screenshot as it shows Windows 10.
Tip: If you don't want to uninstall the widget but want to disable Windows hotkey + W, which opens the widget panel, check out our guide on how to disable widgets in Windows 11.
Remove the widgets icon from the Windows 11 taskbar
If you intend to remove the Widgets icon from the taskbar, you can do so without uninstalling Widgets. Note that widgets can still be accessed with Windows hotkey + W.
Step 1: Open the Settings app. Go to Personalization > Taskbar page.
Step 2: At Taskbar items section, turn off the Widgets option.