This article teaches you how to take screenshots on Windows 11 Edge. Just follow the steps below, you can easily take screenshots on Windows 11 Edge without any browser extension or software installed.
Open Edge and press Ctrl + Shift + S, you will find that there is a box that allows you to choose "Capture Area" (default) or "Capture Entire Page". Choose one to take a screenshot.

If you choose the capture area, and once you stop dragging, there will be "Copy" and "Markup Capture". These two options are pretty easy to understand, so I don't need to teach about this.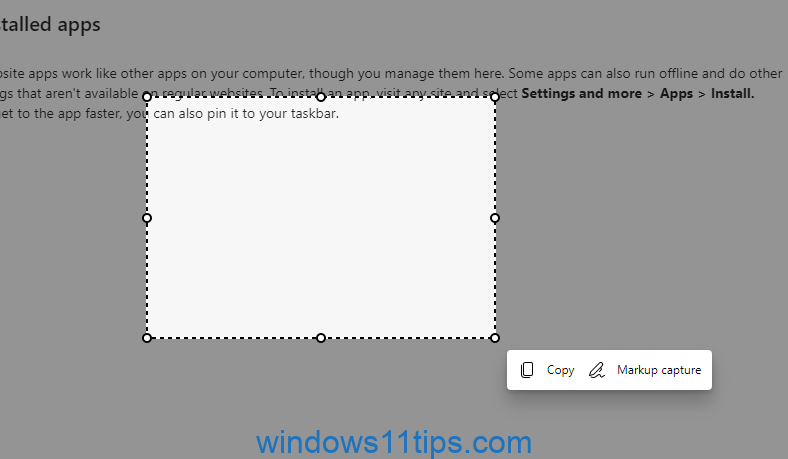 And finally, just paste the screenshot captured in Windows 11 Edge in the place you want.
In the end, you see, you don't need any screenshot extensions or installed software to take a screenshot in Windows 11.
However, these are the steps to capture a screenshot in Windows 11 Edge, I will teach you how to capture Windows 11 screen later.