On Windows 11, Microsoft has included a feature Taskbar Badge Notification. This function shows small red icons or badges on the Taskbar buttons of running apps. This is a handy feature for those Windows users who want to see notifications in real-time. They can have a glace on the taskbar for new notifications, and if required, they will respond. While this Taskbar Badge Notifications are quite handy, Microsoft has provided an option to enable or disable through the Settings app.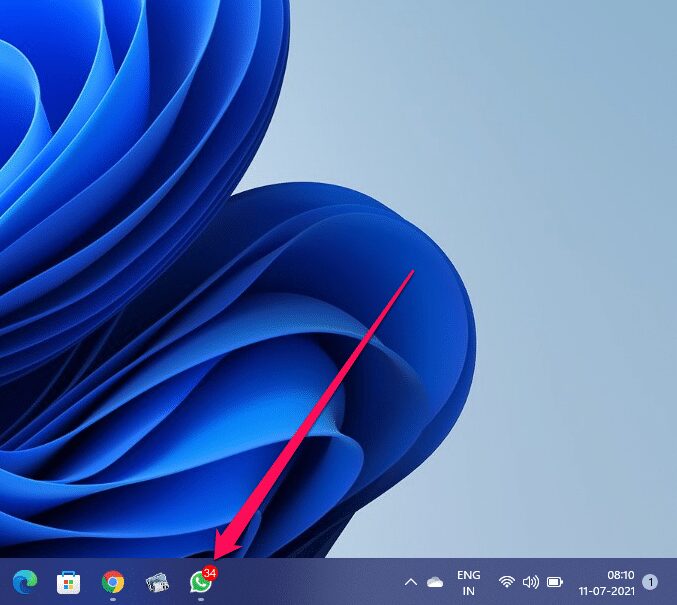 In this gearupwindows article, we will guide you on turning on or turning off Taskbar Badge Notifications on Windows 11.
How to Show or Hide Notification Badges on Taskbar Icons in Windows 11?
Step 1. Open the Settings app by pressing Windows + I. keys simultaneously. Now, click on the Personalization category from the left side pane.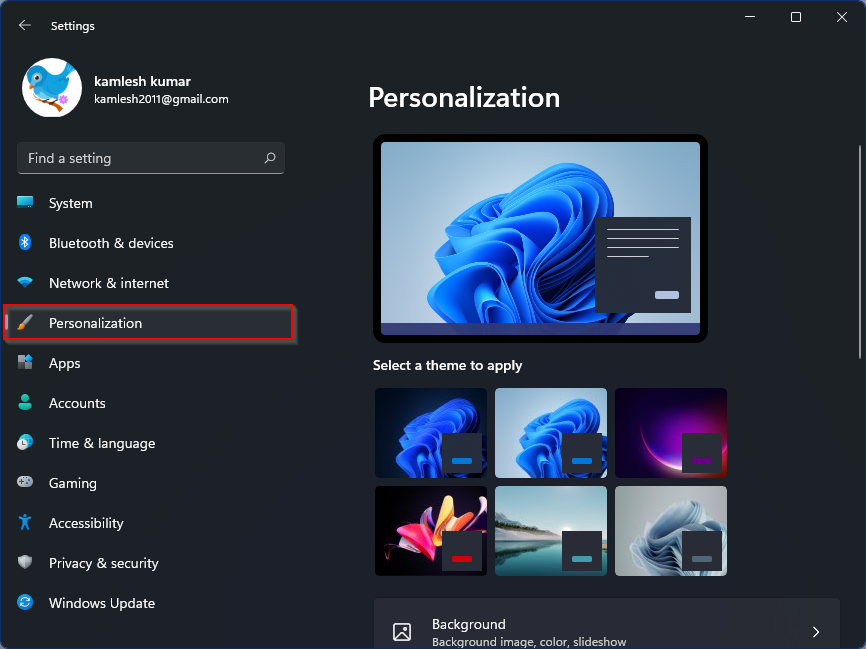 Step 2. On the right side of Personalization, please scroll down and find the Taskbar tab and then click on it.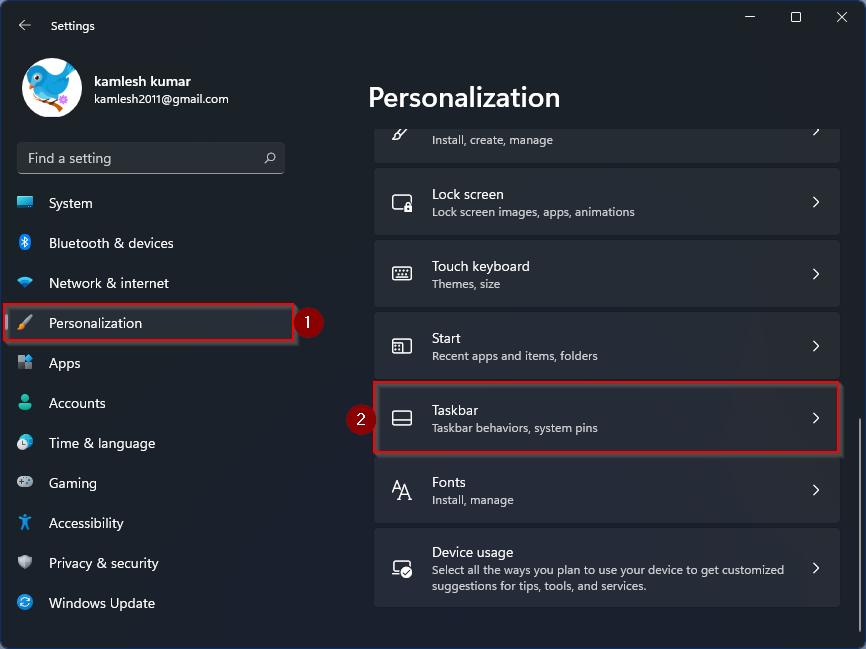 Step 3. Now, scroll down on the right-side pane and click on the Taskbar behaviors option.
Step 4. Under the "Taskbar behaviors" section, check the checkbox labeled with "Show badges (unread messages counter) on taskbar apps" to enable and show badges on Windows 11 Taskbar. If you don't want to see the badges on the taskbar, simply uncheck the option "Show badges (unread messages counter) on taskbar apps." Now close the Settings app.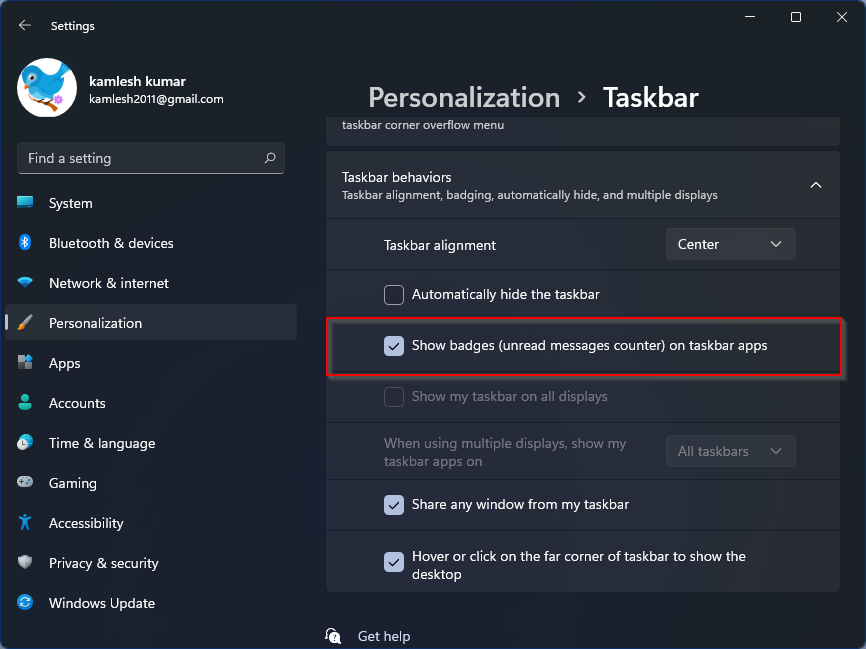 After executing the above steps, Taskbar badges notifications will be visible or hidden on Windows 11 Taskbar, depending upon your choice. These changes are immediate, which means there is no need to restart your PC.
That's all.
You might be interested in a few more tips for Windows 11: –
How to Enable Night Light for Warmer Colors on Windows 11?
How to Update Windows 11 with New Microsoft Store?
Enabling and Adding Hibernate to the Start Menu in Windows 11
How to Install Windows 11 on VirtualBox Virtual Machine?
Quickly Install Windows 11 on Unsupported PCs without TPM 2.0 and Secure Boot