Windows 11 comes with a modern, fast, efficient, powerful and productive terminal application, Windows Terminal. You can easily open the Windows Terminal app by right-clicking free space on the desktop or right-clicking a folder in File Explorer. Windows Terminal has a multi-tab feature so that you can open Command Prompt, PowerShell, and WSL (Windows Subsystem for Linux) in a single window. It allows you to have many tabs open, and each tab works independently.
Windows Terminal is certainly a great application for those Windows PC users who like to use commands to manage their computer or laptop. The command prompt application is ancient and is still used by many Windows users. Windows PowerShell, on the other hand, is a lesser-known application and some Windows users prefer to use it. With the standard configuration of Windows 11, however, the interface for using the PowerShell application is provided when the Windows Terminal application is opened.
On a Windows 10 PC, it is possible to open a Command Prompt tab by clicking the down arrow button next to the plus sign (+) and selecting Command Prompt.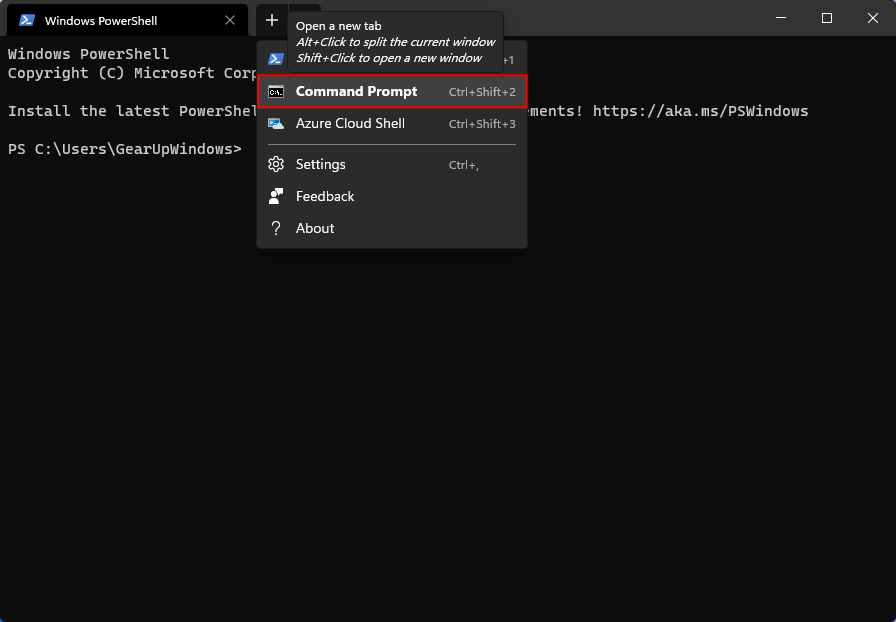 However, if your primary use of Command Prompt is to set it as the default app for Windows Terminal. That is, when you open the Windows Terminal application, the Command Prompt tab opens by default instead of Windows PowerShell.
Fortunately, built-in options are available to set the Command Prompt as the default tab, which means you don't need to seek the help of a registry hack or third-party application. It's easy, and we are going to guide you through this Gearupwindows article.
How do I set the Windows Terminal default app for Command Prompt?
Step 1. Open the Windows Terminal application.
To do this, right-click the empty space on the desktop and select the option Open in Windows Terminal.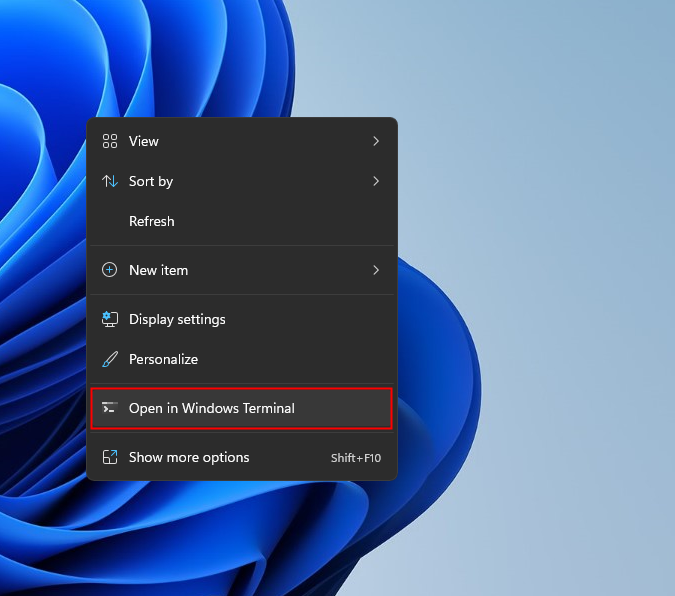 Step 2. In Windows Terminal, click the down arrow and select the settings.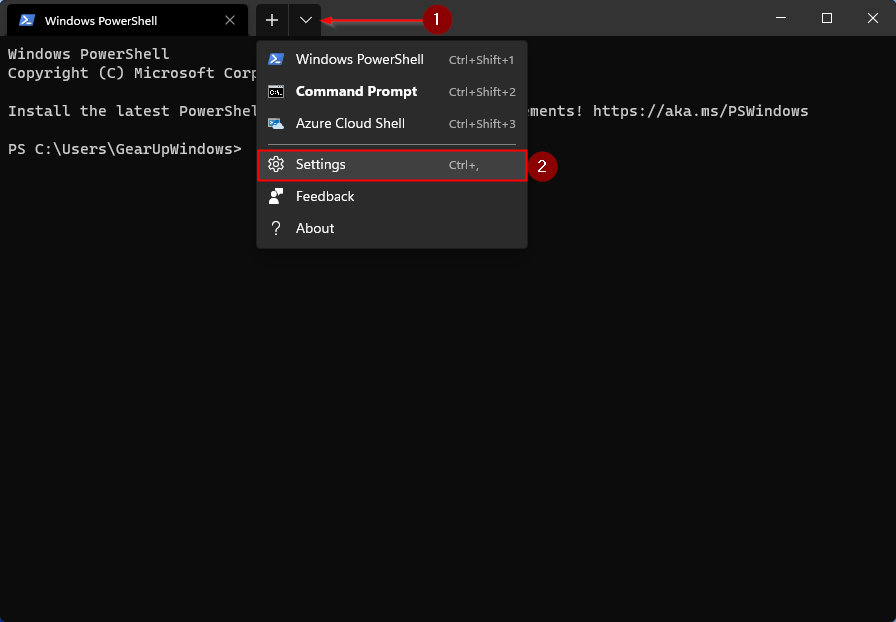 Step 3. On the the settings Tab, choose command prompt from the drop-down menu of "Default Profile".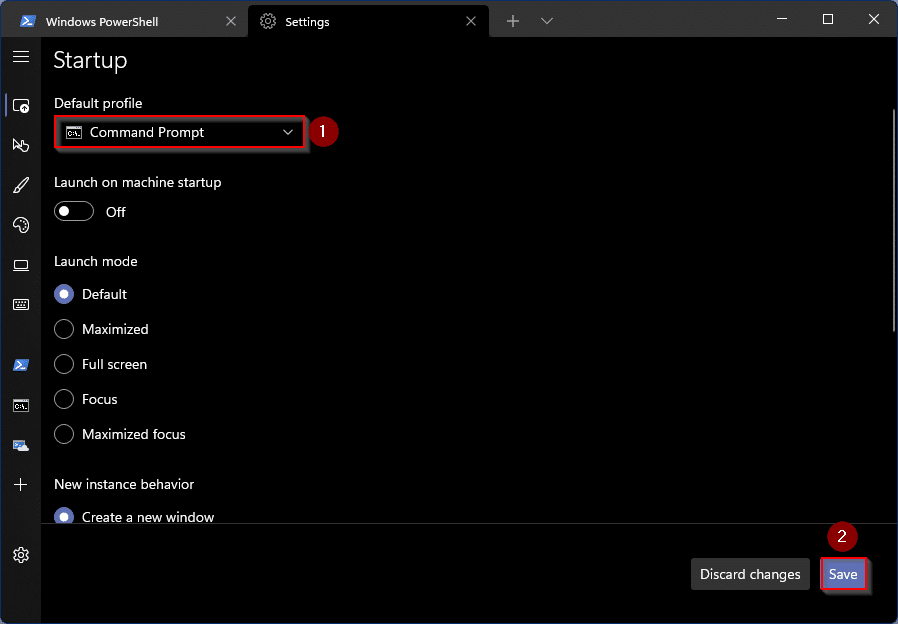 Step 4. Click to save Button.
Now if you open Windows Terminal using any method you will see the Command Prompt tab. To open PowerShell on Windows Terminal, click the down arrow button and choose Windows PowerShell.
That's all.