Millions of computer users around the world prefer Microsoft Office Word and Excel applications over other programs for creating, editing, and viewing documents.

Typically, when you install Microsoft Office 365 or Office 2023/2019/2016, the Office installer automatically sets Word, Excel, and other programs as defaults for supported file types. However, sometimes for various reasons they may not be the default programs on your computer.
The Microsoft Office Word and Excel programs may also show you that "Microsoft Word / Excel is not the default program for viewing and editing documents. Do you want to select the file types that Word / Excel should open? "message. When you click the Yes button, it does nothing but display the following:

If you navigate to the Word / Excel options dialog and click Default Programs, it also displays the above screen asking you to navigate to Settings> Applications> Default Applications to make Word / Excel the default. In Windows 11, a program cannot be set as the default.
Changing the default program or setting a program as the default for a file type is not an easy job in Windows 11. That being said, it is not something you cannot do.
For those who love Microsoft Office programs, here's how to set Word and Excel as defaults in Windows 11.
Set Microsoft Office Word as the default in Windows 11
Step 1: Open the Windows 11 Settings application. In the left pane, click Applications.
Step 2: On the right side, click Default apps.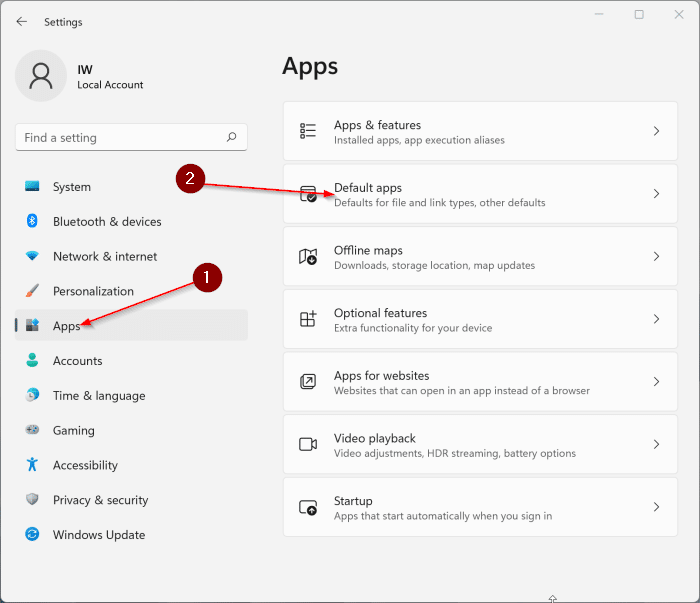 Step 3: Scroll down the application list to see the Word entry. Click it to see the file types for which Word is the default program and the supported file types for which Word is not the default.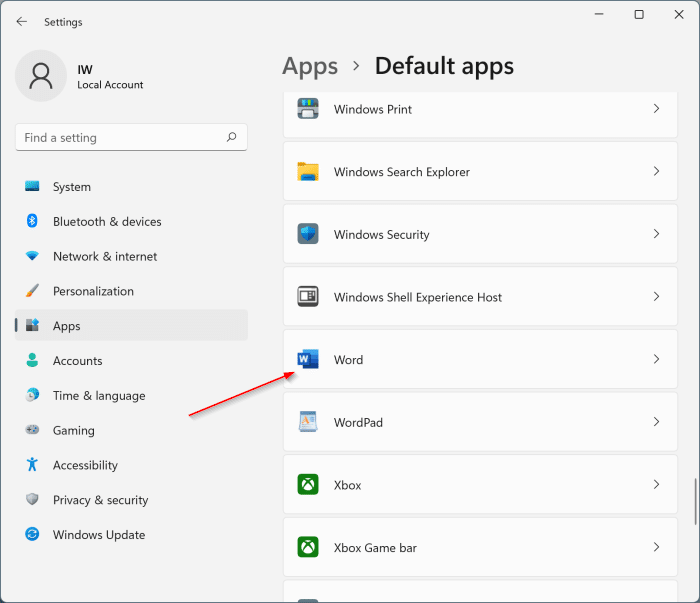 Step 4: Here in the .docx file type section, click the name of the default program, click Plus applications, and then select Word from the list to set Word as the default file type for the .docx file type.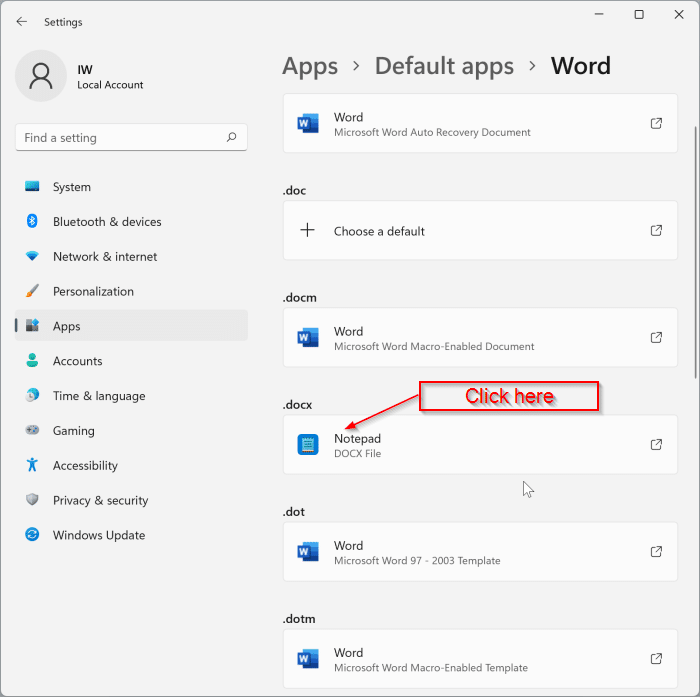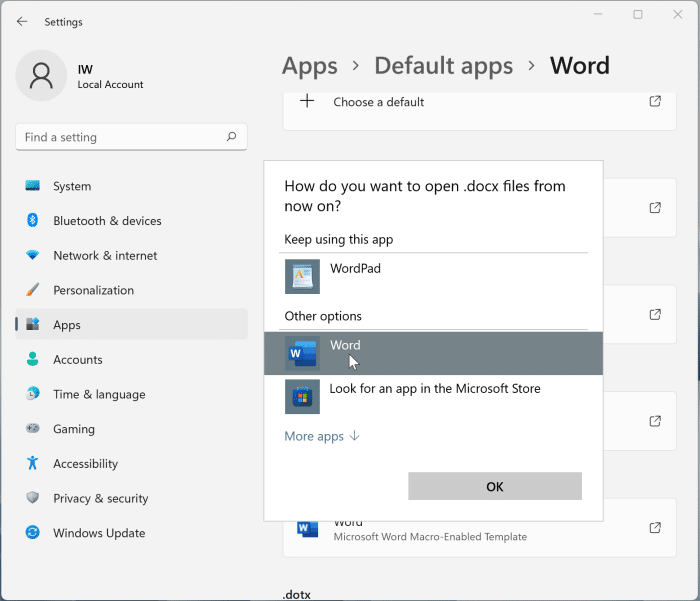 Now repeat this step for the .doc, .docm, .dotx, and .odt file types. Simple as that!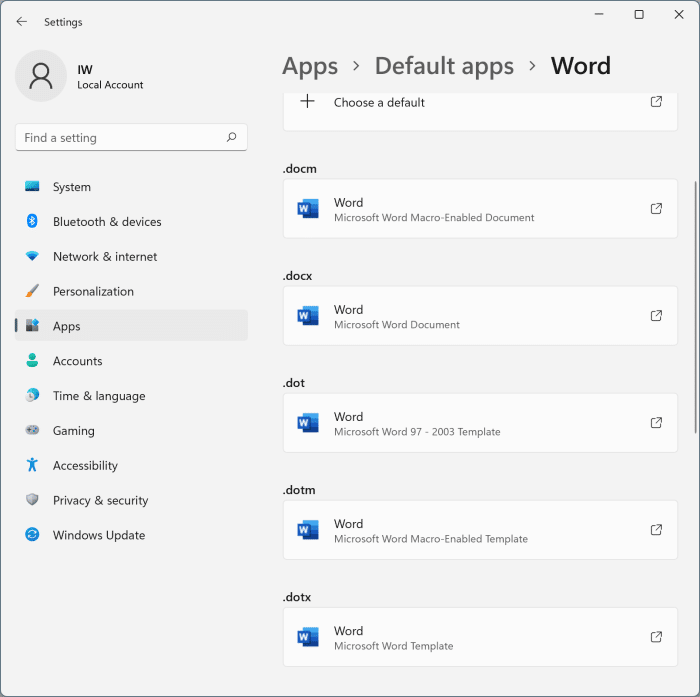 Set Office Excel as the default in Windows 11
Step 1: To go Settings > Applications > Default apps page.
Step 2: Look for Standing out input and click on it.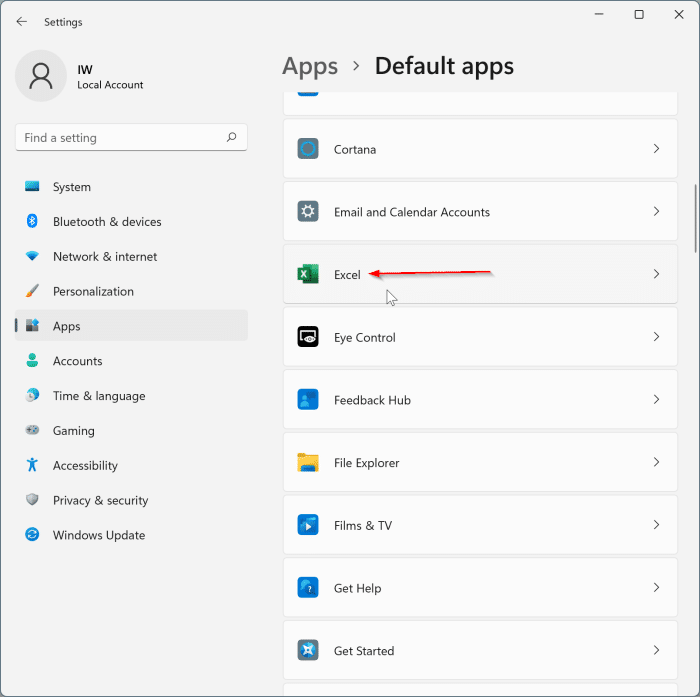 Step 3: The page shows file formats supported by the Office Excel program. To make it the default, you must set Excel as the default for the file types .xlsx (default Excel workbook file type), .xlsm (Excel macro-enabled workbook), and .xlsb (Excel binary workbook ).
To make Excel the default, in the .xlsx section, click the program name (which is the current default program), and then select Standing out from the list to set it as the default. Do the same for the .xlsm and .xlsb file types as well.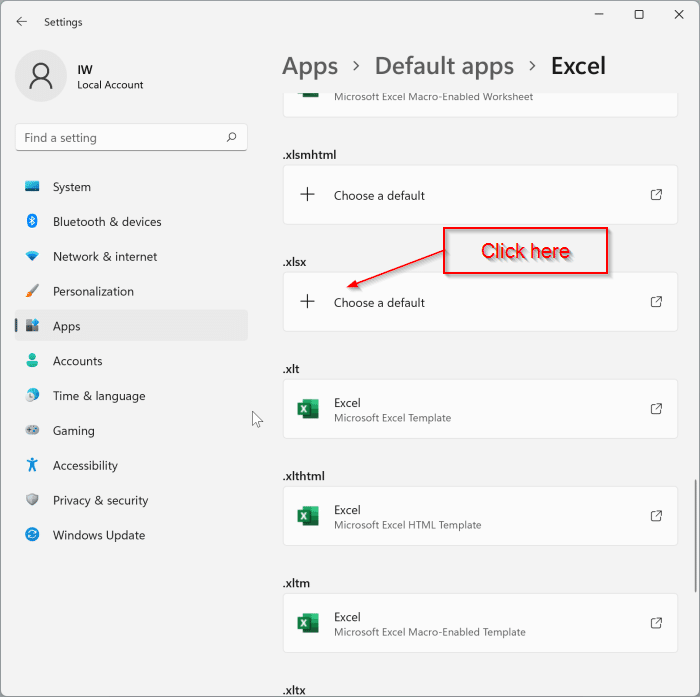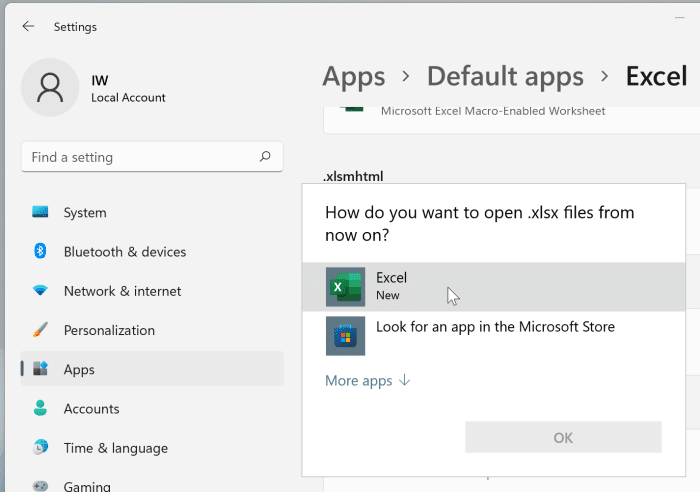 You may also be interested in how to enable dark mode in Office Word, Excel and PowerPoint guide.