How do I protect USB sticks with a password in Windows 11? Security concerns everyone. We all want to keep our data behind a password so that nobody can steal it. Do you secure your Windows user account with a password? If your answer is yes, why not password-protect a pen drive or pen drive? Isn't the data stored on your USB stick important? I think your answer should be; it is important to me. I hope you now understand the security of your USB stick data.
Windows 11 has a built-in security feature, BitLocker. The same BitLocker lets you protect your external drive so that you don't have to download and install a third-party tool to protect your sensitive data. BitLocker is enough to protect your USB stick.
Windows 11's BitLocker application is very easy to use and protects your sensitive data. You can also use the same BitLocker application to secure your internal hard drive. If someone steals your computer or laptop, they will not be able to access your data. If you've password-encrypted your USB flash drive and steal your device, that person won't be able to access their data. BitLocker protects the data on your device so that only authorized users with a valid password can access it. If someone tries to access your BitLocker-enabled device without authentication, access will be denied.
Are you ready to encrypt your USB drive with a password? Continue with these steps.
How to Encrypt Thumb Drives with Password in Windows 11?
The Settings app is a central place for configuring system settings. Let it create a new user account on your PC or update Windows manually. All you can do is through the Settings app.
Step 1. Open the Settings app by pressing window + I Key or some other method.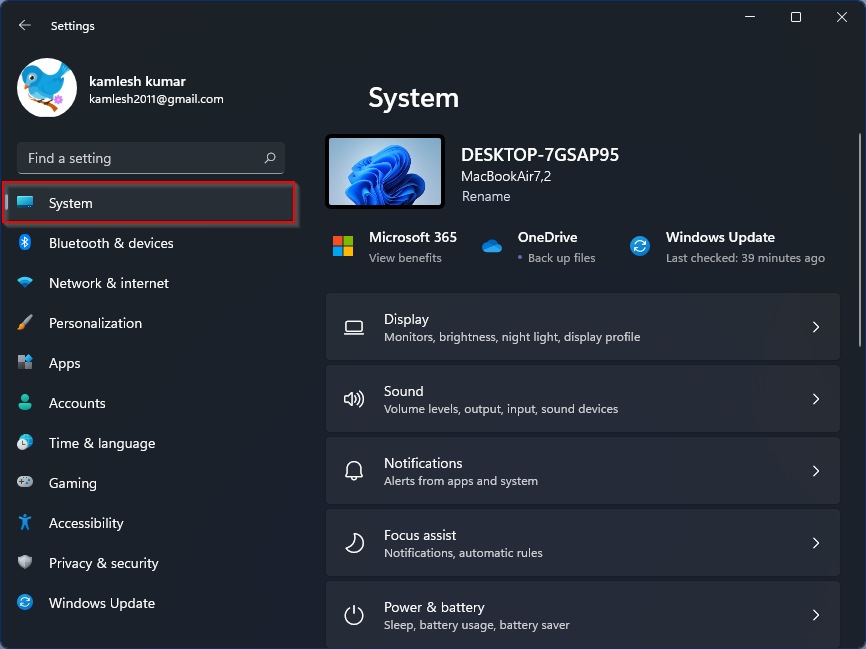 Step 2. Click the system Category from the left side of the page. In the right side panel, click the storage Tab.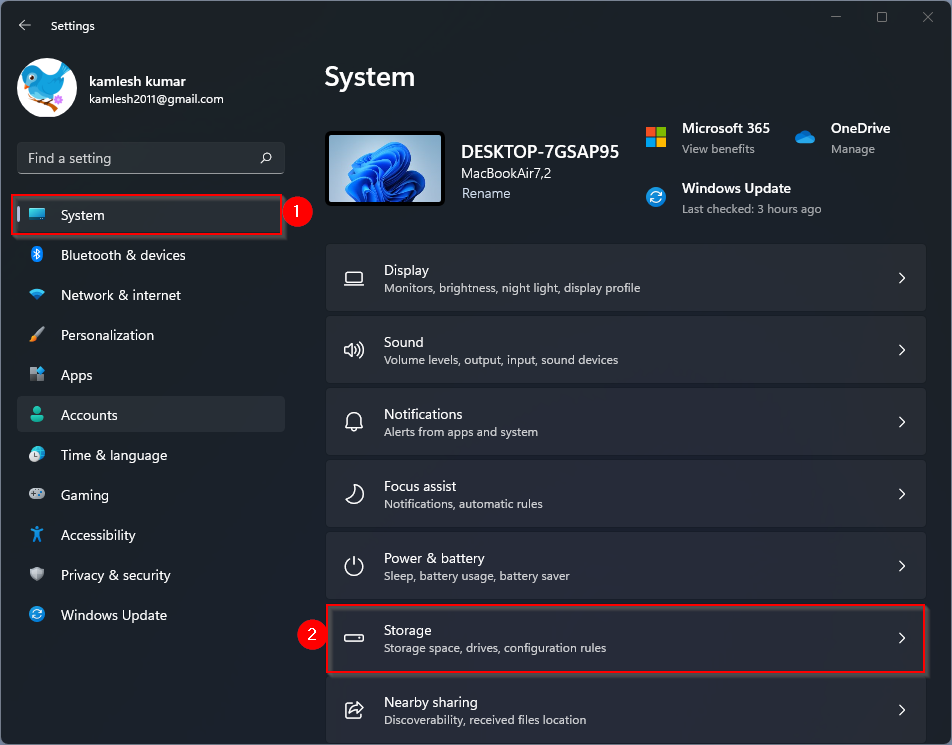 Step 3. On the storage Settings, click that Advanced storage settings.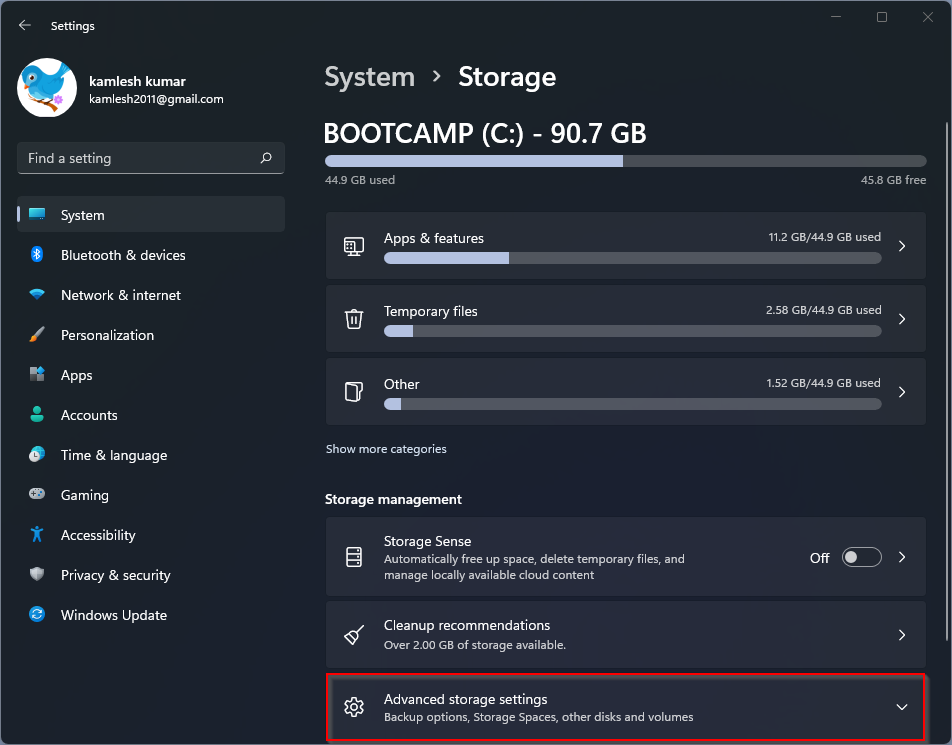 Step 4. Now click on that Hard disks & volumes Opportunity.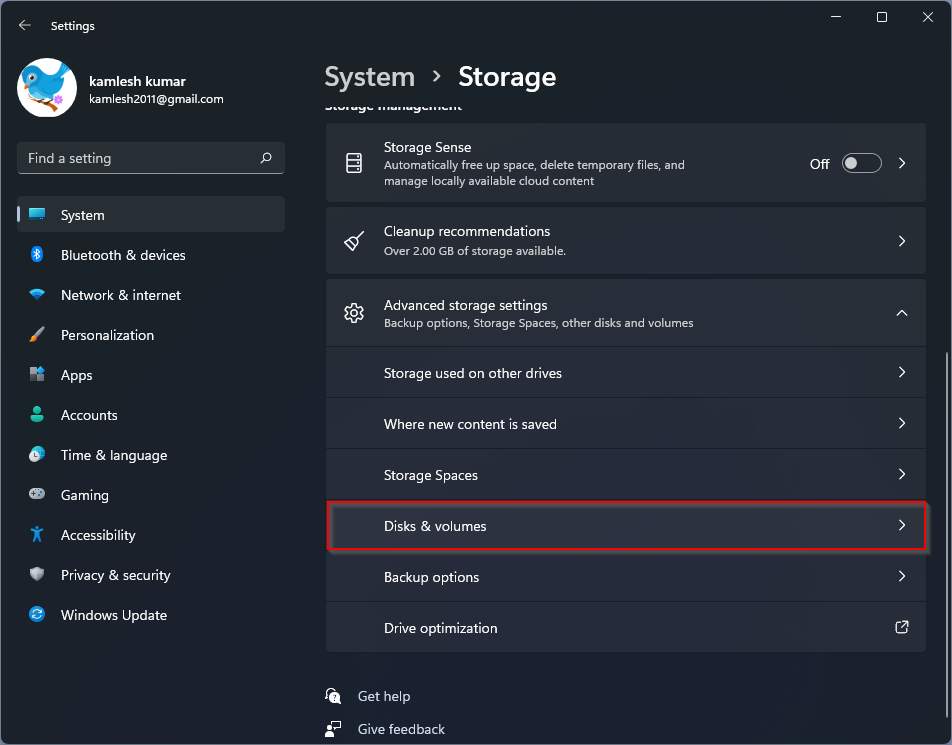 Step 5. On the Hard disks & volumes Both internal and external drives are listed in the settings area. Click on the drive that you want to encrypt.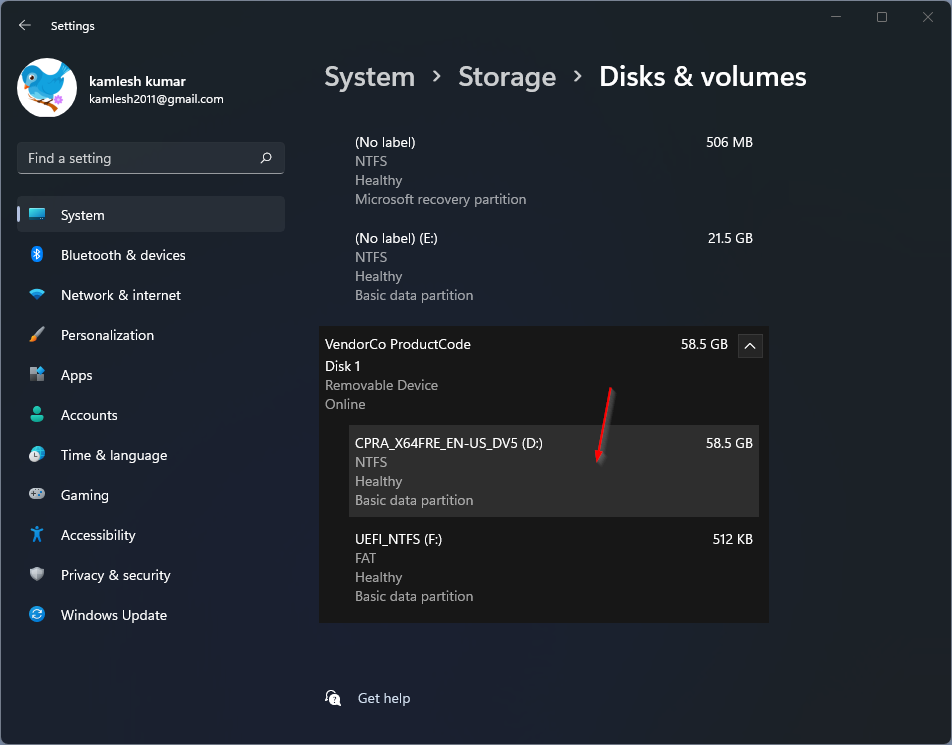 Step 6. Now click on that properties Button.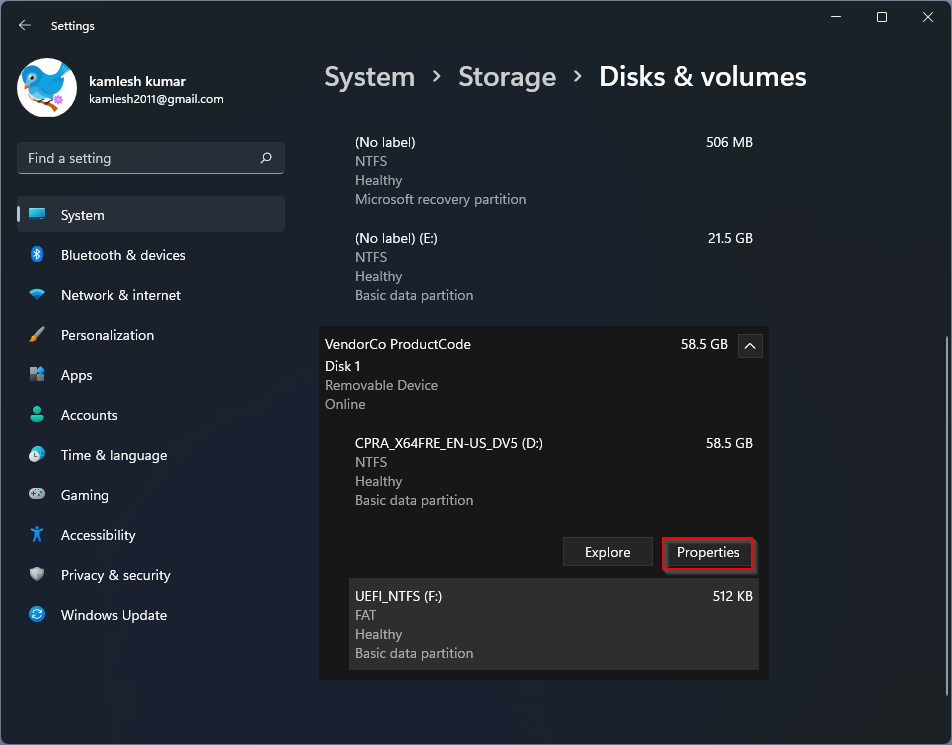 Step 7. In the next window, scroll down to find the BitLocker Section. Now click on the link Turn on Bitlocker as highlighted below.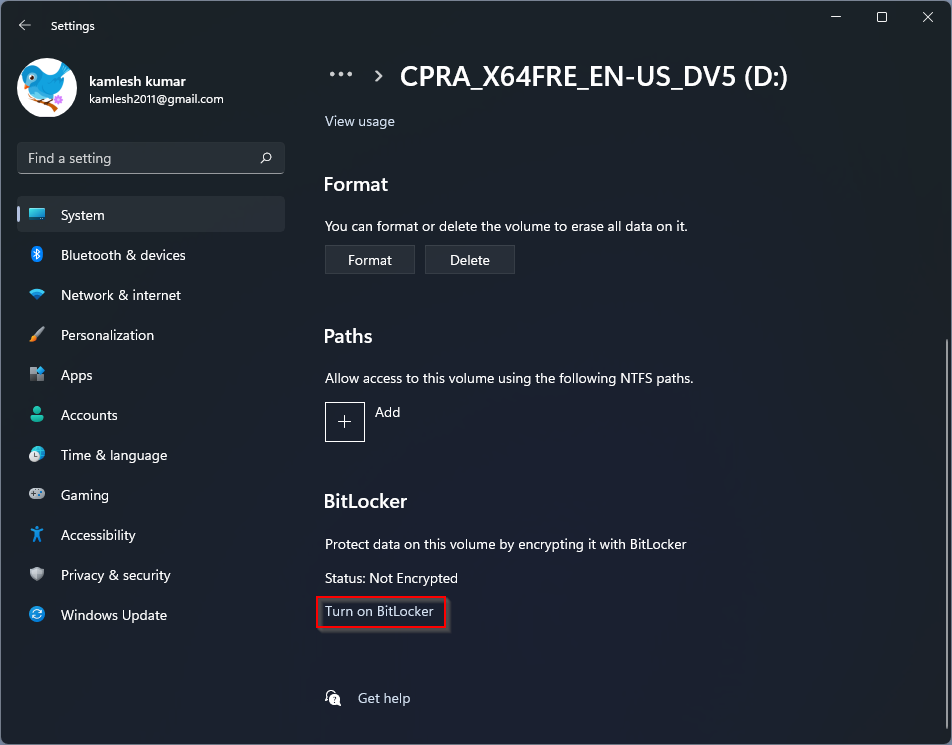 Step 8. Once you have completed the above steps, BitLocker Drive Encryption Window opens. Click the down arrow to expand the external drive that you want to encrypt.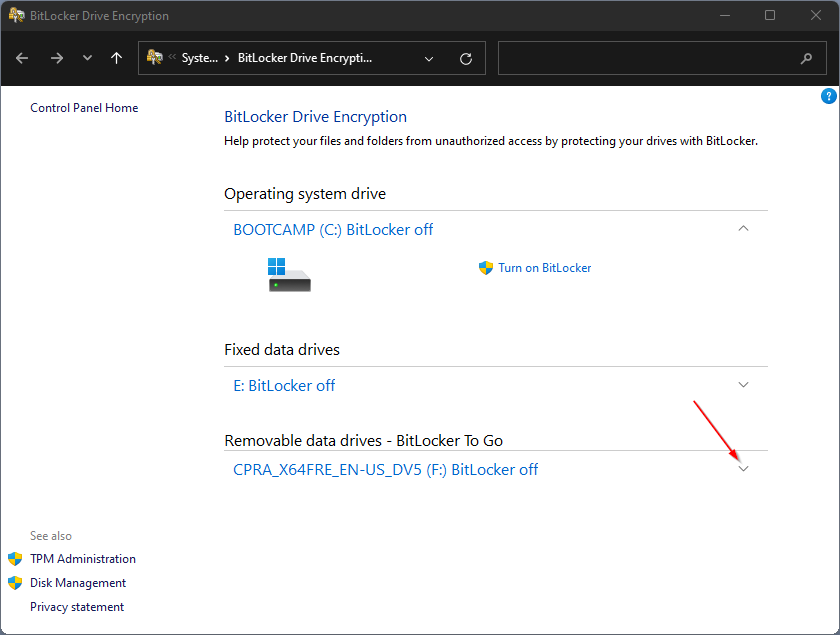 Step 9. Now click on the link marked with Turn on Bitlocker.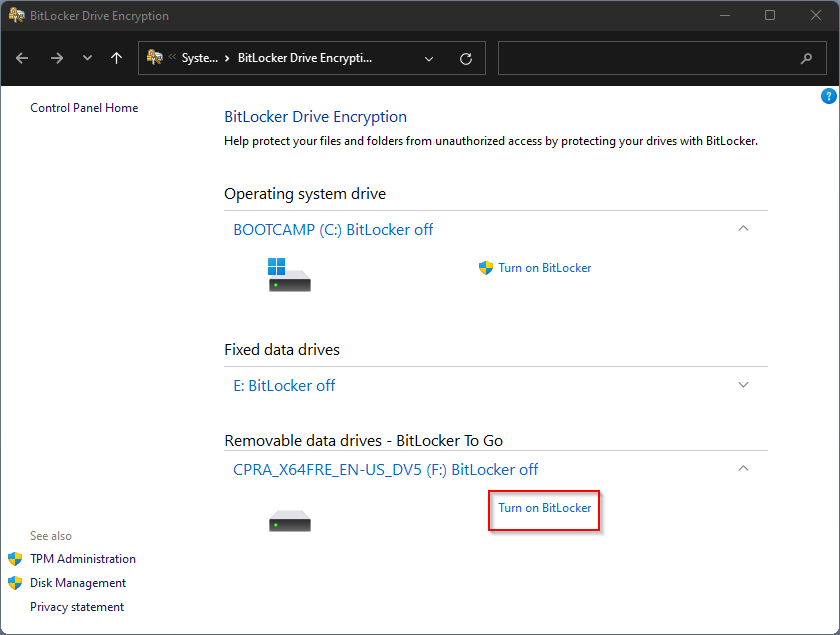 Step 10. In the next window, check the box labeled Use a password to unlock the drive. Enter your password and then confirm the password. Finally, click on that Next Button.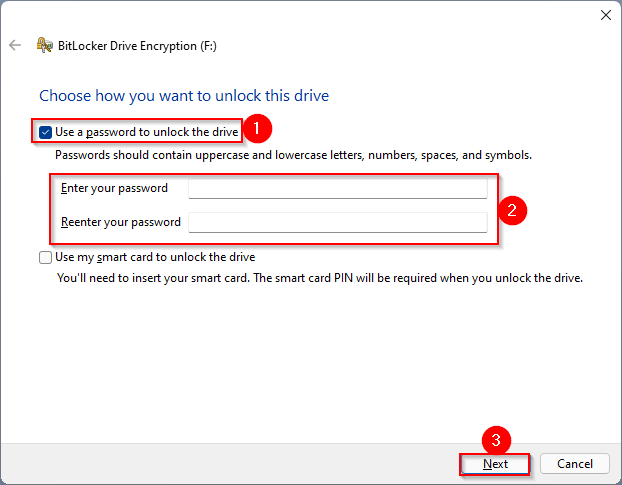 Step 11. Now you will be asked to back up the BitLocker recovery key so that you can recover your data if you don't remember the password. Choose a method from the following options:
Save to your Microsoft account
Save to a file
Print the recovery key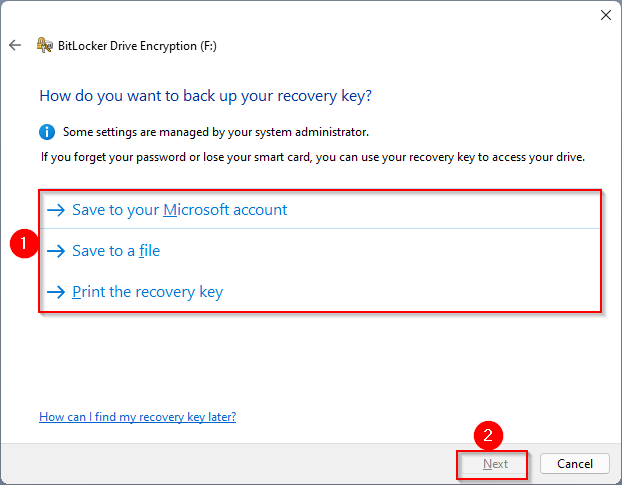 Step 12. Click Next.
Step 13. Now choose the most suitable one for you from the following options:
Encrypt used space only (faster and best for new PCs and drives)
Encrypt entire drive (slower, but best for Windows 11 PCs and drives that are already in use)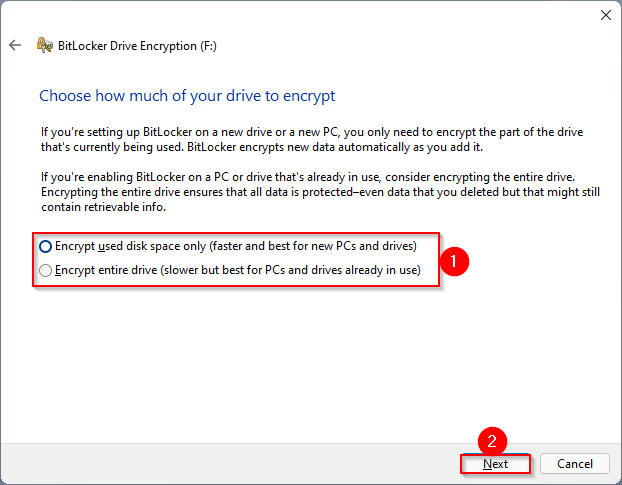 Step 14. Click Next.
Step 15. In the next window, you will be greeted with the following options:
New encryption mode (best for hard drives on this device)
Compatible mode (best for drives that can be moved by this device)
Select an option that suits you and click on that Next Button.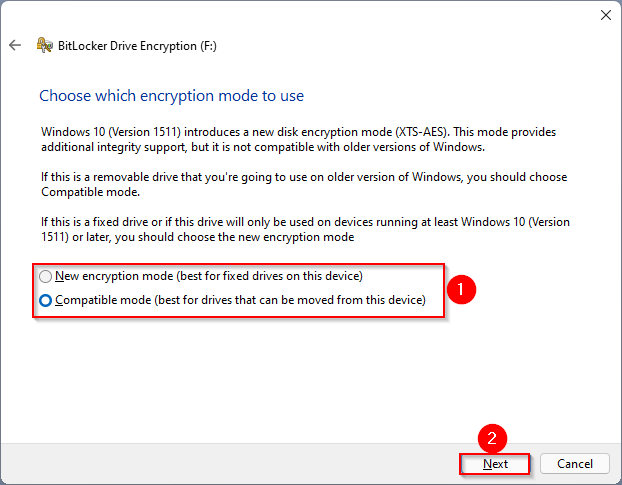 Step 16. Finally, click Start encryption Button.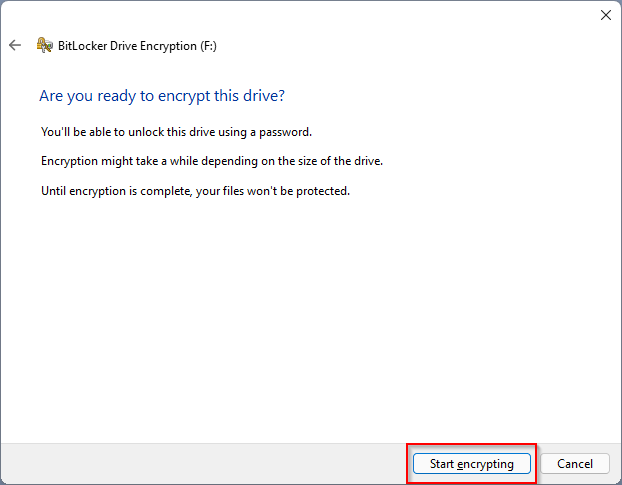 Now the encryption process starts immediately. Depending on the encryption method and the size of the drive, this may take a while. In between you can see the progress.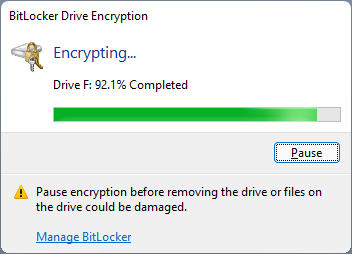 Wait until you see a message that the encryption is complete.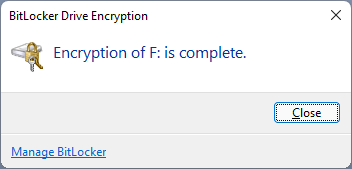 When you connect your USB drive to your PC, you will see a message in the lower right corner of the screen; This drive is BitLocker-protected.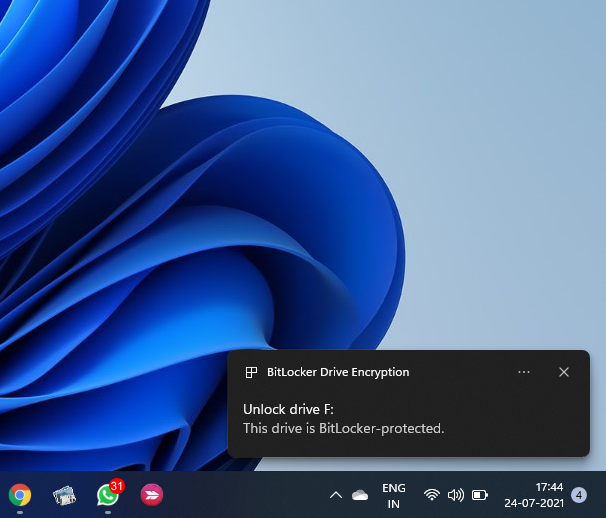 When you try to open it you will be asked for a password. When you open File Explorer / This PC, you will also see a lock icon on the drive.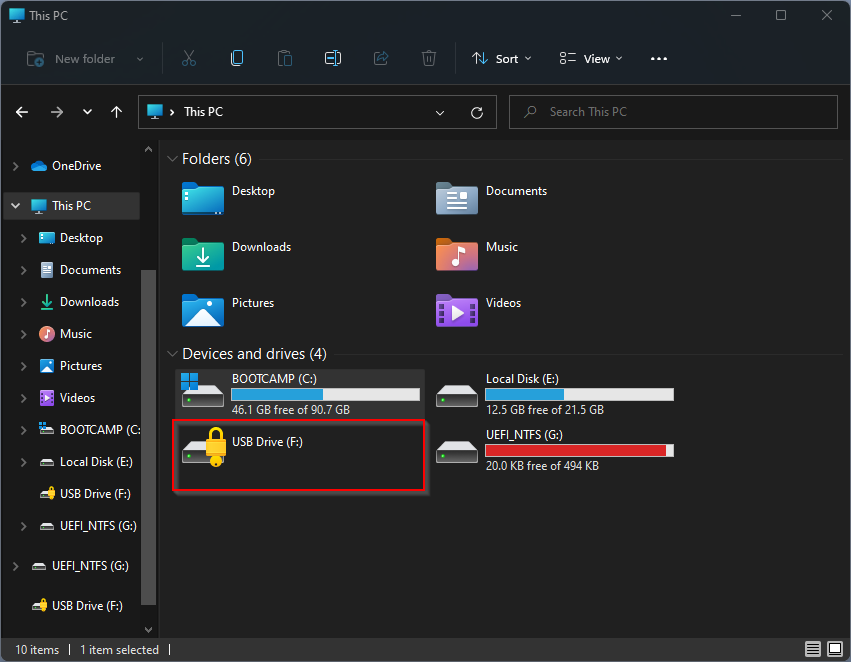 If you double click on the encrypted drive, you will be asked for a password. Enter the correct password, then click that Unlock to access the encrypted data on the USB flash drive.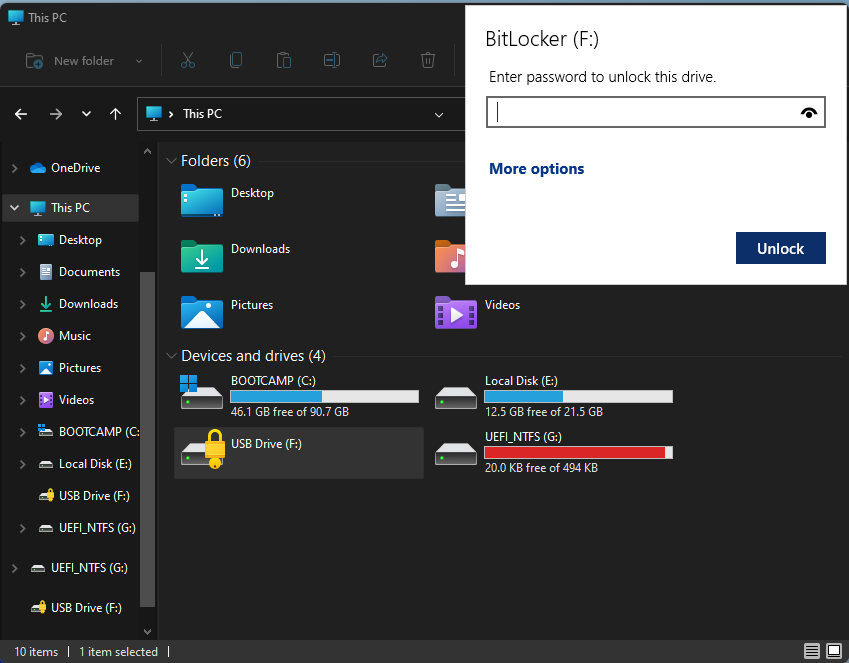 How to recover BitLocker password
If you forgot the encryption password, click on that More options Shortcut.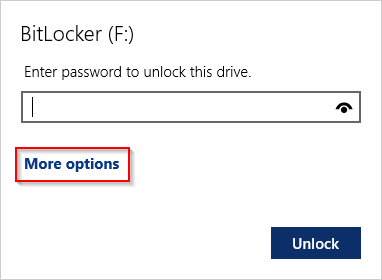 Now click on the link Enter recovery key.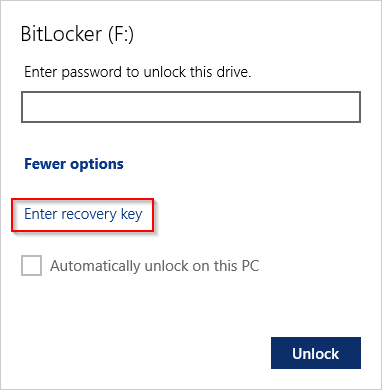 Now enter the 48-digit recovery key to unlock the already backed up drive and then click on Unlock Button.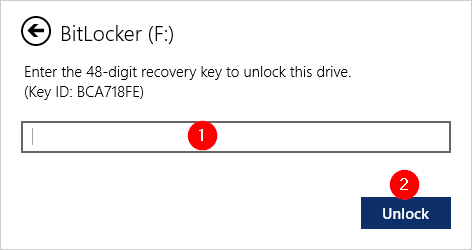 You can find the BitLocker recovery key in the backup file that you had when you set up BitLocker.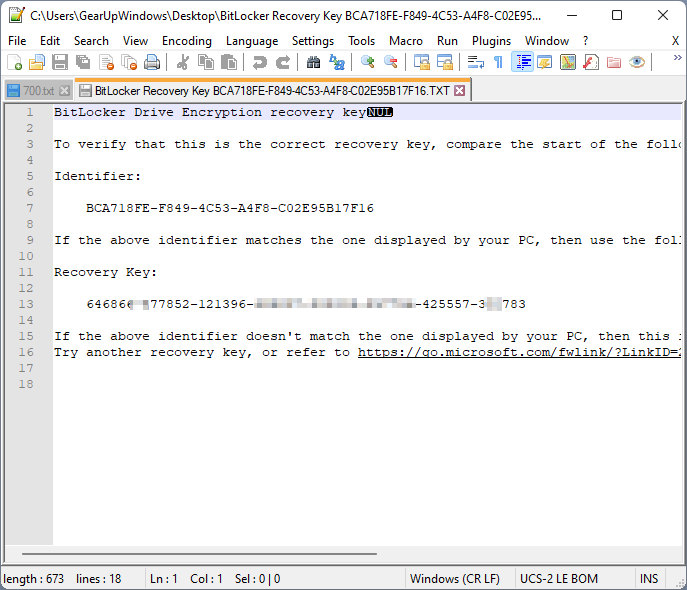 If you lost the backup file, you will not be able to recover any data from your USB flash drive. You need to format your USB stick.
That's all.