Many Windows PC users prefer to use Command Prompt to control their computers. It's a great utility that makes your tasks easy to use. This ancient tool has long been part of Windows and is still available on Windows 11.
The command prompt is more powerful than the traditional GUI method because it is faster and offers many tools that are not available in the graphical interface. There are several methods to access Command Prompt on your Windows 11. Check out all the options and adopt the ones you plan to use often.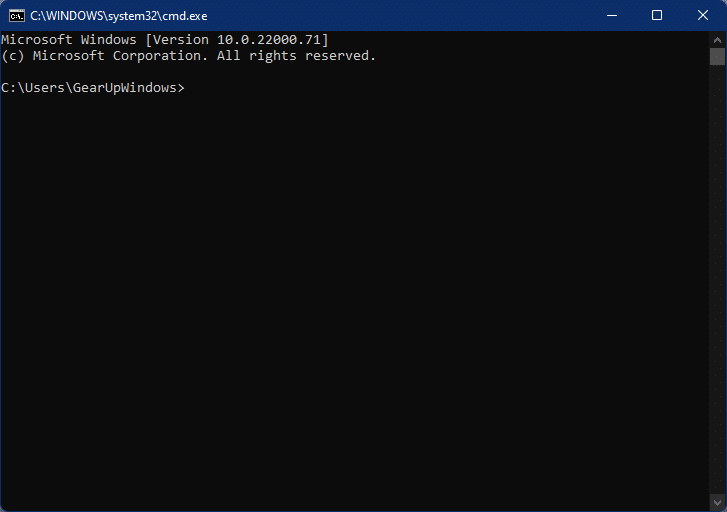 Below are the simple methods you can use to open Command Prompt on Windows 11:
Use Windows Search
From the start menu
Via the WinX menu
Via the command field Execute
Via the file explorer
How do I start the command prompt in Windows 11 using Windows search?
Step 1. Click the search Icon from the system tray and enter the following in the search box:
CMD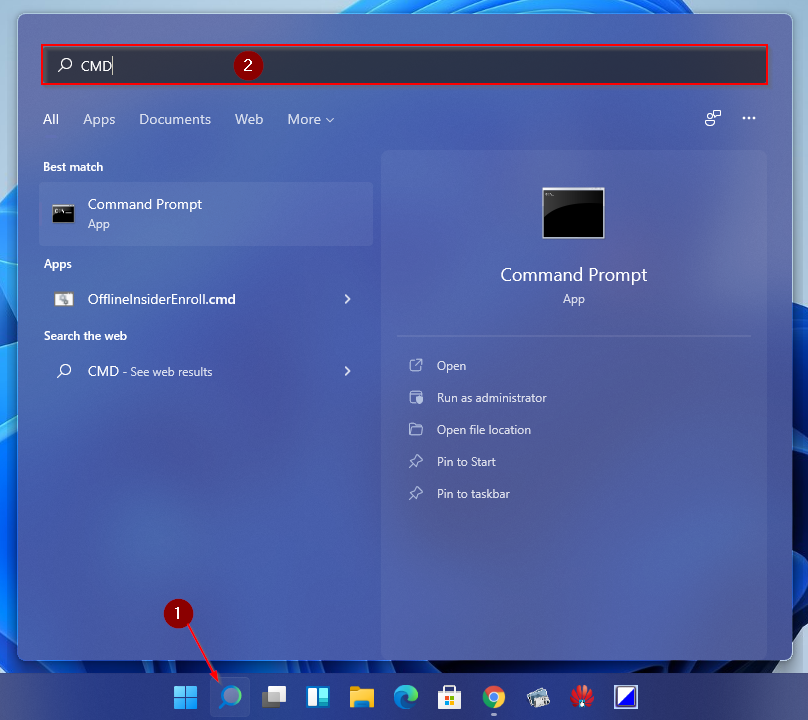 Step 2. Click the from the available search results command prompt App to open it.
Step 1. Click the window Logo in the system tray or press the window Key on the keyboard to open the start menu.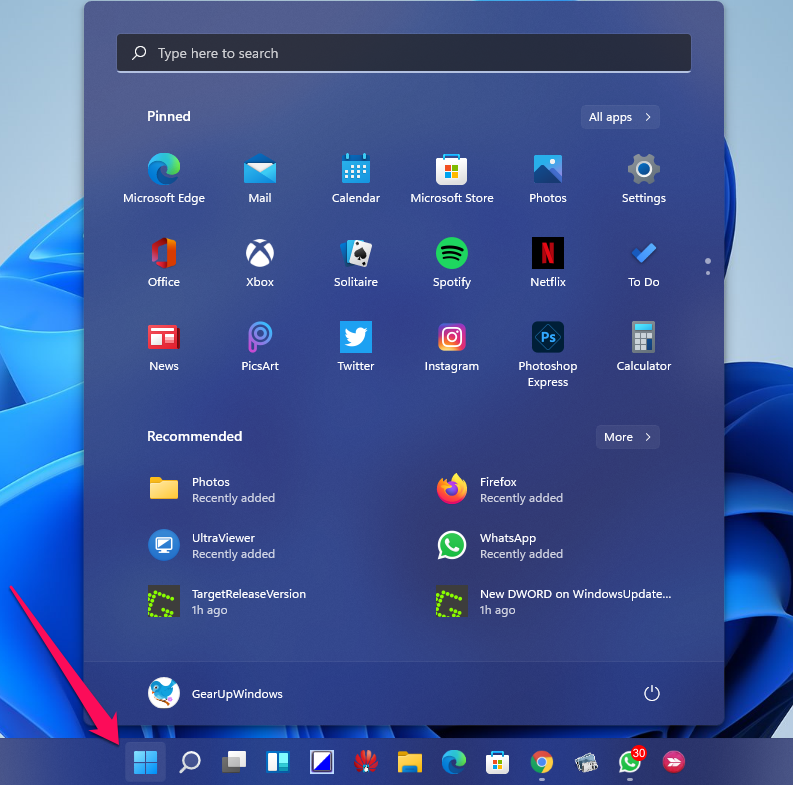 Step 2. Im Search box on top of the Start menu, Art command prompt. In the left side panel, click the Command prompt, or click on the in the right pane to open. You can use any of the options to access the command prompt.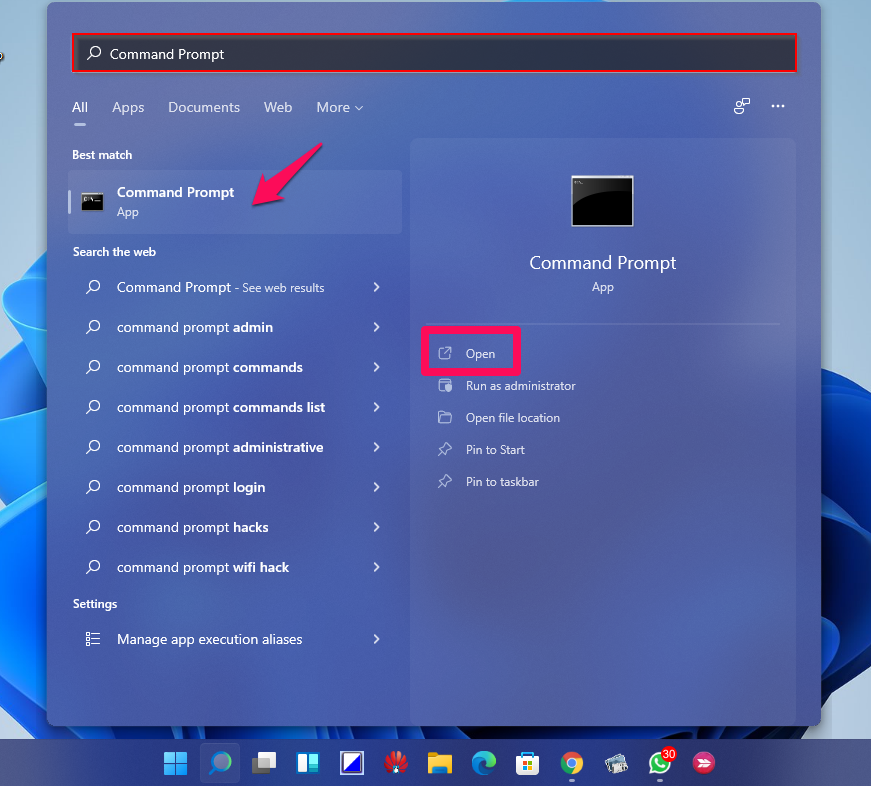 Step 1. Press window + X at the same time the buttons to start the Win + X Menu. Alternatively, right-click on the begin Button in the system tray to access the Win + X Menu.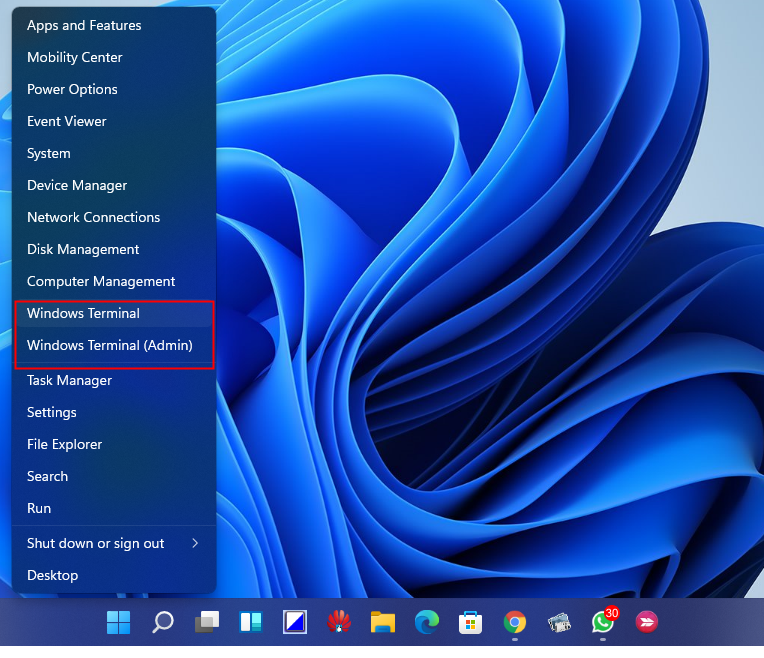 Step 2. Now click on the Windows Terminal or Windows Terminal (Admin). By default, Windows Terminal opens in PowerShell. So click the down arrow next to that Plus (+) sign and select command prompt from the options available.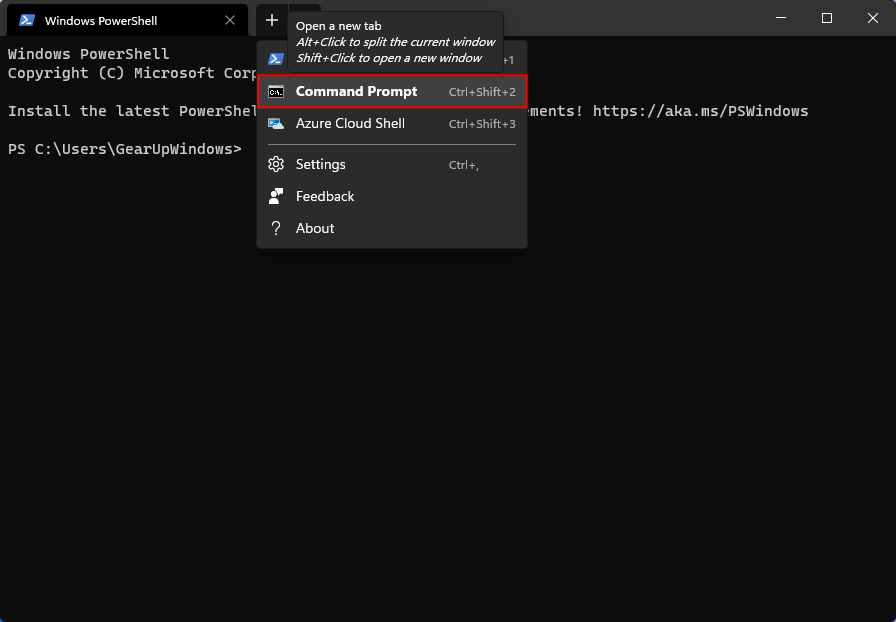 After following the steps above, the Command Prompt will open in the same window but on a separate tab.
also read: How do I set the Windows Terminal default app for Command Prompt?
How do I access the Windows 11 Command Prompt from the Run dialog box?
Step 1. Open the Run Dialog box by pressing window + R. Buttons at the same time.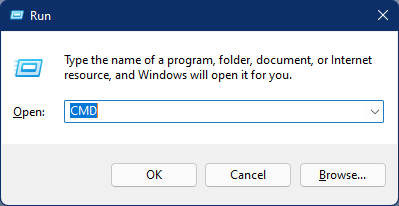 Step 2. Enter CMD in the Run field and press Enter using the keyboard or click OK to open the command prompt window.
How do I start the command prompt in Windows 11 using File Explorer?
Step 1. Open File Explorer by pressing window + I Keys from the keyboard or click the icon in the system tray.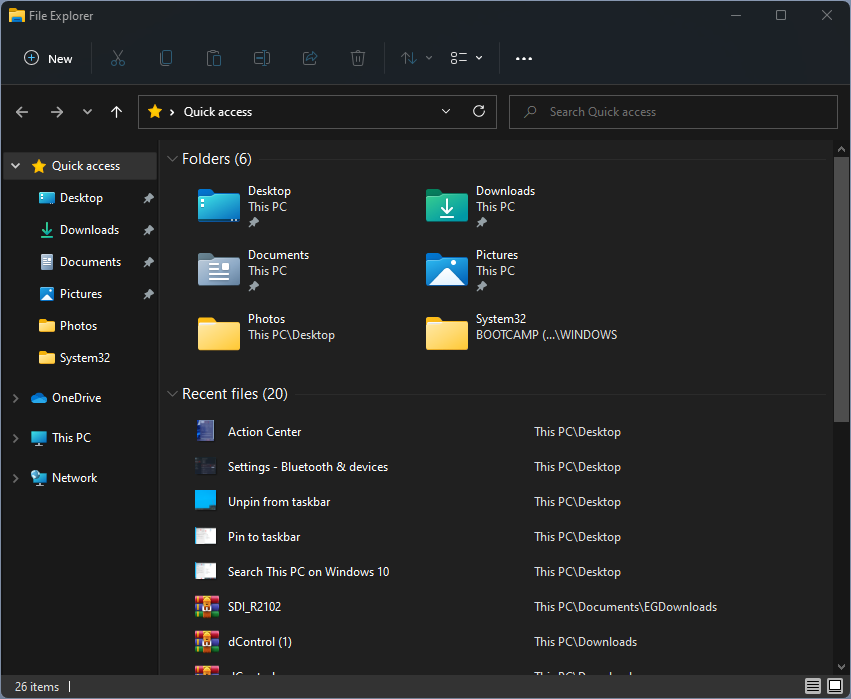 Step 2. Hold the cursor next to Quick Access, delete it, and enter CMD and then hit Enter from the keyboard to open command prompt Window.