Microsoft officially released Windows 11 on June 24th, it has many new features and comes with a new look on the market. It's been a long time since Windows 10 was released. We've been using the same operating system for a long time, but now we've got Windows 11 in our hands. So if you want to test and use it on your MI Mac and MacBook, you've come to the right place. In this guide you will learn How to install Windows 11 on M1 Macs with a virtual machine. You can do the same installation for macOS Monterey and Big Sur.
Windows 11
The new Start menu and user interface in Windows 11 are very similar to those in Windows 10X. Before Microsoft abandoned the project to support Windows 11, Microsoft was working on making Windows easier to use for two-monitor computers. The most obvious visual change can be seen in the system tray. The program icon has been centered, the tray area has been organized, and a new start button and menu have been added.
This new Start menu is a simpler version of Windows 10, but it doesn't have live tiles. These include options to pin recent files used by the application and to quickly shut down or restart the Windows 11 device. It's a lot easier than what's currently available in Windows 10.
If you don't want the application icon and Start menu centered, you can drag them all to the left. Combined with Dark Mode, Windows 11 looked more like a refined version of Windows 10 than something entirely new.
New features of Windows 11:
The new start menu, the taskbar and the search
Rounded edges
Updated action center
New symbols
New ways to manage virtual desktops
Widgets
New animations
A new way of multitasking with Windows
Improved touch controls
Fresh new sounds
Dark mode
Steps to Install Windows 11 on a Virtual Machine in M1 Macs (macOS Monterey & Big Sur)
It's easy to install Windows 11 on Windows, Linux, and Intel MacBook using VirtualBox. However, if you're using Apple's newest Mac or MacBook M1, you're in luck too. This article will tell you about a free application called UTM to install Windows 11 on Mac M1.
Follow the steps below to install Windows 11 on your macOS Monterey and macOS Big Sur computer.
Step 1. Install UTM on your Mac
Go to the UTM for Mac official website and tap the Download Button to download the .dmg File.
Now double click on the downloaded dmg file and you will see a Finder window. You will see two things on it: the icon of the application you want to install and an application folder.
Next you have to pull the App icon and put it in the Applications folder. UTM is now installed on your Mac / Macbook.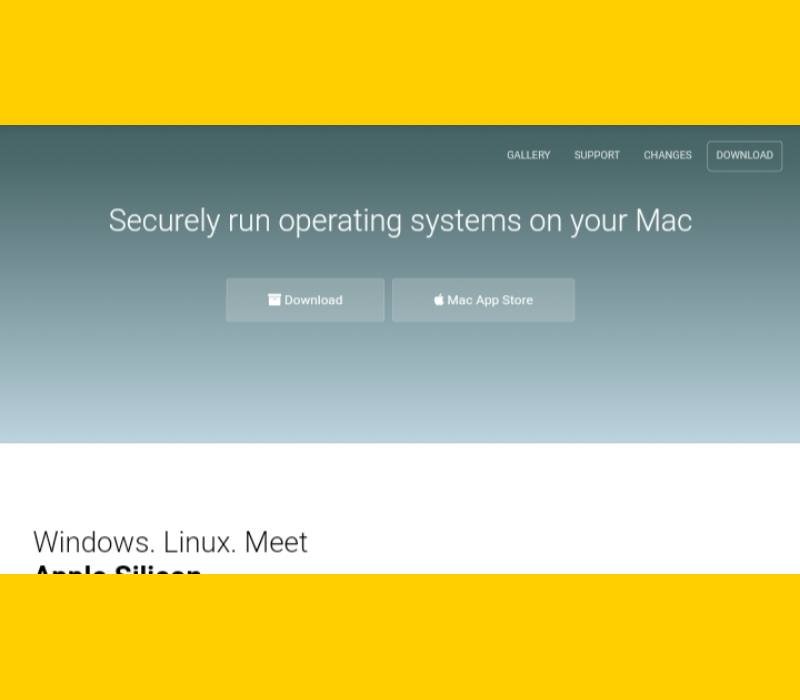 Step 2. Create a virtual machine on Mac to install Windows 11
Now open the app menu and open the UTM app.
Now tap on Create a new virtual machine Possibility.
Next, enter a name for the VM and click to save.
Under the System tab, select the option x86_64 Architecture.
Allocate at least 4 GB of RAM. Then click on Ads Advanced settings and assign 4 CPU cores as shown in the picture below.
Next, without the settings in the QEMU Tab.
By doing Moves Click the tab New drive Button.
Next, select the interface as IDE and allocate 40 GB in size.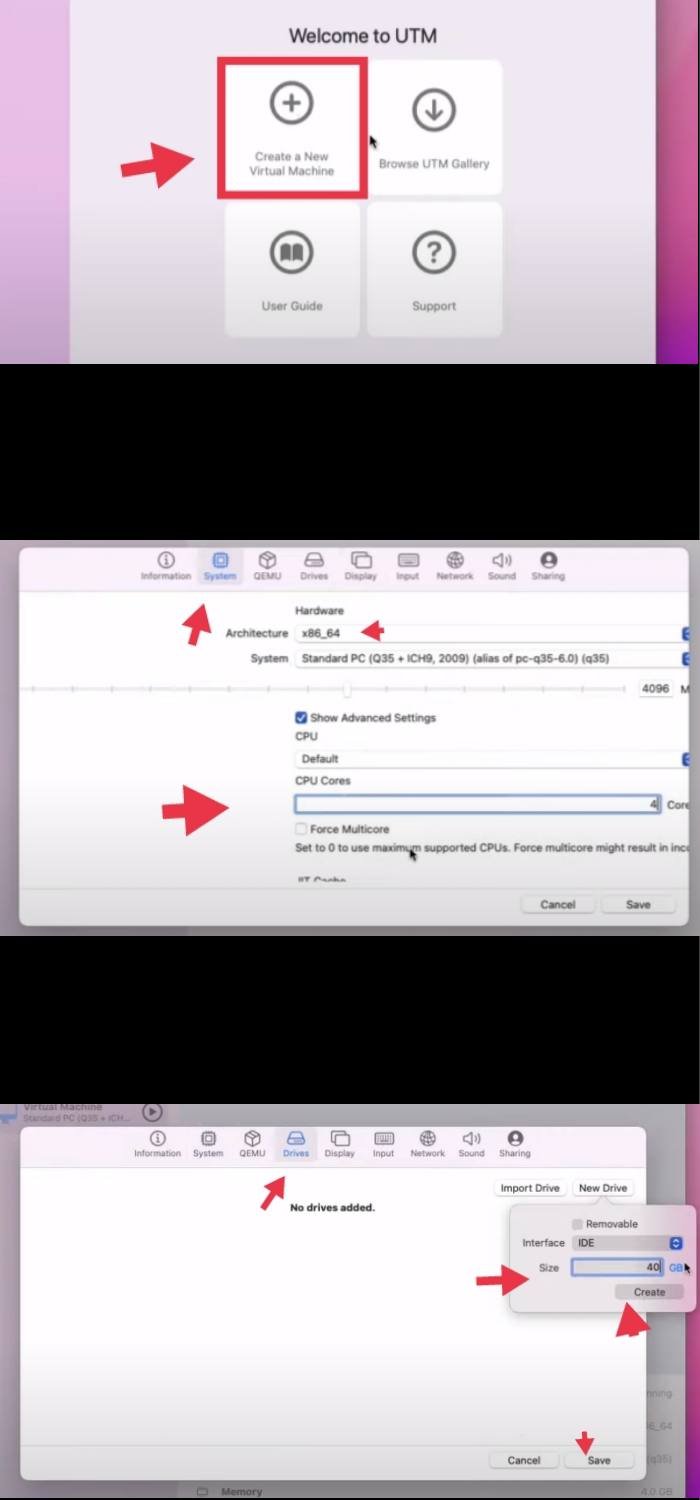 Step 3. Install Windows 11 on M1 Macs using a virtual machine
Tap on Import drive, choose Windows 11 ISO Downloaded and tap to save.
After you have saved everything, start the virtual machine you just created from the main menu.
Finally, go through the Windows 11 installation setup and voila! How to install Windows 11 on M1 Macs.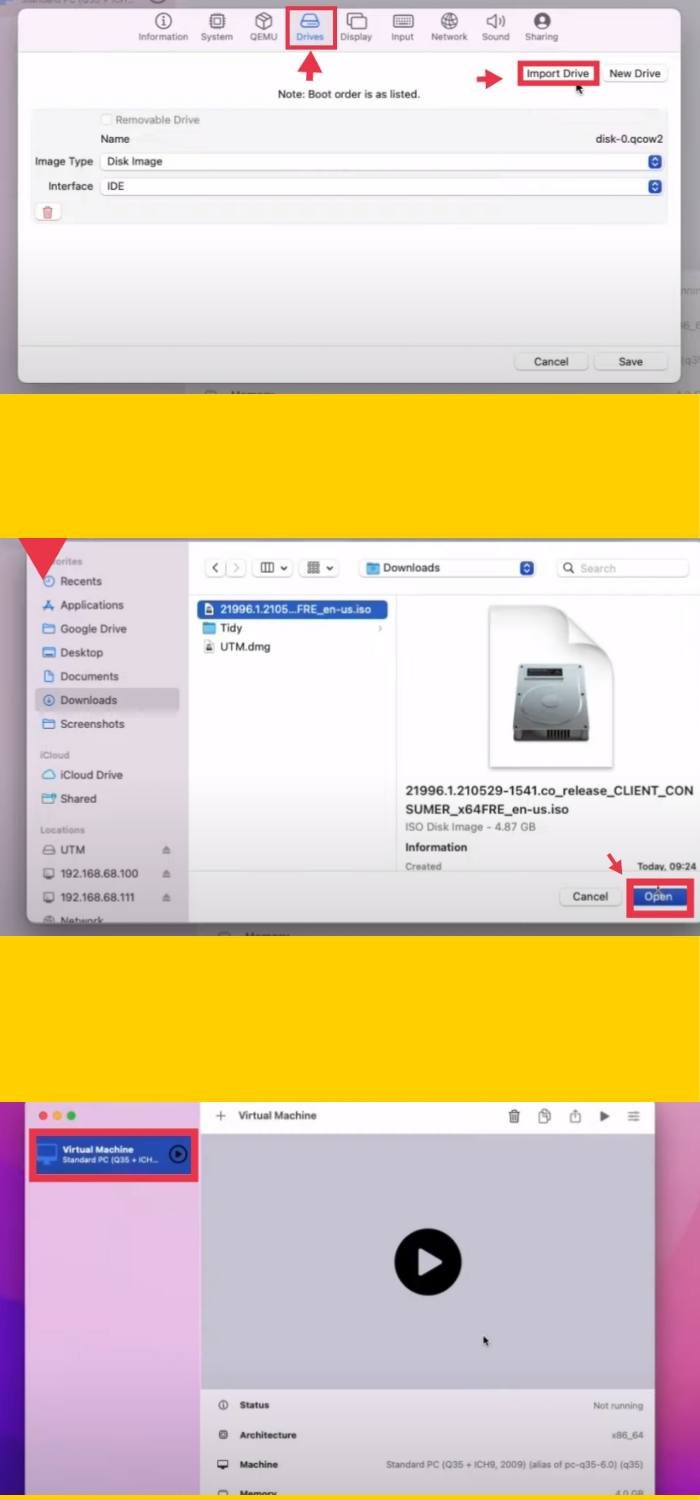 Summary
The steps to install Windows 11 on M1 Macs with a virtual machine were as follows:
Install UTM on your Mac.
Create a virtual machine on Mac to install Windows 11.
Install Windows 11 on a virtual machine in M1 Macs.
Note: The installation process may take longer because the x86 operating system emulation is very slow. Hence, the overall experience will also be long and slow. In addition, UTM does not support GPU emulation and virtualization, so it lacks 3D acceleration.
---
Also read:
How to share your screen on Windows 11
How to create a bootable USB drive for Windows 11
How to install macOS Monterey on VirtualBox on Windows 10