How do I turn animations on or off in Windows 11? Windows 11 brings a lot of visual changes with it, and one of them is animation effects that can slow down your PC performance. By disabling this feature, you can easily increase your PC performance. While animation effects make the Windows 11 desktop look great, they do have to sacrifice some performance. When you enable this feature, you may notice a slight delay in some activities and actions.
Windows 11 includes animation and fading effects for eye candy, but it makes your PC look sluggish by adding a slight delay to certain actions. If you're using older computers or have less GiGs of RAM or a slow processor, turning off animations can help improve your PC's performance and speed. When you need performance on a slow PC, you have to go without animation.
How to allow or prohibit animations in Windows 11?
To enable or disable animation effects on Windows 11, you need to do the following:
Step 1. Press window + I Keys entirely from your keyboard to open the Settings app.
Alternatively, click the window in the system tray or press the window from the keyboard and then click the settings Gear icon.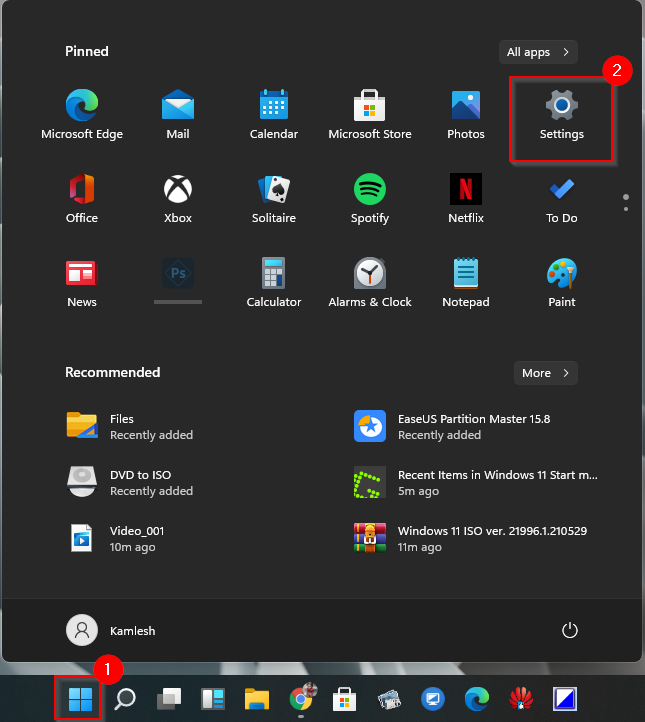 Step 2. If the settings Window opens, select the Accessibility Category from the left, and then click that Visual effects Tab on the right side of it.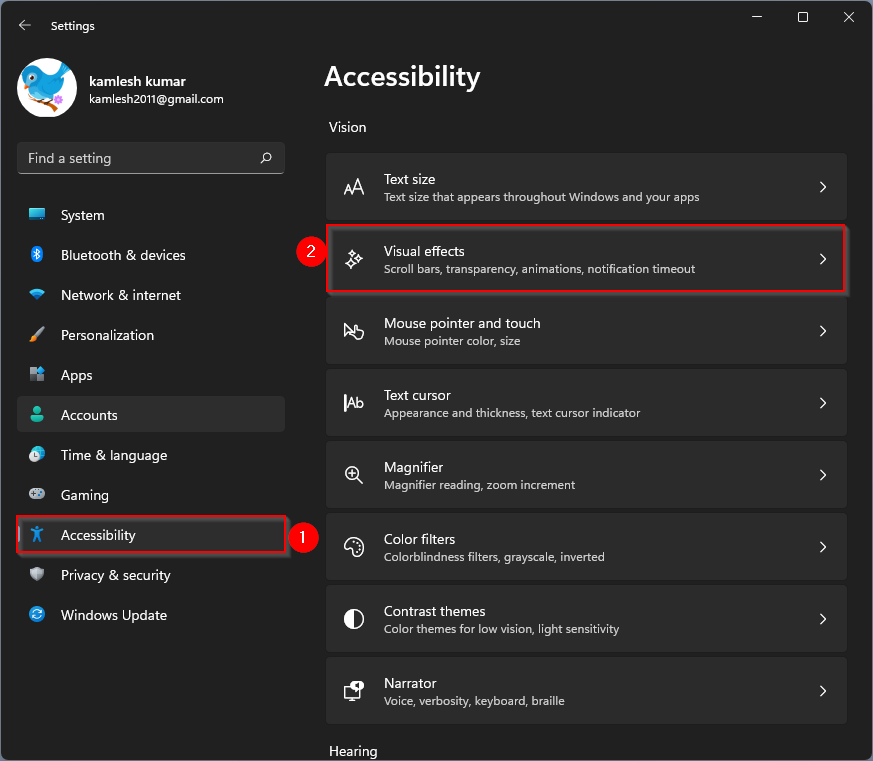 Step 3. Now turn on the toggle switch next to that. on or off Animation effects, depends on your needs.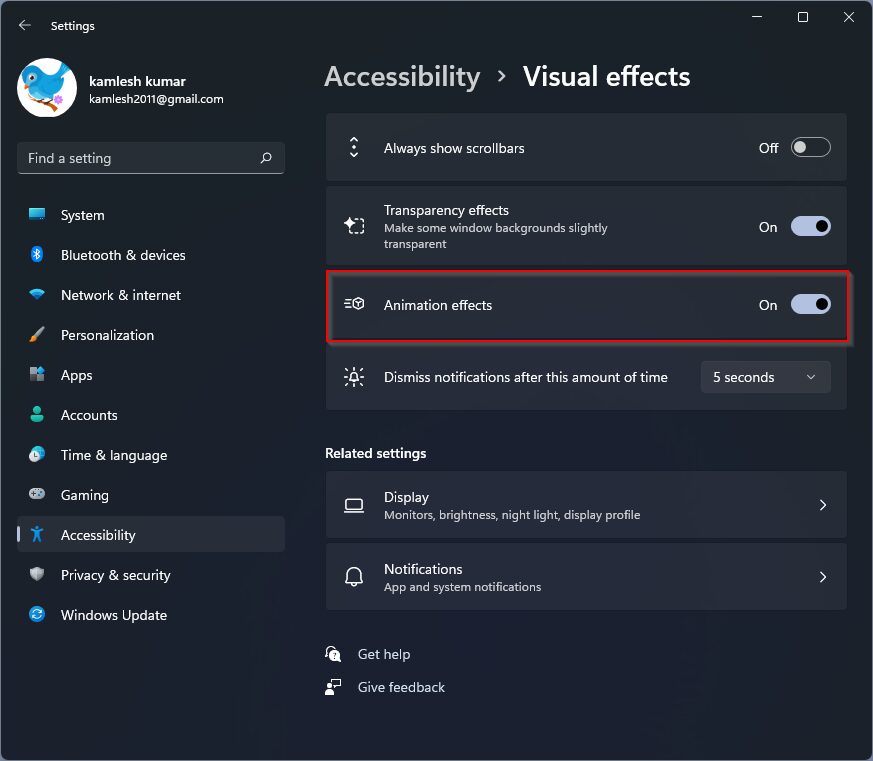 If you turn off the animation effects, you'll enjoy a faster Windows experience. Windows users who love animation effects can leave this setting on.
It's pretty easy. Let me know if you are using the animation feature on Windows 11.
If you want better performance on your PC, we recommend turning off the transparency effects on your Windows 11 PC.