Although the Hibernate functionality is enabled by default in Windows 11, it does not appear in the Start menu, the Win + X menu, or the Alt + F4 dialog box. As a result, many users wonder how to enable Hibernate option in Windows 11.
What is Hibernate in Windows 11?
Hibernate is a low power state and helps you quickly get back to where you left off.
When your computer hibernates, Windows 11 quickly takes a snapshot of the data in RAM and saves it to a file called hiberfil. sys on the storage drive (located at the root of the drive where Windows 11 is installed). This means that all open applications, files and folders will not be closed and will instead be saved to the storage drive.
When you turn on the PC again, Windows 11 restores the saved data to turn on your PC faster.
Because Hibernating is much faster than turning off the PC, most users prefer to Hibernate their computer.
So in this guide, we will show you how to add Hibernate option to Start menu and other areas.
Add Hibernate to Windows 11 Start Menu and Other Areas
Step 1: Open the Control Panel using the Start menu or taskbar search.
Step 2: Change control panel View for Small icons (see image below).
Step 3: Now click Power options.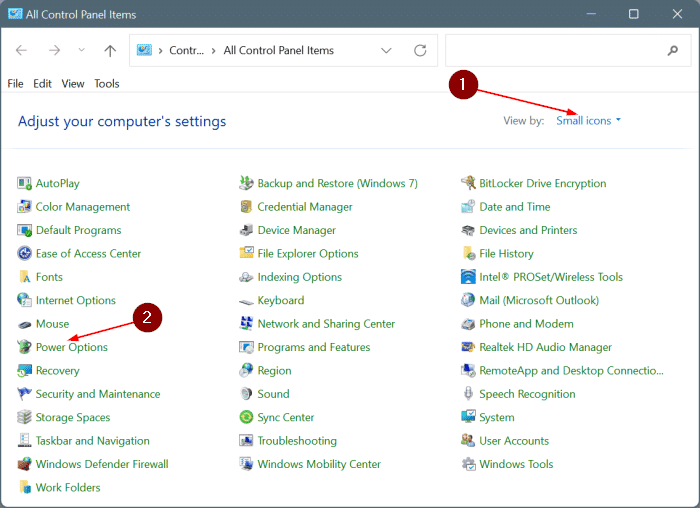 Step 4: In the left pane of the Power Options window, click Choose what the lid closure does Link.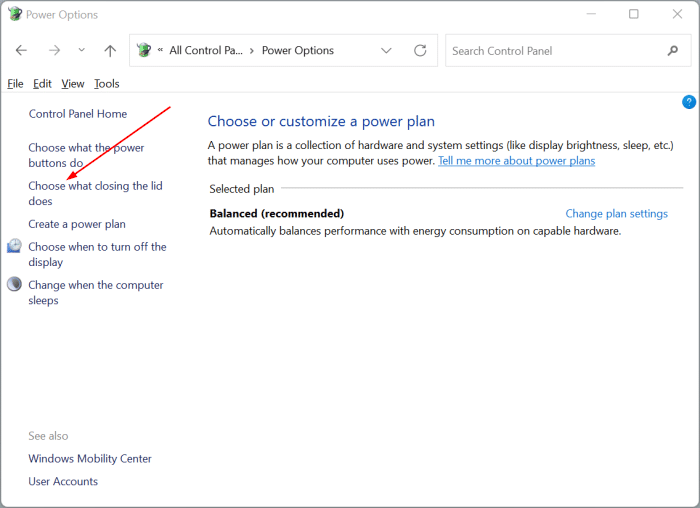 Step 5: In the resulting window, click the Change settings that are currently unavailable.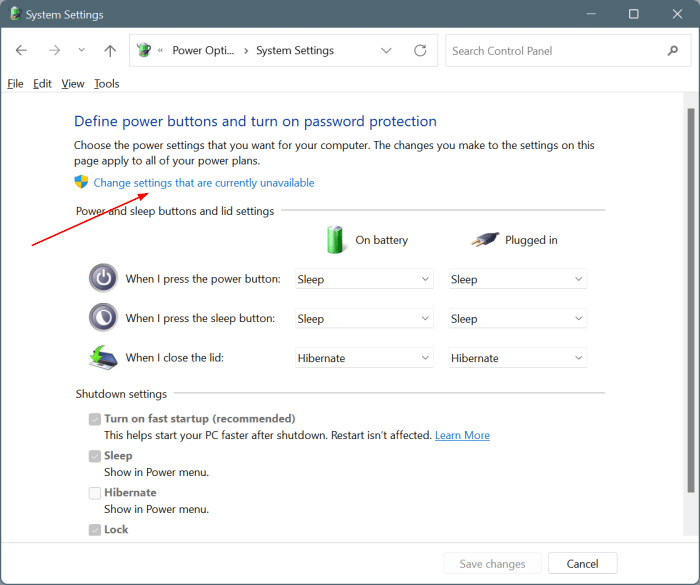 Step 6: Then in the Shutdown Settings section, select the Hibernate option. Click on the Save Changes button. That is all! The Hibernate option should now be available in the Start menu, Win + X menu, login screen, and Alt + F dialog.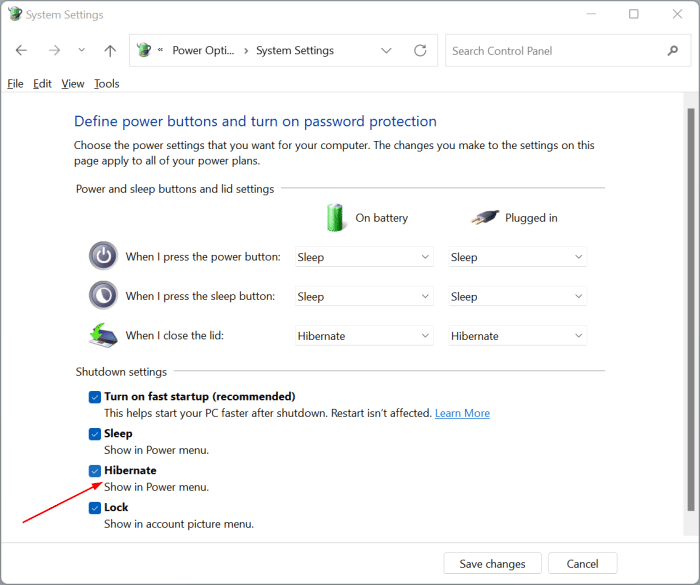 IMPORTANT: If the Hibernate option does not appear in this window or if the Hibernate option does not appear in the Start menu and other areas, the hibernate feature is probably disabled on your computer. Here's how to enable it.
Enable hibernation via command prompt in Windows 11
Note that the hibernate function requires free disk space approximately 75% of the size of RAM. Therefore, make sure there is enough free space on the drive where Windows 11 is installed to avoid errors.
Step 1: Open command prompt as administrator. To do that, type CMD in search, the right button of the mouse at the command prompt entry and then click on the Execute as an administrator option.
Click on the Yes when the User Account Control screen appears.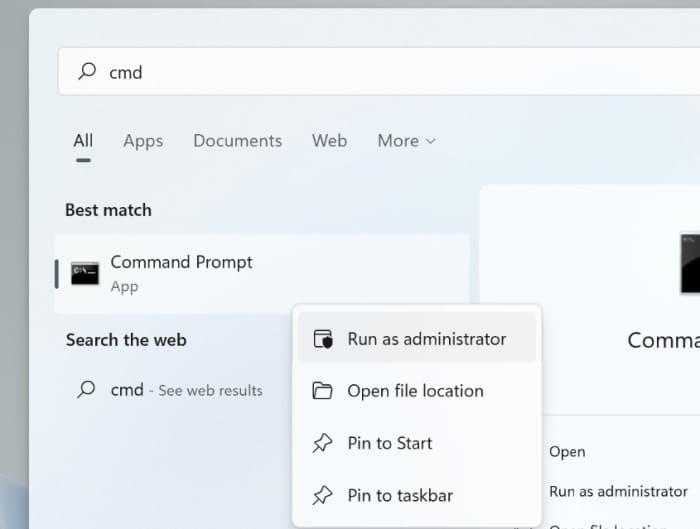 Step 2: In the command prompt window, copy and paste the following command and then press the Enter key to run the command:
powercfg / hibernate on

Tip: keyboard shortcut for Hibernate Windows 11
Step 1: Press simultaneously Windows + X keys to open the Win + X menu.
Step 2: press the OR to open the power menu.
Step 3: press the H key to Hibernate your computer.