Download the PC Repair Tool to Quickly Find and Fix Windows Errors Automatically

Have you encountered a problem with Windows 11? Want to contact the Microsoft Windows 11 support team but are not sure how? This guide will show you how to contact the Windows 11 support team from Windows 11 and get the necessary assistance.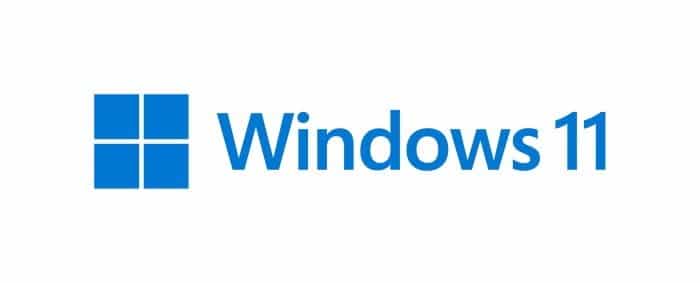 When you encounter a problem with Windows 11, it is best to follow the general troubleshooting tips before contacting Microsoft support. For example, restarting your PC, updating Windows 11 to the latest version, and running built-in troubleshooters (Settings> System> Troubleshoot) could fix your problem. We also recommend that you search the Internet to learn more about the problem before contacting support. But for some problems, like activation, it is better to seek help.
If you cannot find a solution to your Windows 11 problem, you can contact the Microsoft Windows 11 support team directly from your Windows 11 PC. The built-in Get Help application helps you contact Microsoft support. .
NOTE: Getting help requires you to sign in to the application to connect to the Windows 11 support team. If you do not log in to Windows 11 with a Microsoft account (using a local user account), you must sign in to the Get Help application with a Microsoft account to contact support.
Contact the Microsoft Windows 11 support team
Step 1: Launch the Get help application using search.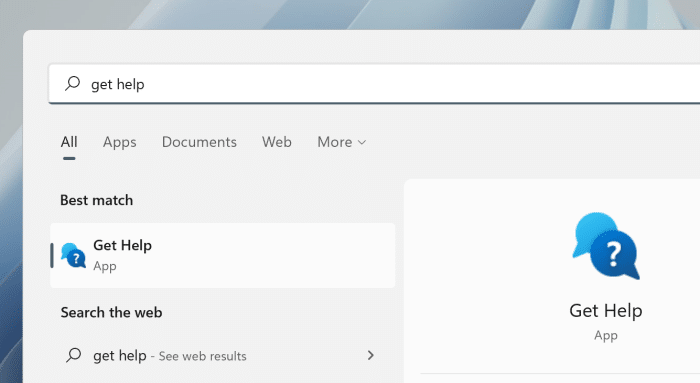 Step 2: In the search bar of the Get Help application, type your problem and press the Enter key. The application will display various suggestions.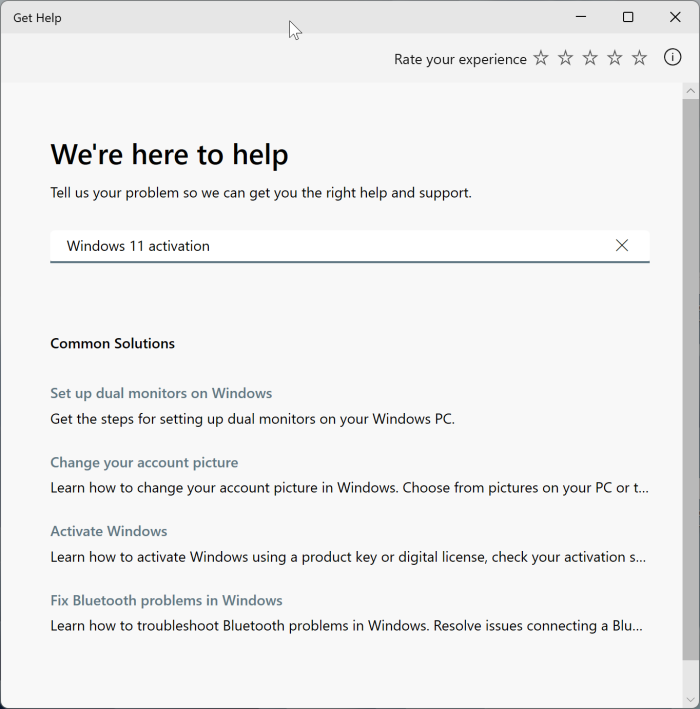 Step 3: Now if you are not using a Microsoft account to sign into Windows 11, you will see the Sign in to contact support at the bottom bottom of the application window. Click the button and sign in with your Microsoft account to continue.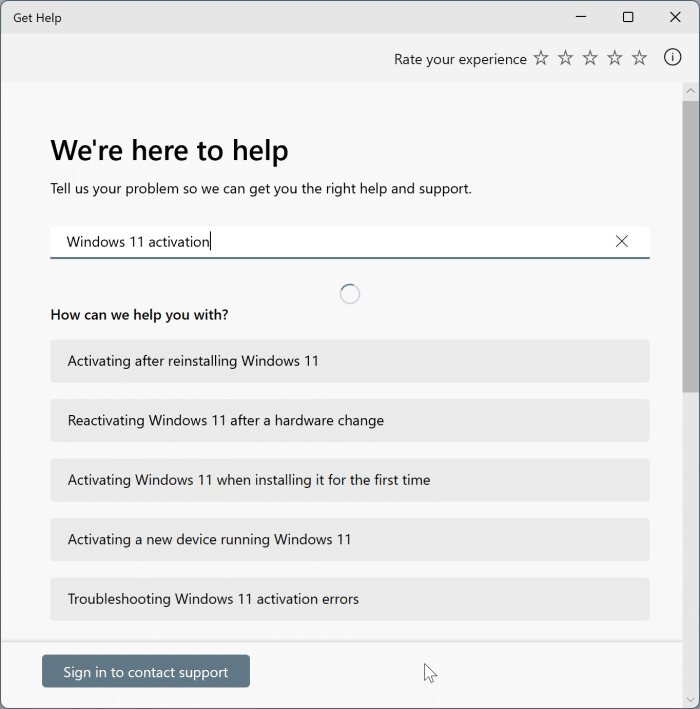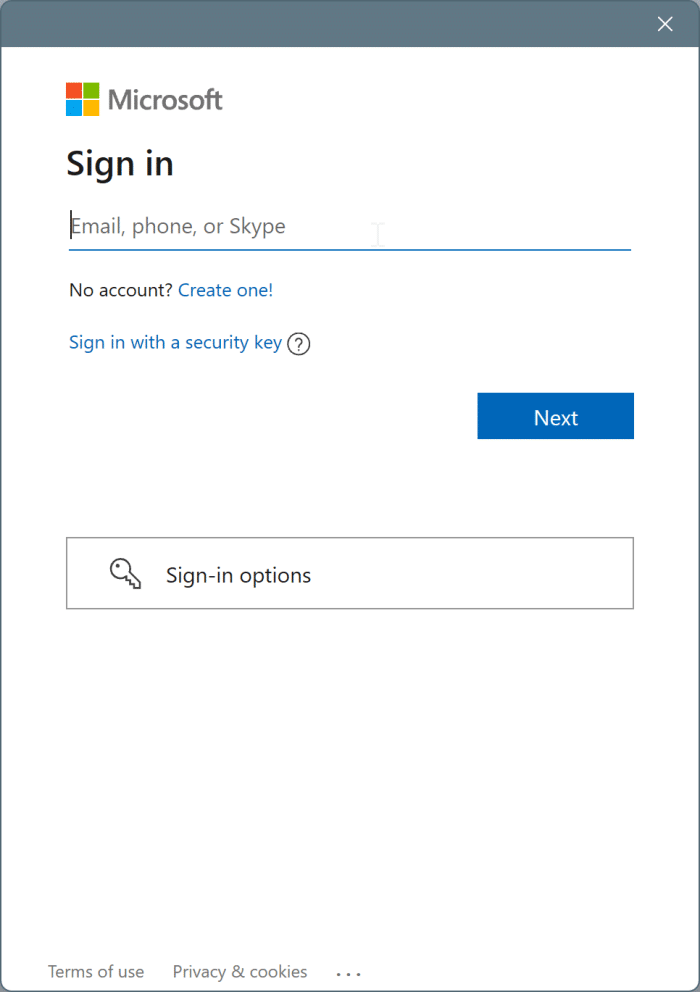 Step 4: Once you log in you will see the following Tell us a little more about your problem. page. Here select Windows in the Products and Services drop-down menu before clicking the Confirm button.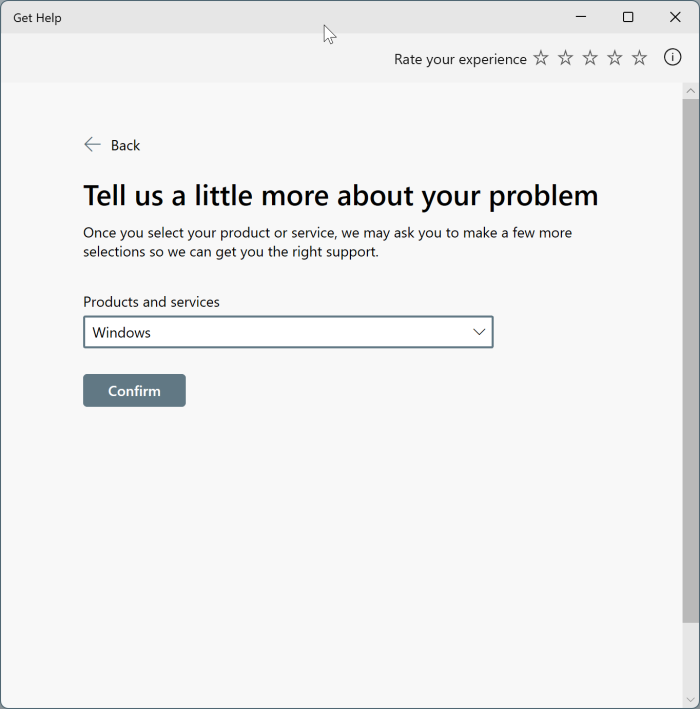 Step 5: The following is the Choose a support option page. Here, click on the Provide your phone number and a support agent will call you Link.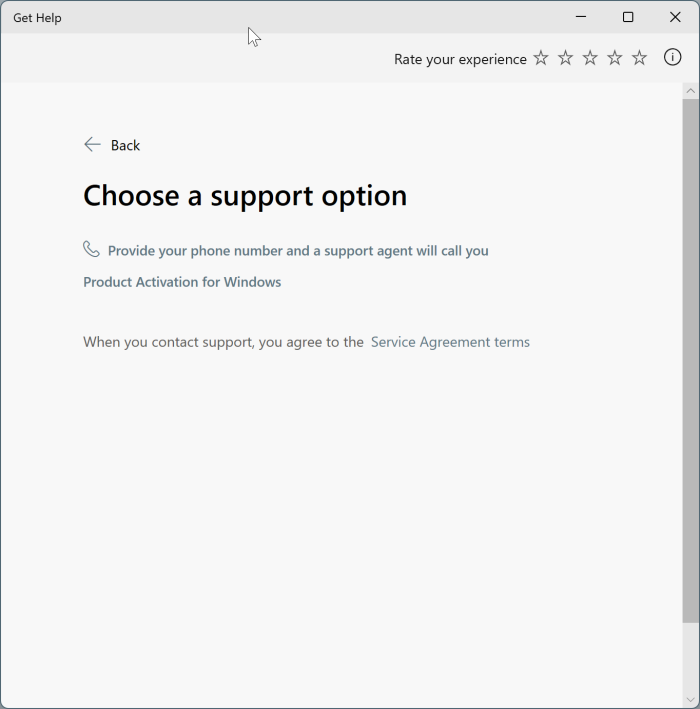 Step 6: Clicking the link above will take you to the Please provide your phone number page. Select your country code, write your contact number and then click on the Confirm button.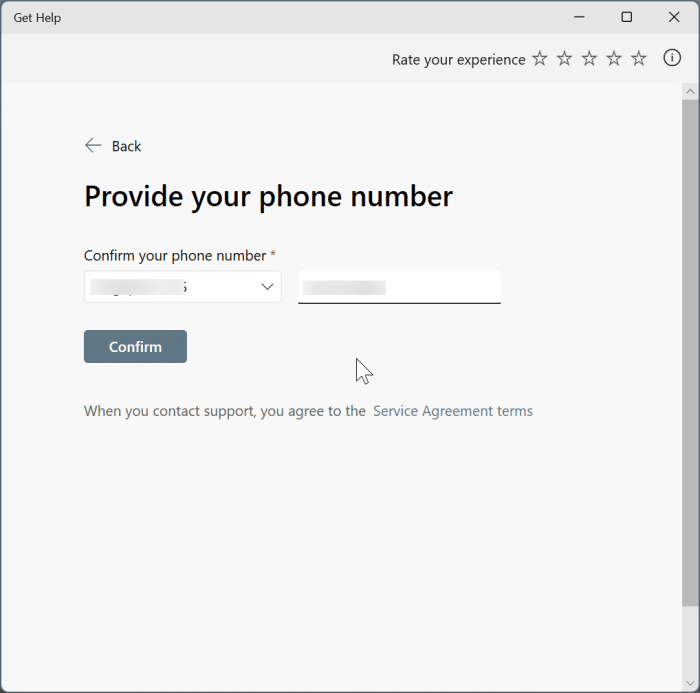 That is all! You will soon receive a call from the Microsoft support team. Get Help shows you the following page, which includes your service request number, status, and phone number from which you will receive a call (so you don't reject the call thinking it's just another spam call). The page also shows what time you can expect a call from the support team so you can have your phone handy.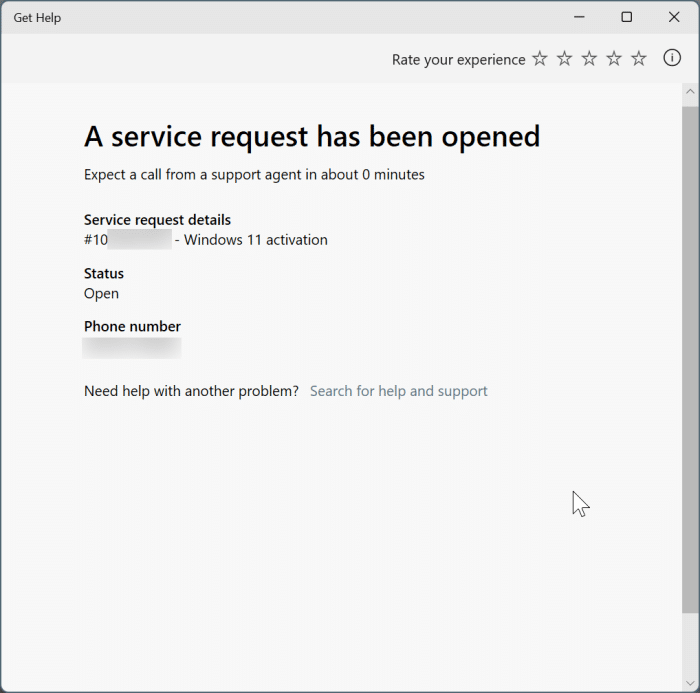 When you get a call from Microsoft's support team, explain your problem in detail so they can help you well.
Download the PC Repair Tool to Quickly Find and Fix Windows Errors Automatically