Connecting your computer to a hidden WiFi network in Windows 11 can be tricky because the steps you need to follow are no longer easy. In previous versions of Windows, users just need to click the "Connect to Hidden Network" option, enter the SSID name and password, and the hidden network will remain in the list of available networks.
In this guide I will help you learn How to connect to a hidden WiFi network on a Windows 11 PC or laptop. You can do this by going to Control Panel or using the Quick Settings that you will learn about below.
Related: How to Connect a Windows 11 Computer to Wi-Fi
Hidden WiFi networks are wireless networks that are configured to hide your network SSID (WiFi name). Therefore, these types of networks will not show up in the WiFi range of your Android, Windows, iOS and other devices.
To join a hidden WiFi network, you need more than just a password. You need to know the network name, wireless security type, encryption type, and password. You should also ask your network administrator for these details.
2 Quick Ways to Connect to a Hidden WiFi Network on a Windows 11 PC and Laptop
However, on Windows 11, the situation is different as the operating system appears to hide the hidden WiFi network that the user has connected to, making it look like any other hidden network. In other words, Windows 11 will show a list of hidden networks and will no longer automatically connect to known networks. You can use any of the methods below to connect to these hidden WiFi networks.
Method 1. Connect a Windows 11 PC or laptop to a hidden WLAN WiFi via the control panel
To manually connect to a hidden Wi-Fi using your PC's control panel, follow these steps:
Step 1. To get started, find "Control Panel" in the Start menu and tap the result to open it.
Step 2. After the Control Panel window appears, click on 'Network and internet'.
Step 3. Now click on 'Network and sharing center'.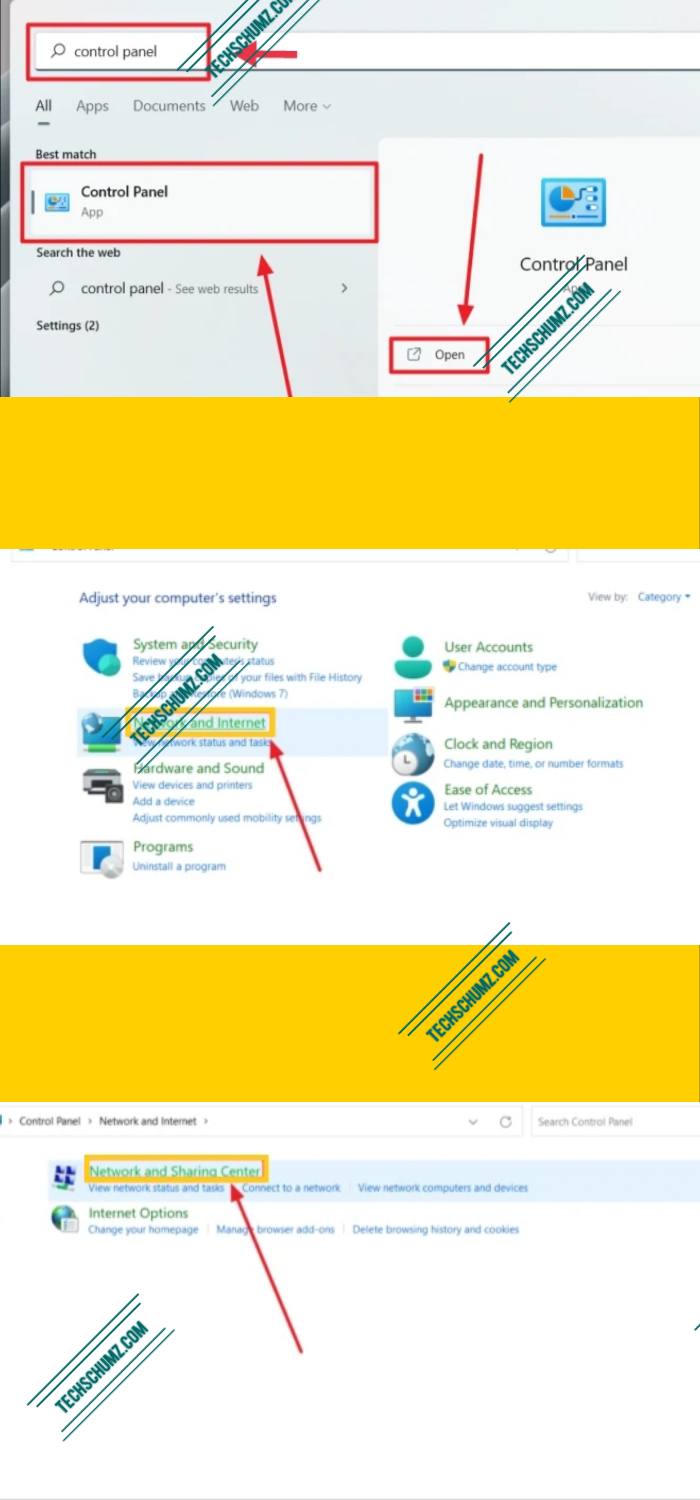 Step 4. After clicking on 'Network and Sharing Center', a new window will open, tap on 'Set up a new connection or network'below the' Change network settings' section.
Step 5. Now select 'Manually connect to a wireless network', then tap'Next' keep going.
Step 6. Next, fill in the required information about the hidden network, then remember to 'Start this connection automatically'to then automatically connect to this WLAN.
Finally click Next, close the window and you are done! You have successfully connected to the hidden WiFi.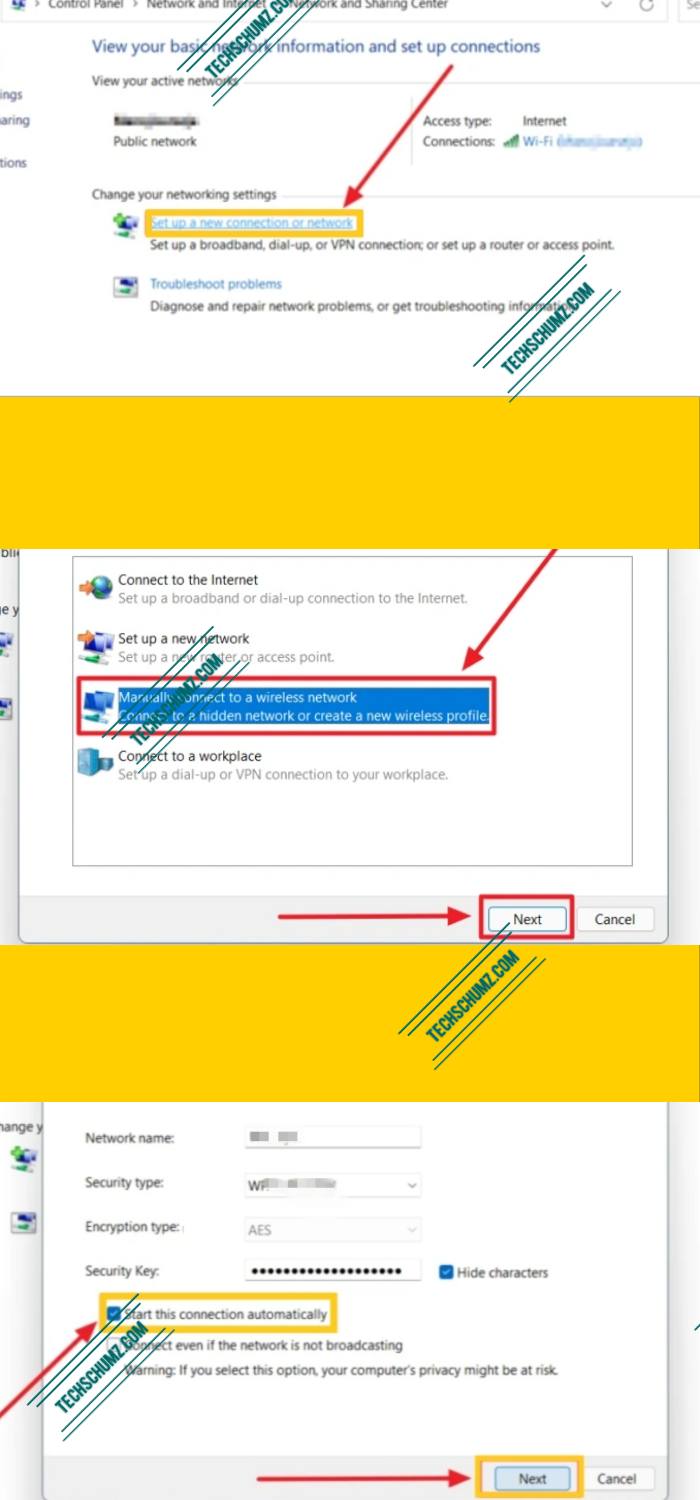 Note: If your WiFi button was disabled, click it to turn it back on. You will now be automatically connected to the manually added wireless network.
Method 2. In Windows 11, use the quick settings to connect to a hidden WiFi network
Follow these steps to manually connect your PC or laptop to a hidden WiFi using the quick settings:
To get started, tap this Quick settings Toggle menu in the system tray.
Then tap on the arrow next to the WiFi symbol.
Then tap the 'Further WLAN settings"At the bottom of the" Wi-Fi "field with the list of Wi-Fi networks.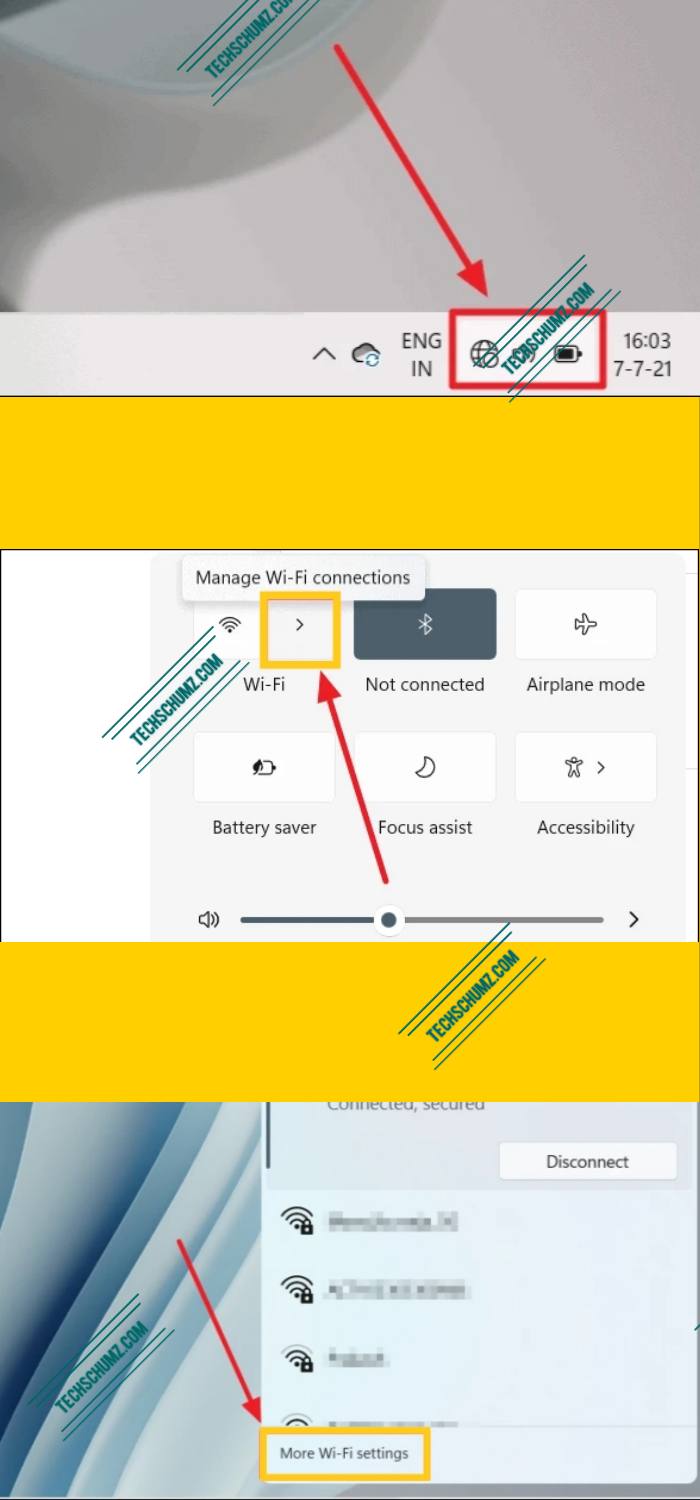 Now tap on the 'Manage known networks'Options and click the'Add network'Button.
Finally, enter the requested information and check the box in front of 'Connect automatically'if you want to automatically connect to the selected WLAN. When you're done, press'to save'.
That's it! You are done!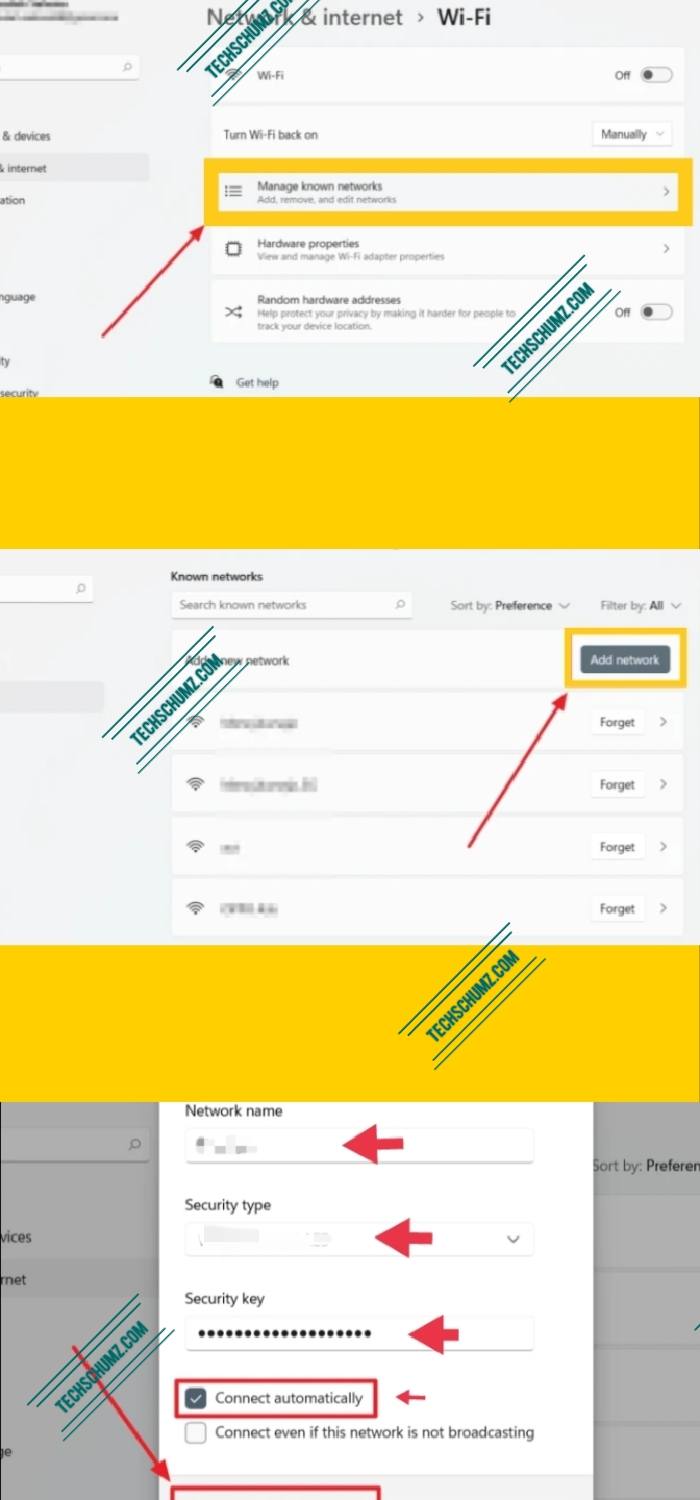 After following the steps above, the new network will appear in your list of available / saved networks. Then you will also automatically connect to this WiFi network.
last words
These are two simple methods you can use to connect a Windows 11 PC or laptop to a hidden WiFi network. The steps in both methods are easy to follow. If you don't see a WiFi network under the WiFi network list now, don't panic because you can always manually connect to a hidden WiFi network. Good luck! Enjoy Windows 11!
---
Also read:
How to enable and disable hibernation on Windows 11
How to find your IP address on a Windows 11