Windows 11 gives you the ability to customize your desktop experience with a variety of features, old and new. Some functions were newly introduced under Windows 11, while many functions were carried over from the predecessor Windows 10. Logon screen background change feature was previously available on Windows 10 and is still part of Windows 11.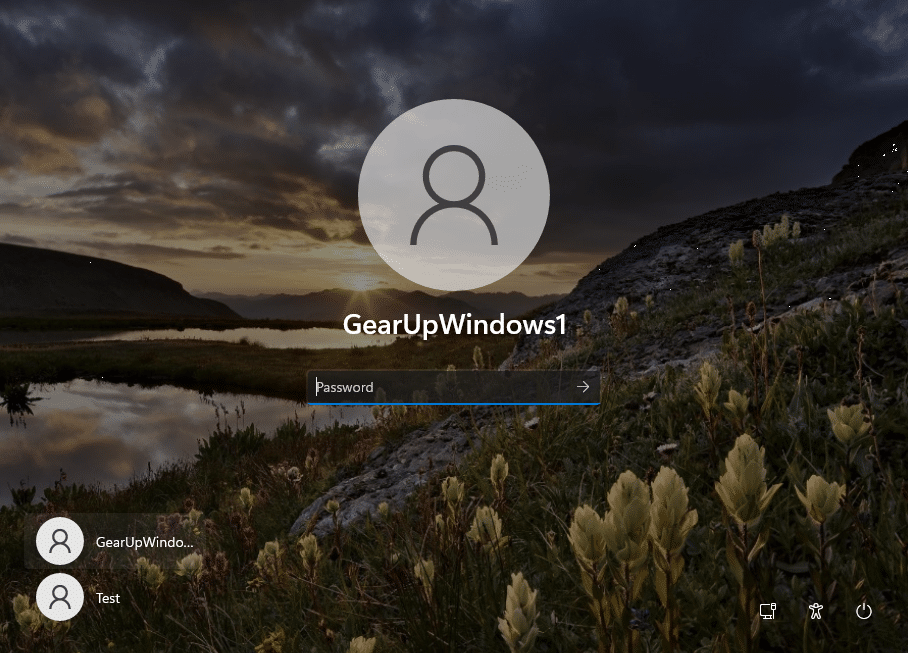 Before proceeding with the steps, you should know the Windows 11 login screen and lock screen.
What are the login screen and lock screen?
In Windows 11, the login screen and the lock screen background are separate from the desktop background. The login screen or login screen is the screen you see when your PC turns on and asks for your password or PIN. You can also reach the lock screen by pressing the button window + L. Keys from the keyboard. Then click anywhere on the lock screen to display the login or login screen. However, the login screen and the lock screen can be configured at the same time in the settings under the lock screen.
How to change the login screen and lock screen background in Windows 11?
Step 1. Open the Settings app by pressing. to press window + I Keys simultaneously from the keyboard or some other method. If the Settings app doesn't open or crashes, a quick fix is ​​to reset it. As soon as the Settings app is open, click the personalization Category from the left side of the page.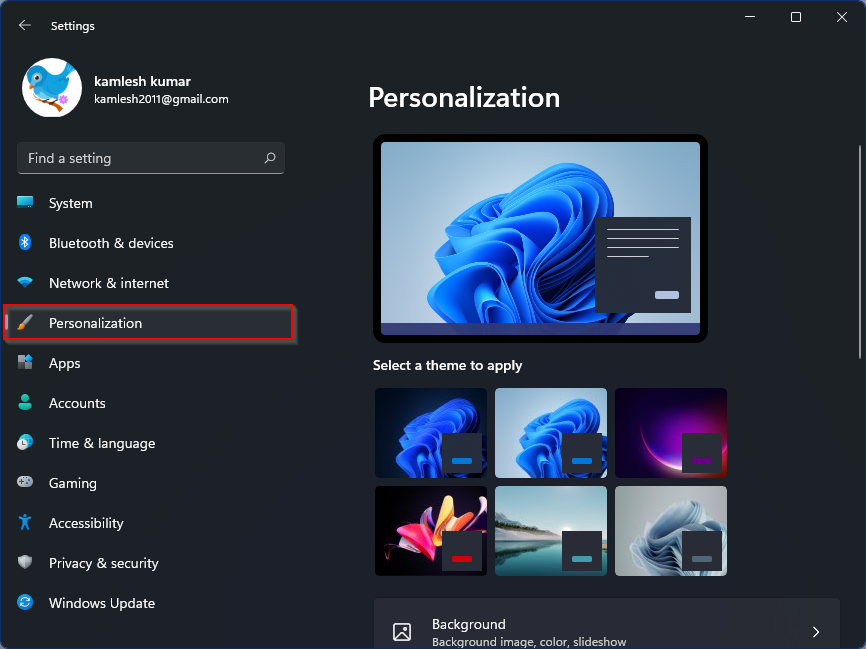 Step 2. Scroll down the right side panel and then click the Lock screen Tab.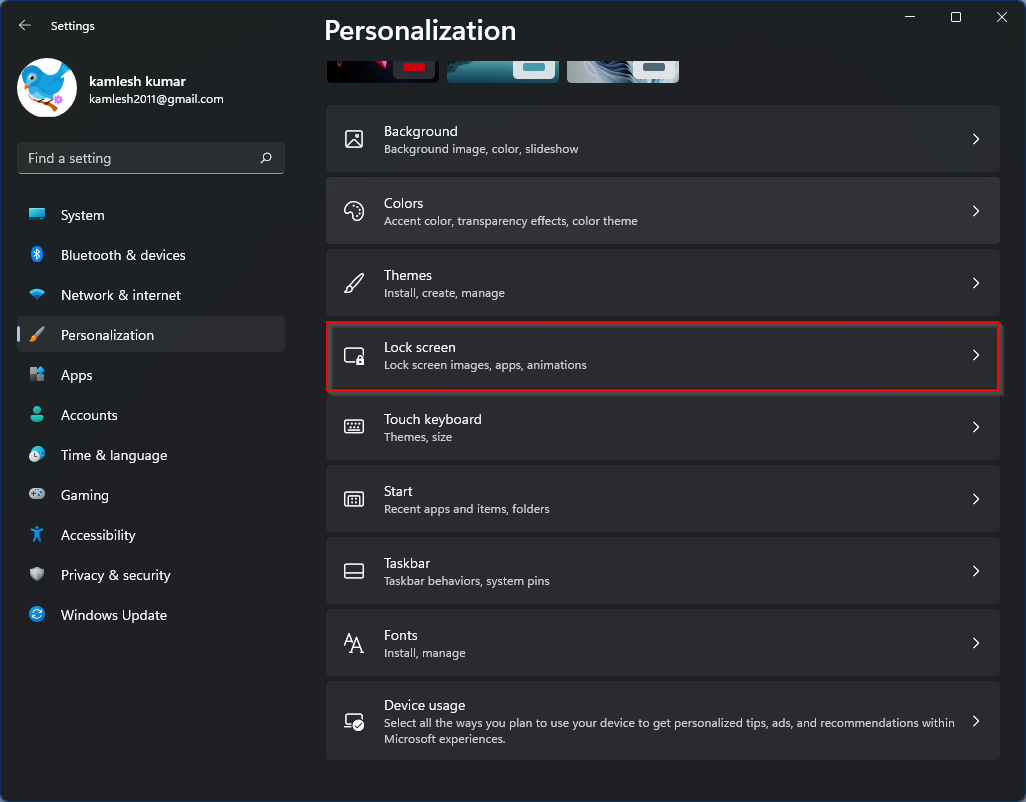 Step 3. Rotate On the toggle switch next to the "Show the lock screen wallpaper on the login screen" Possibility.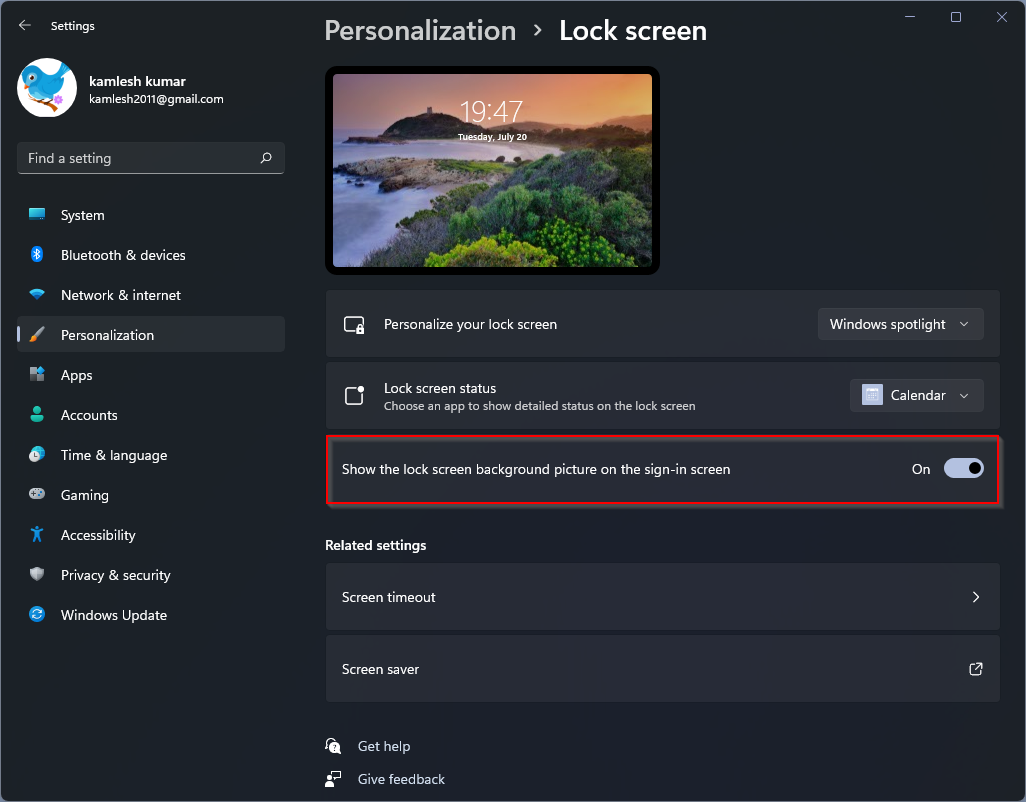 Step 4. Now in the same window click on the drop down menu next to Personalize your lock screen Possibility.
Here you can see the options: –
Window spotlights – If you select the Windows Spotlight option, the lock screen wallpaper will be automatically downloaded from the Microsoft server and will periodically display different images.
picture – If you'd rather choose a picture from your PC, choose the picture This option allows you to choose from a selection of thumbnails or upload your own images.
Slide show -The slideshow option allows you to select multiple images to become part of a rotating image slideshow.