How do I change AutoPlay settings in Windows 11? We all know that when you plug an external drive into your PC, Windows will automatically show you a popup and perform certain actions. The default configuration of Windows 11 displays a pop-up window and prompts you to choose the action you want when you insert media or connect a new device to your PC.
AutoPlay is a great option because you can choose whichever option you want. Your PC will not run files or media without your permission. But what to do when you've screwed up the settings and Windows doesn't show up for an action when you plug an external device into your PC. We expect a simple answer from all of you that we need to reset settings to get AutoPlay back to its default behavior.
Microsoft understands everything and has also provided an option to reset these settings on Windows 11. In Windows 11, you can easily configure the AutoPlay feature to decide what action to take when you connect an external drive to your PC. For your information, Windows 11's AutoPlay function automatically detects the disc or medium inserted in the PC and takes action based on the predefined settings. Once you've configured AutoPlay, Windows makes decisions based on your settings.
After you disable the AutoPlay feature on your PC and an external disc or USB flash drive is inserted into your PC, Windows will not automatically read or execute any files. This is a great way to prevent your PC from running malicious content.
Once you have decided to configure the behavior of the AutoPlay feature, you can proceed with the steps listed below.
How do I reconfigure the AutoPlay settings in Windows 11?
Step 1. Press at the same time window + I Keys from your keyboard to open the Settings app.
Alternatively, press the window Key from the keyboard to open the begin Menu and then click the settings Gear icon.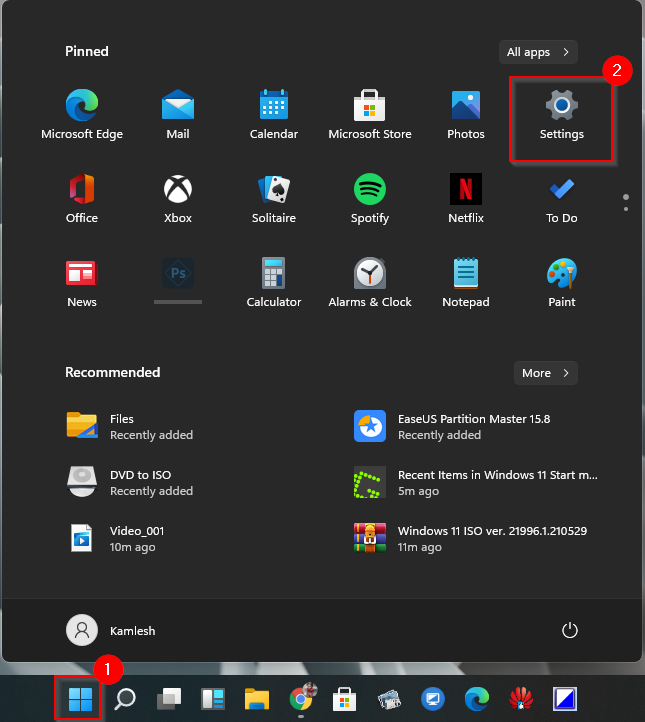 Step 2. Im settings, to choose Bluetooth and devices Category from the left sidebar and then click the Automatic playback Tab on the right side of it.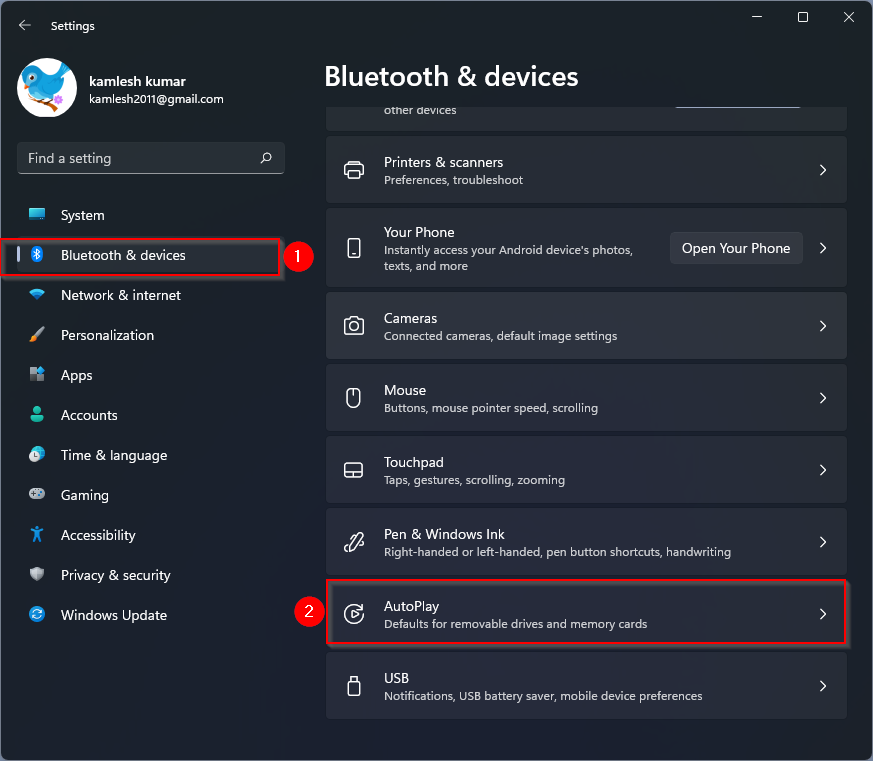 Step 3. If you don't want to play media or pop-up when you insert your external drive into the PC, just toggle the toggle switch next to it. the end Use AutoPlay across all media and devices.
After turning off the AutoPlay feature, you will need to manually open the contents of external devices when you plug in or connect your computer.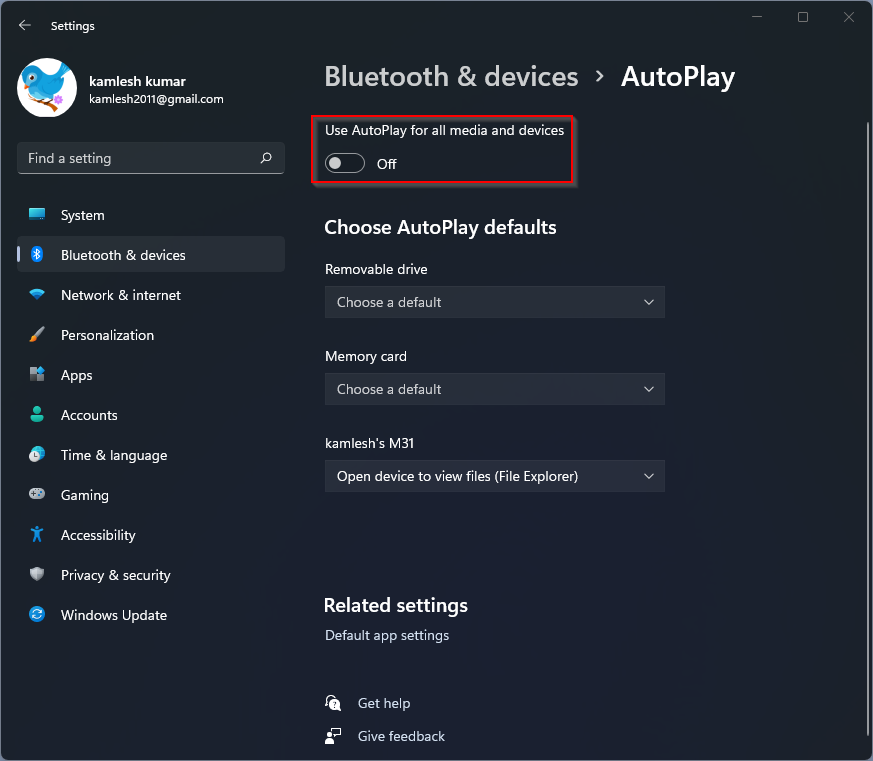 Step 4. However, if you want to adjust individual settings, leave Use AutoPlay across all media and devices turned on. Now select the media type you want to change. Select the default action you want AutoPlay to take when connecting any type of media or devices.
click on the Removable drive You can select from the following options in the drop-down list:
Configure storage settings (Settings)
Take no action
Open folder to view files (File Explorer)
Ask me every time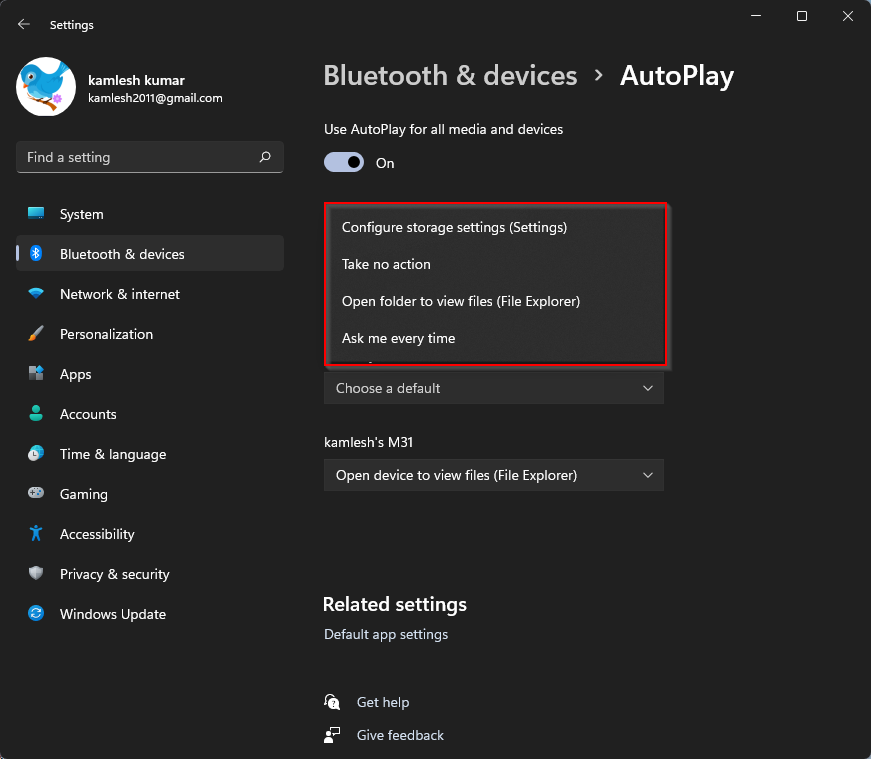 When you click the Memory card Drop-down menu you have the following options to choose from: –
Import photos and videos (Photos)
Play (Windows Media Player)
Take no action
Open folder to view files (File Explorer)
Ask me every time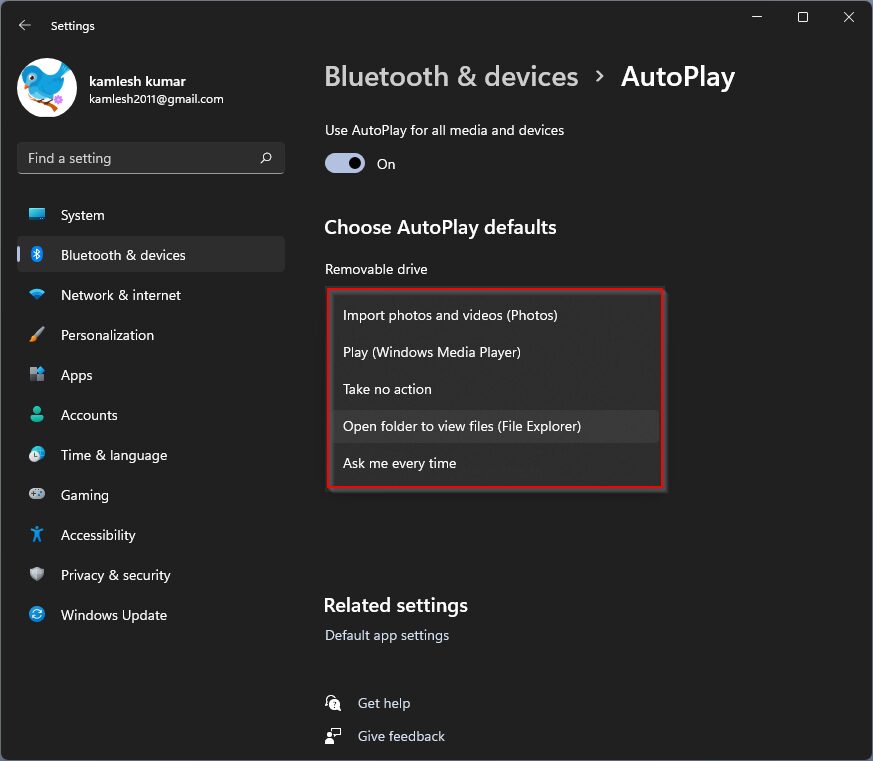 Depending on your needs, select your options. The next time you connect your external media to your PC, Windows 11 will run the option you chose.
How do I configure the AutoPlay settings in the control panel?
The control panel is still active under Windows 11 and AutoPlay settings can be configured. It would be best if you did the following: –
Step 1. Open the Control Panel.
To start the Control Panel in Windows 11, first press window + R. simultaneously from the keyboard to access the Run Dialog box. in the Run Field, enter that Switchboard and then click on OK Button.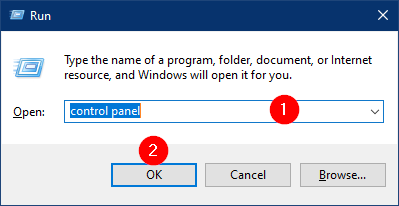 Step 2. On the Switchboard Window, click that Hardware and sound Category.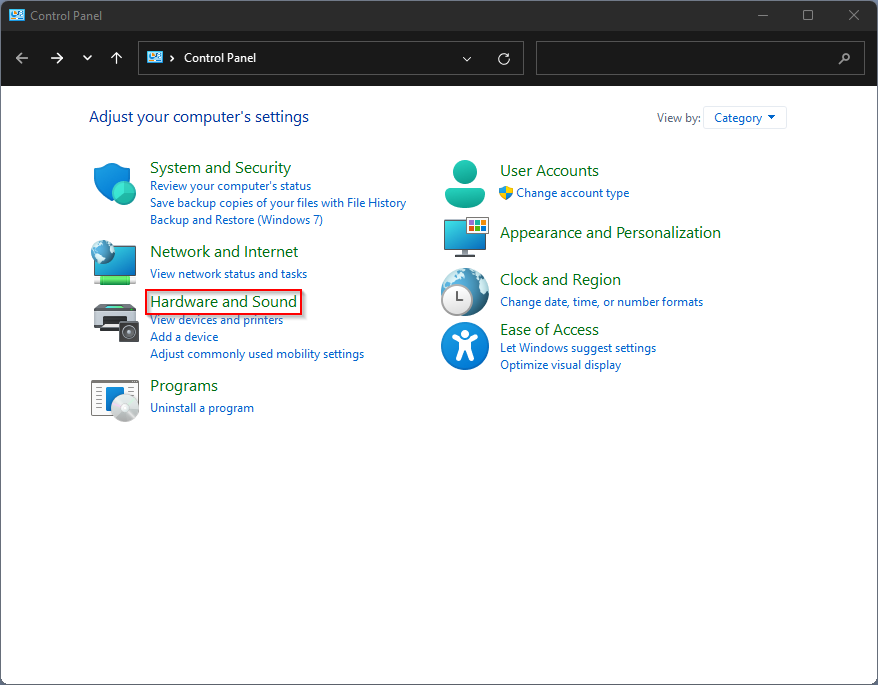 Step 3. Now click on Automatic playback Link on the right.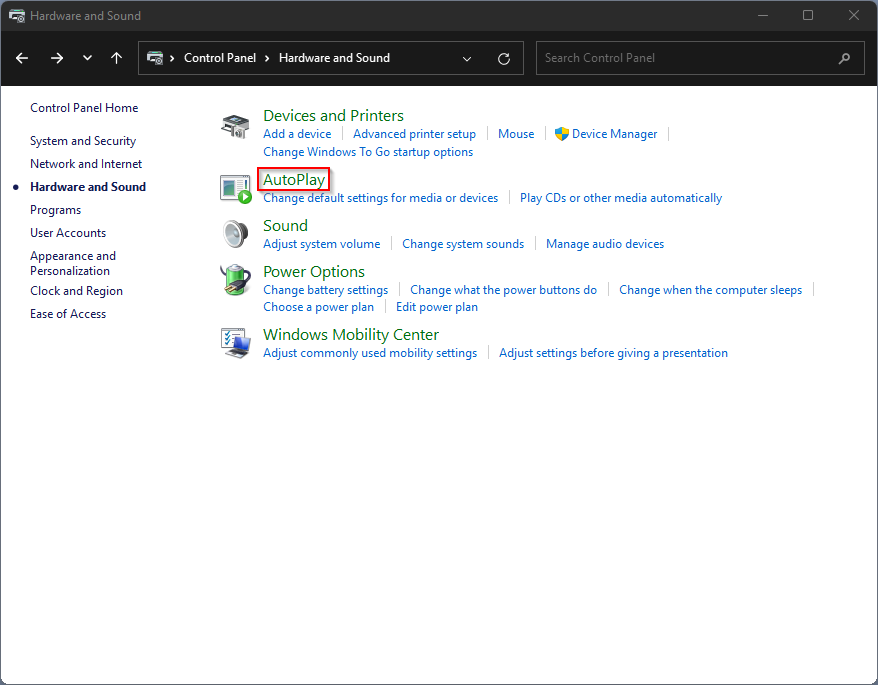 Step 4. After following the steps above, you can configure AutoPlay in the next window. In contrast to the Settings app, which only allows you to configure removable drives and a memory card, you can configure many types of devices here. From here you can configure the following types of external devices:
Removable drive
Memory card
DVDs
Blu-ray discs
CDs
software
Phones (when connected to your PC)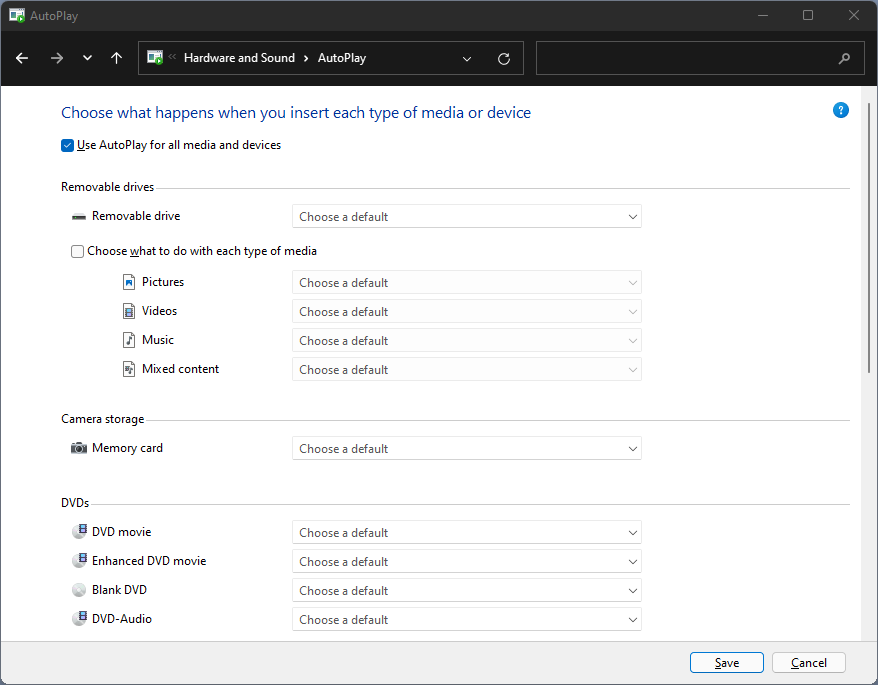 Step 5. After you have specified the default behavior for the respective device types, click on Save on computer Button in the lower right corner.