Generally, Windows 11 will be available on October 5. Microsoft has already announced that Windows 11 is a free upgrade for eligible Windows 10 users. This means that PCs that meet Windows 11 hardware requirements can be upgraded to Windows 11 for free.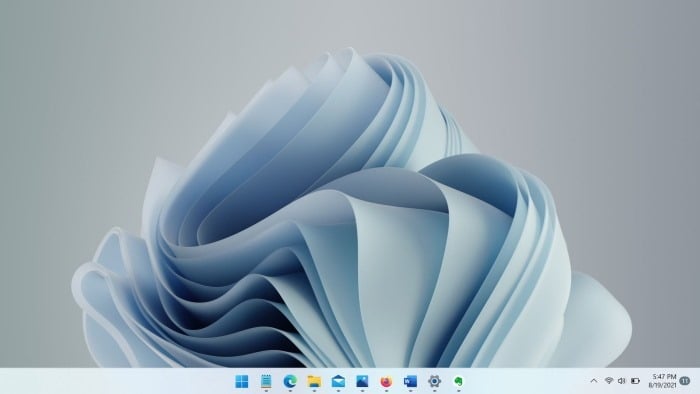 A significant percentage of Windows 10 users will not be able to upgrade to Windows 11 as the hardware requirement (such as TPM 2.0 and Secure Boot) set by Microsoft allows only PCs produced in the last 4-5 years. Therefore, older PCs running Windows 10 perfectly cannot be upgraded to Windows 11.
Users with PCs that meet the Windows 11 hardware requirements can upgrade to Windows 11 starting October 5. Although Windows 11 may not be immediately available through the Windows Update service for all PCs, you can download the Windows 11 ISO from Microsoft and manually update the installation in Windows 11.
Many users who do not want to upgrade from Windows 10 to Windows 11 are immediately curious how long the Windows 11 upgrade will be free.
How long will the Windows 11 free upgrade offer last?
As you may know, when Windows 10 was released, it was a free update for Windows 7, Windows 8, and Windows 8.1 users. The free upgrade offer was initially for one year, but users report that the free upgrade offer is unofficially available even today.
Therefore, we can safely say that the Windows 11 free update will be available for at least one year. Even Microsoft has confirmed that the end date for the free upgrade offer will not be earlier than one year from general availability. It clearly indicates that the free update will be available at least until October 4, 2023. We won't be surprised if the free Windows 11 update continues for a few years.
Windows 11 Free Upgrade Offer End Date?
According to this page from Microsoft, as of now, the free upgrade offer does not have a specific end date for computers that meet the minimum hardware and software requirements. However, Microsoft reserves the right to end the free upgrade offer from time to time.
When should I upgrade from Windows 10 to Windows 11?
If your PC meets the minimum hardware requirements for Windows 11, you can upgrade to Windows 11 at any time. Windows 11 is relatively stable. Since the release of the first preview version, we have been using it and are quite happy with its stability. With that said, we would like to mention that it is not stable like Windows 10 at the moment. If you ask us, Q2 2023 will be ideal for upgrading to Windows 11, as we expect Microsoft to fix the remaining issues by then.
With that said, you can always downgrade from Windows 11 to Windows 10 if you are not satisfied with Windows 10. Also, Windows 10 will be supported until October 14, 2025. So, if you can't wait to get your hands on Windows 11, can be updated immediately. If not, we suggest that you wait a few months.