How do I install Windows 11 without a product key? Windows 11 will finally be in the public domain in November this year. However, most Windows users may want to download this latest Windows 11 operating system and test it on a virtual machine. To install a virtual machine on a Windows / Mac machine, the TMP 2.0 chip and the Secure Boot functions must be activated on your PC. However, many of us are using old PCs, and these two requirements cannot be met as Microsoft wants.
What now? How can I install a Windows 11 PC that does not have a TMP 2.0 chip or Secure Boot. Do not worry; There is a way to install Windows 11 on a virtual machine that bypasses the TMP 2.0 chip and Secure Boot. You can also quickly install Windows on Mac / Windows PC on unsupported PCs without TPM 2.0 and Secure Boot. In addition, it is also possible to create a bootable Windows 11 USB stick and install it on any unsupported PC without TMP and Secure Boot.
As you can see in the paragraphs above, almost all ways to play games are available on the Windows 11 operating system. Now you will be concerned that I don't have a Windows 11 product key and then how to install it on our PC or virtual machine. Stop worrying Microsoft offers an official way to install any Windows without an operating system without entering the product key. You don't need to keep a real product key to install Windows 11. Once you have it installed on your PC, you can activate it with a real product key by purchasing it from Microsoft or other authorized vendors if you are satisfied in a month or two.
How do I install Windows 11 without entering a real product key?
Step 1. Create a bootable USB flash drive or use another method to begin installing Windows 11.
Step 2. If you are prompted for a product key during Windows 11 installation, click the "I don't have a product key" link to continue installing Windows 11 without a valid product key.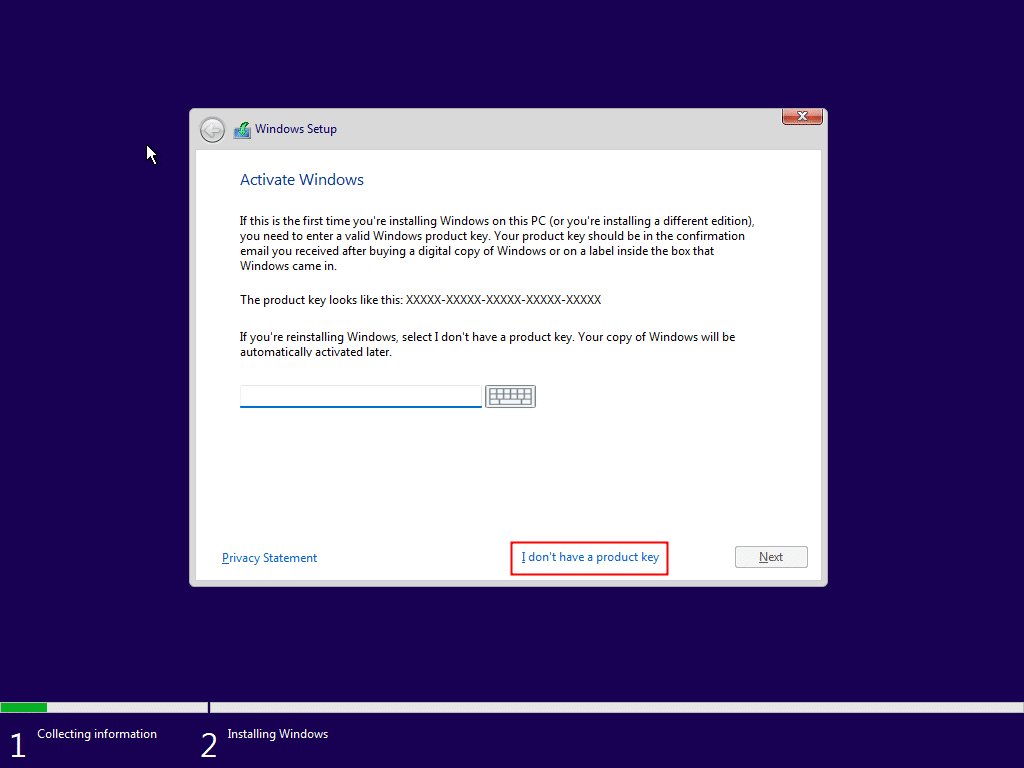 That's all. Now you can proceed with the installation of Windows 11. When the installation is complete, if you love Windows 11, you can activate your copy of Windows 11 by entering a real product key to access all of its features.