How do I change my start browser? Windows 11 has a lot of features and even a built-in modern Edge browser. Yes, the Edge browser was introduced in Windows 10 and is still a part of Windows 11. Edge is a good browser and a lot of Windows users prefer to use it, but a lot of people prefer the Chrome browser. Edge and Chrome aren't just the popular browsers; even some users prefer Opera and Mozilla Firefox.
Decisions and opinions for each person are different when it comes to browser selection, but it's all like making your favorite browser the default browser on Windows 11. Once you install Windows 11 on your PC, the Edge browser will be your default web browser. That said, if you need to open HTML and other links on your PC, Windows 11 will automatically open them in the Edge browser. However, if you always want to open them in Chrome or another preferred browser, set your default browser on Windows 11 using the Settings app.
How do you replace the default web browser on Windows 11?
To replace a new web browser on Windows 11 or set it as the default, do the following:
Step 1. First, install your preferred browser on your computer that you want to set and use as the default web browser.
Step 2. Now open the Settings app and then click on the Apps Category from the left side of the page. Then click on Standard apps Tab on the right side of the Apps Category.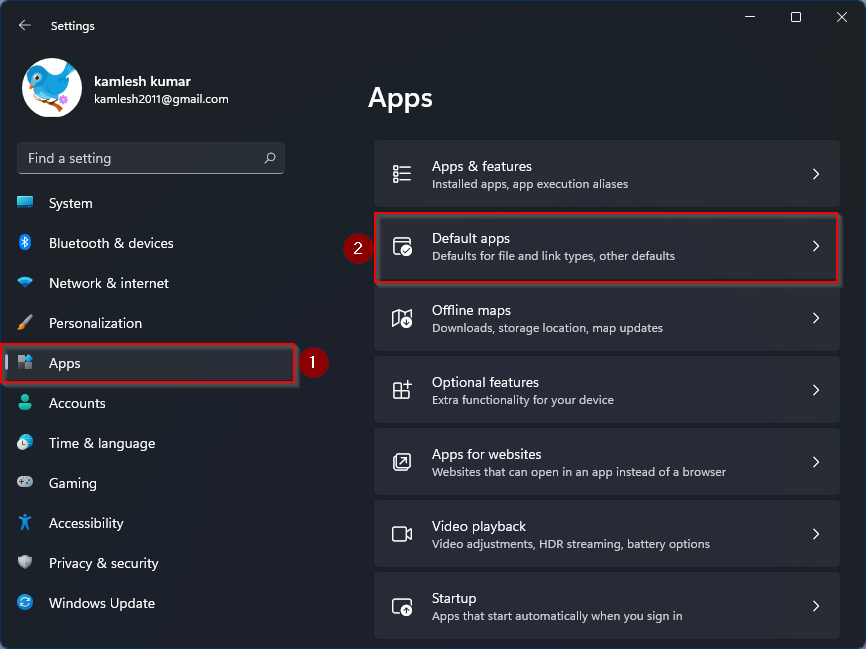 Step 3. Now scroll down in the right side area to see the entry of your browser. Click the browser entry that you want to set as the default. For example, we want to make Google Chrome the default web browser on my PC. Hence, we need to click on the Chrome browser entry.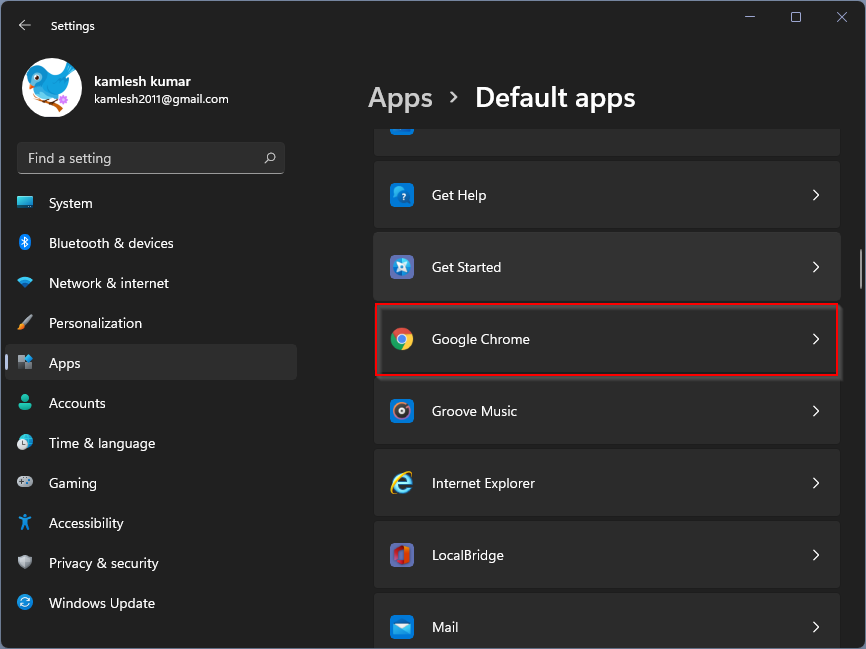 Step 4. Click Microsoft Edge under .htm Possibility.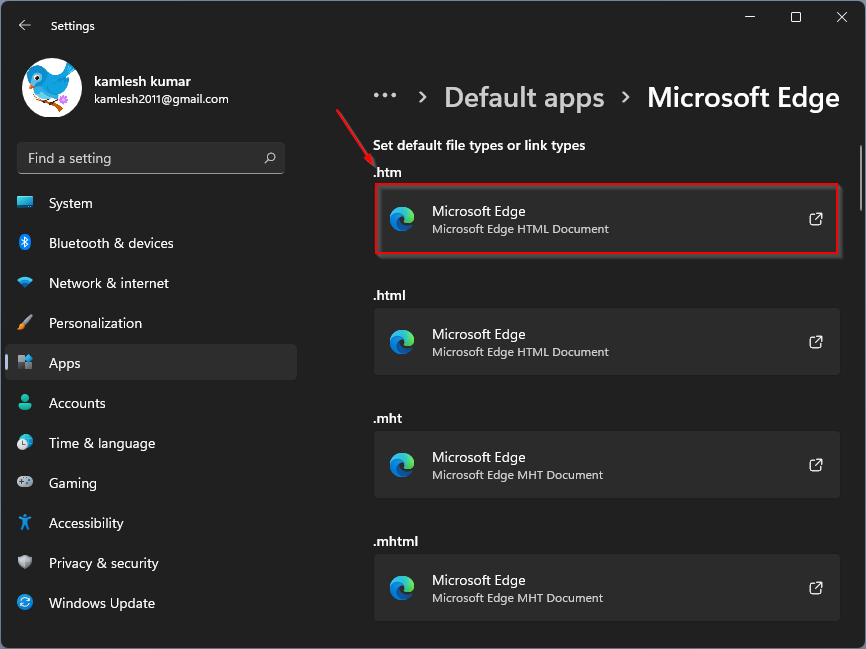 Step 5. Choose Google Chrome in the flyout that opens. Now click on that OK Button.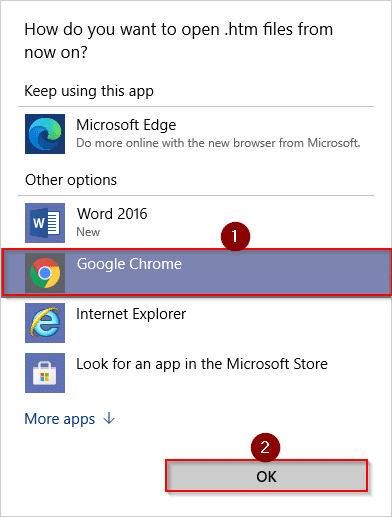 Step 6. Now you will see that Microsoft Edge has been replaced with Google Chrome. That said, when you double-click on a .htm file, it will now open in the Google Chrome browser.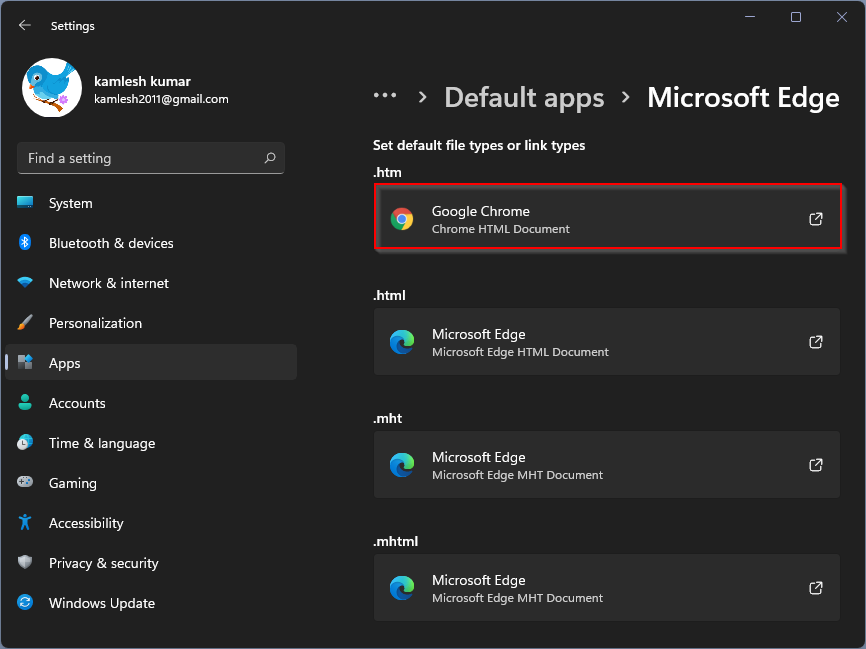 Step 7. You need to rRepeat steps 4 through 7 above for these types of files or links if you also want to open them using the Google Chrome browser:
.html
.pdf
.shtml
.svg
.webp
.xht
FTP
HTML
HTTPS
Once you complete the steps above, the selected file extension file or link will open in the default web browser that you selected in the steps above.