| | |
| --- | --- |
| Developer | Sysprogs OR |
| Licence | Free |
| To download | Free download |
WinCDEmu is a free open source tool to mount ISO files or disc images on your Windows. Acting as a CD/DVD emulator, this utility allows you to mount disc images without having to burn them to a blank CD. So you can easily open ISO files with just one click.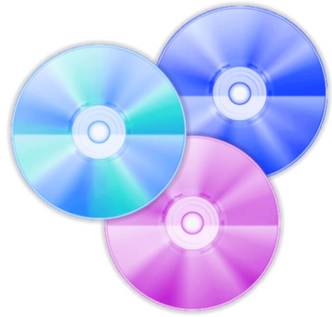 Sysprogs UG initially released this tool in 2008. Available on Windows XP and later versions, it becomes one of the most widely used CD or DVD emulators supporting a range of file formats. Thanks to the simple user interface that makes it easy for any user.
WinCDEmu Features
This utility provides a great way to access the contents of ISO files or optical disc images. It also comes with lots of features to give you a better experience when working with ISO files. Take a closer look at the useful features below:
1. One-click editing
Mounting disc images is much easier with this Windows CD emulator, as if this tool were a physical optical drive. It lets you skip burning the content to an optical disc to save time and access the file directly.
Having this application installed on your desktop allows you to simply double click on the ISO file to open it. Whether you download software or file as ISO images, this tool offers faster and easier editing than any other application.
2. Support various formats
This program is renowned for its ability to mount files in ISO format. In fact, this utility also works for some other file formats, including CUE, NRG, CCD, MDS/MDF, and IMG. Moreover, you can use this tool to manage files in RAW format.
3. Create ISO images
By using WinCDEmu, you can create an ISO image to optimize your driver storage. The ISO format has several advantages, such as reduced damage, improved security, and easier backups. The mounted ISO image also promotes easier and faster installation than a real optical disc.
How to create ISO images using this program is quite simple. Simply insert the disc to be converted and open Computer from your Start menu. Right-click on the drive icon and choose Create ISO Image. Choose a file name and save and this app will do the rest.
4. Small installation size
Don't worry about the size. This program comes with a small install size even less than 2MB. Downloading and installing it on your device will not consume much space and resources. More importantly, it is compatible with Windows XP and above.
5. Available in over 20 languages
This open source program supports 38 different languages, such as English, Arabic, Chinese, Italian, Malaysian, Japanese, etc. There is no language barrier while using this tool which allows you to use it without worries.
Recommendation:
Epson EcoTank ET-15000 Driver and Manual Download
6. Simplified interface
Have you ever used this program before? You will not face any difficulty in using it. The app offers a simple and clean interface which makes it easy to use. Even if you are a beginner, using this program will not give you a headache.
7. Doesn't require a reboot
In addition to its simple interface, WinCDEmu benefits from easy installation. After downloading the software, it can be easily installed on your Windows 32 bit or 64 bit operating system. Best of all, it doesn't require a reboot after installation. Once installed, you can use it directly.
8. Available in portable version
One of the best features is that it comes in a portable version. Without the need for installation, you can quickly and easily use this application. Just download the portable version and it can be ready to use.
How to mount files using WinCDEmu
Is this your first time using WinCDEmu? Chances are you need to learn how to mount files using this program. How to mount an ISO image is quite simple and easy with it. In just a few steps, you will be able to access the content. More importantly, you don't necessarily need to burn it to CD or DVD.

Before mounting an image, make sure you have installed this software on your Windows computer. Then follow the step-by-step instructions below:
Open the folder containing the ISO file.

Double click on the image. Or right-click and choose

Select drive letter and mount

.

Click on

Okay

or press the Enter key. If you want to get rid of the dialog every time you mount an ISO file, click

Automatically manage drive letters

then click

Okay

.

Then you will see a new virtual drive. Use it the same way you use a physical optical disc. You can browse content and open files or programs.

If you are done with the file, just right click on the virtual drive and choose

Eject

.
Perform the above steps whenever you want to mount the ISO image. Just in case you need to unmount the image, you can double click on the image.
WinCDEmu is a useful program to mount an ISO image and give you access to all the content. With many features, it offers an easy solution to open ISO files from Windows computer.
Download the latest version of WinCDEmu