| | |
| --- | --- |
| Developer | Mozilla Foundation |
| Licence | Free |
| To download | Free download |
Originally released on July 28, 2003, approximately 15 years ago, this software is designed to manage multiple email, newsgroups as well as newsfeed accounts and support multiple identities within accounts . Also for information, this software is part of Mozilla Foundation, which also develops Mozilla Firefox, one of the most popular web browsers in the world.
Thunderbird offers some features that basically take care of the mail system, including new email notifications and their extension. Other features have proven to be very beneficial in managing multiple emails. Want to know more about the features? Here we have selected a few to describe for you. Check them out soon as follows.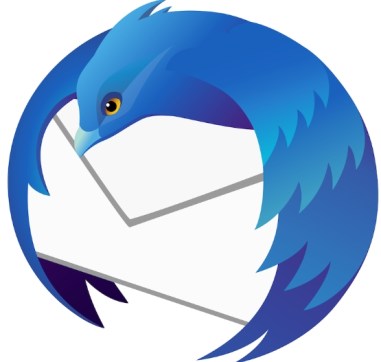 Features of Thunderbird
Good message management
The first feature you need to check is proper message handling. Thunderbird has the ability to manage messages in your mailbox, news feeds, and support multiple identities within the account, as we told you above. This message management includes features such as:
Quick Search which allows you to search mail quickly.
Another included feature is Saved Search Folders which allows you to save the folders you have searched.
Advanced message filtering that allows you to filter messages.
Message grouping that allows you to classify your messages into specific categories so that you can easily find the message you want.
Labels Help Manage, which also helps you manage label helpers.
Junk filtering
The second feature of Thunderbird that you should be aware of is the spam filtering capability. Spam filtering is based on the address book. Dealing with the spam filter, this feature helps you maintain incoming messages.
Recommendation:
Download Mozilla Firefox
Extensions and Themes
The next feature that might surprise you is Extensions and Themes. All you have to do is install the XPInstall add-ons through the add-ons website. After installation, you will be able to update extensions and maximize the functions available for Thunderbird.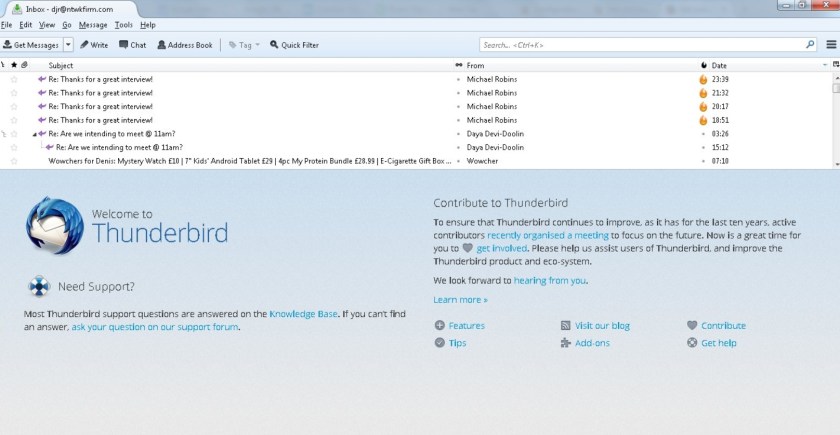 Supported file format
Now don't miss the supported file format feature. As an awesome piece of software, Thunderbird offers format support for mailbox using a plugin. However, this feature is not enabled if the job is in progress. Supported mailbox format includes:
Mbox: Unix mailbox format (allows you to keep multiple emails in one file).
Maildir: Mail dir-lite (allows to use a file by email).
Link for large file
Another feature you can open from Thunderbird is the Big File Link. In this case, the software has an integration for automatic linking support. This automatic linking is available for large files. This way, you don't have to attach the files directly to the e-mail message. Well, this feature is very useful especially when you need to send a large email.
Conclusion
Finally, you can conclude that Thunderbird is highly recommended, especially when working with emails. Apart from the features offered, you will be able to easily manage your email and send emails with large file size. Get this software as soon as possible to make your job easier.