The new Start menu is one of the first things you'll notice when upgrading to Windows 11. The new Start menu brings back the search bar and removes the live tiles.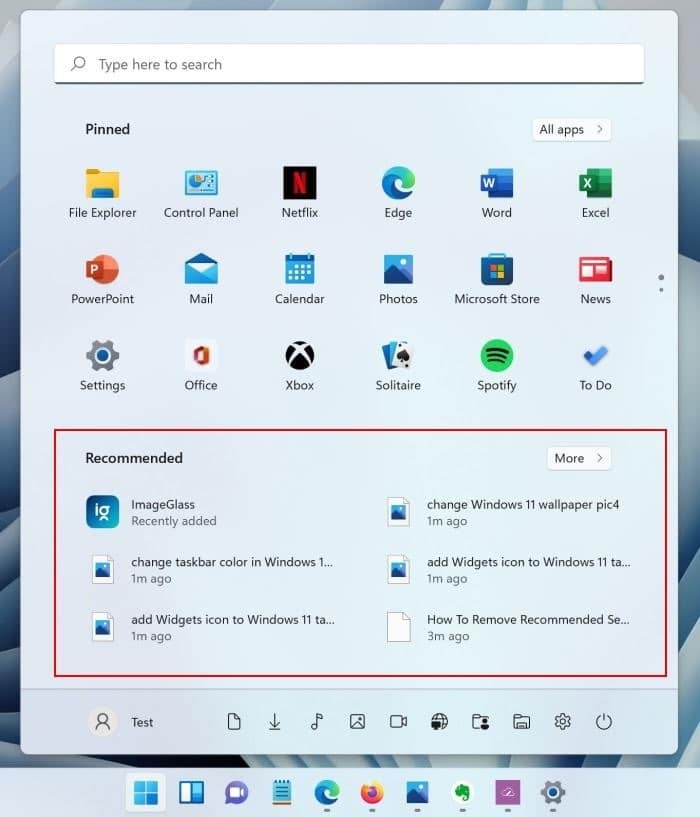 The Start menu has a section called Recommended, which shows recently opened files and recently installed applications. While the number of recently viewed files and installed applications vary based on screen size, many users find it useful to quickly view recently opened files without opening the File Explorer shortcut.
That being said, there are users who don't want to show recently viewed files and newly installed apps on the Start menu. If you're one of them, you're in luck, as Windows 11 has a provision to disable the Recommended section of the Start menu. Here's how to do it.
Remove the "Recommended?" Section from the Start menu in Windows 11
Step 1: Open the Settings app using search or Windows logo + I keyboard shortcut.
Step 2: In the left pane of the Settings app, you will see a list of categories. Click on Personalization.
Step 3: On the right side, click Start to view the Start menu settings.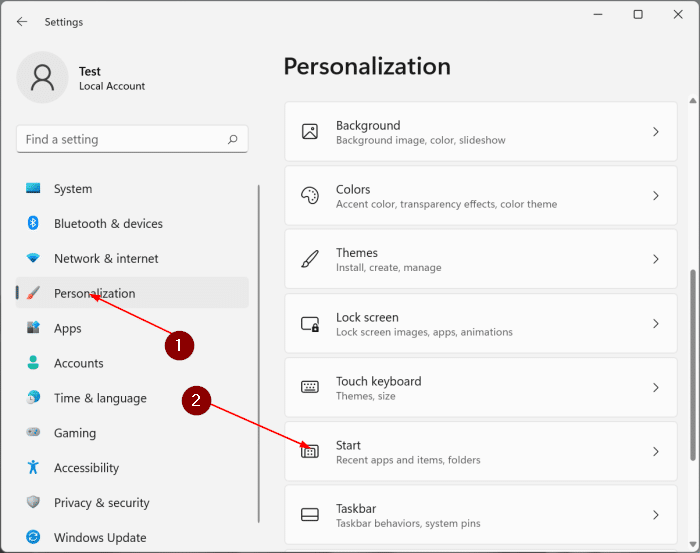 Step 4: Finally, turn off Show recently added apps and Show recently opened items in Start, Jump Lists, and File Explorer options.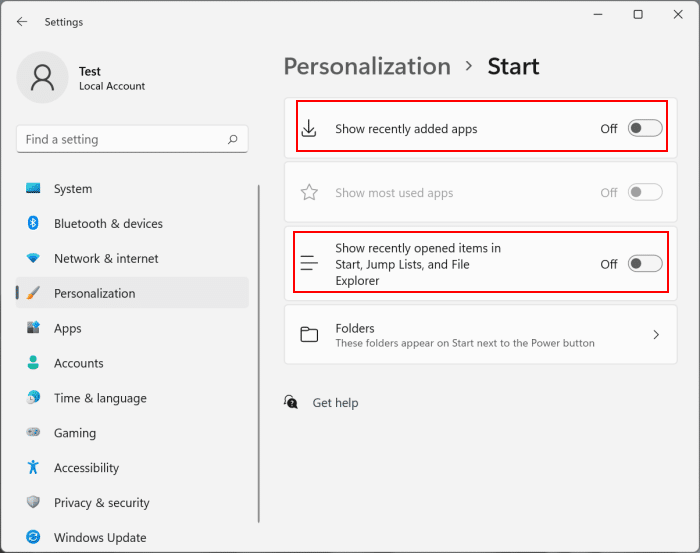 As you may have noticed, when you configure Windows 11 to not show recently opened files in the Start menu, it also does not show them in File Explorer's Quick Access.
Can you completely remove the Recommended section from Windows 11 Start?
When the Show recently added apps and Show recently opened items in Start, Jump Lists, and File Explorer Options are disabled, recent files and new applications do not appear in the Recommended section. However, the Recommended section keeps popping up (but doesn't show anything) for some reason.
There is still no option to remove the Recommended section entirely. As you can see in the image below, it shows the message "To show your recent files and new apps, please enable them in Startup Settings."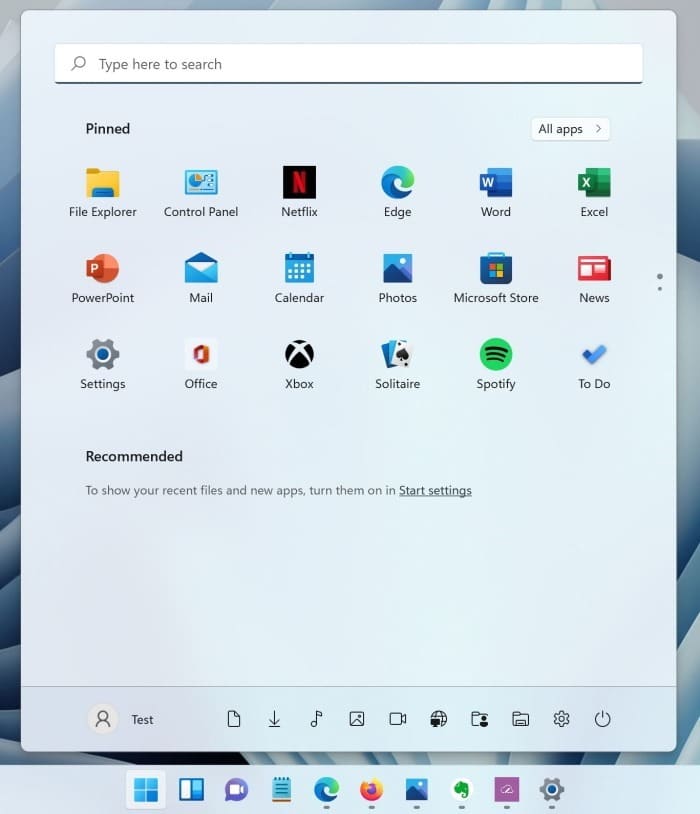 Can you resize the Start menu in the Windows 11 article that you may also be interested in?