In the preview version of Windows 11 Build 22489 released today, the Microsoft account has started to integrate into the system settings. Like the preview update previously received by the dev channel, the preview also comes from the active 'Nickel' dev branch. The new version has only been improved in some details and does not offer any exciting new features.
Windows 11 Build 22489 release: system configuration begins to integrate Microsoft accounts
Windows 11 Build 22489 comes with a new page to manage your Microsoft account from the settings application. This will be a new entry for the Microsoft account, which can be accessed by going to Settings> Account. As you can see in the screenshot below, this page contains information related to your Microsoft account.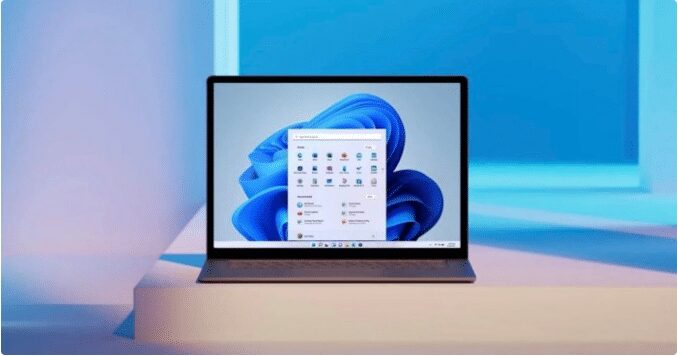 Windows 11 Build 22489 release: system configuration begins to integrate Microsoft accounts
You will be able to view and manage subscriptions, orders, rewards, payment details, linked devices, etc. Microsoft 365 directly in the Windows 11 system settings. Currently, this feature is only available to a small group of testers and will roll out to more users in the coming weeks.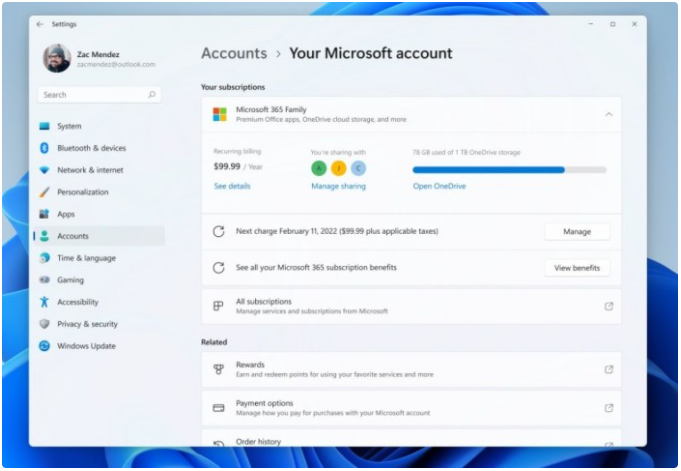 Today's update also brings some enhancements to the new Windows 11 DNS over HTTPS (DOH) feature. Microsoft has now taken this feature to a new level by adding support for "specified resolution discovery", which basically allows the system to Contact the DNS resolver and discover encrypted DNS settings.
As part of the Windows 11 update, Microsoft is also revamping the Connect app, which will now be called "Wireless Display." It will remain a Feature On Demand (FOD), users can enable it by going to Settings> Applications> Optional Features, and then they need to select the "Add an optional feature" option.
Other improvements
● Fixed an issue that caused the icons on the second monitor to not display or cause a black screen
● Fixed crash of explorer.exe (file explorer, taskbar) when using right mouse button pop-up menu on desktop.
● File Explorer Quick Access PIN has become a higher level option.
● Microsoft is improving the performance of the problematic context menu.
● Microsoft has made some fixes to improve the reliability of explorer.exe.
● The task view should now be more streamlined.
● Microsoft has resolved the setup application crash.
Known issues
● Microsoft is investigating reports on reduced screens and downtime.
● You will not be able to rename some items on the desktop, but when renaming via file explorer, the renaming function will work.
● After clicking the search icon on the taskbar, the search panel may not appear, but this can be fixed by restarting the "Windows Explorer" process.