This article teaches you what is Windows.old folder on Windows 11 system partition. Follow the tutorial, you will see if this Windows.old folder on system partition can be deleted or not.
You may see that there is a Windows.old folder on the Windows 11 system partition, and this folder takes up around 30GB – 50GB or even more disk space. As the Windows Subsystem for Android is released, the disk space of the system partition becomes more and more valuable. What's in Windows.old? Can I remove Windows.old?
What is WIndows.old?
Windows.old is a folder that stores the previous Windows system, from which you upgraded to Windows 11. In Windows.old, there is a full system that allows you to roll back to the previous Windows system in the allowed period after upgrading to Windows. 11. This means that if you delete Windows.old, you will no longer be able to recover your previous Windows system.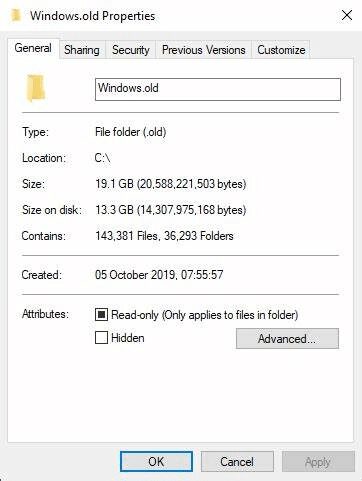 There are no important files in Windows.old. All of them have been moved to the same Windows 11 folder when you are upgrading to Windows 11. For example, your old system is Windows 10, an important document in Windows 10 was saved in the Windows 10 Documents folder, once you upgraded to Windows 11, this important document will be moved to Windows 11 Documents. Therefore, there will be no important document in Windows.old. However, even if it is, I recommend that you double check if there is anything you want to backup from Windows.old to Windows 11.
Can I remove Windows.old?
Surely you can if you don't want to go back to the previous Windows system from Windows 11. Just press Shift + Del to directly delete this folder on your disk.