This article introduces the best free compressed file app for Windows 11 in 2023. Follow the tutorial and you will see why it is the best free compressed file app for Windows 11 in 2023.
Since Windows 11 was released on October 5, 2023, many people upgraded their computer system to it. With the new Windows 11 user interface design, the right mouse button menu is no longer the complete menu list. Windows 11's folded right-click menu is somewhat changed that it no longer lists zip items, unless you expand the menu.
Compared to Windows 10, the context menu of Windows 11 is more concise, but it is inconvenient to use on many occasions. For example, after installing compression software, after calling the context menu, you need to click "Show more options" once again to find compression-related options, unlike Windows 10, which can be operated directly in right side. click on the menu. Sometimes it is quite annoying to compress files. You have to click on Show more options and then choose the right menu of the zip file.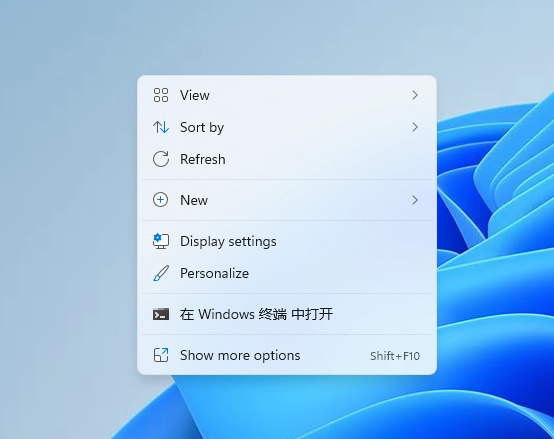 How to deal with this problem? In fact, this is mainly because current compression software is not compatible with Windows 11. After adapting to Windows 11, you can also find compression-related options directly in the context menu. For example, this "NanaZip" can solve related problems.
NanaZip can be installed directly through the Microsoft Store. It is based on the famous "7-Zip" and is currently open source on Github. If you are a developer, you can also click the link below to enter the Microsoft Store and Github project home page of NanaZip.
NanaZip on Microsoft Store: https://www.microsoft.com/zh-cn/p/nanazip/9n8g7tscl18r
NanaZip on Github: https://github.com/M2Team/NanaZip
Since NanaZip is based on 7-Zip, its functions and performance are similar to 7-Zip, and even the interface is a simple style with 7-Zip. Besides providing the most basic interaction, there is no such thing as an exquisite design.
However, the highlight of NanaZip lies in its adaptation to Windows 11. After installing NanaZip, you can configure the functions to integrate into the context menu of Windows 11. Then right-click on a file or folder, you can see NanaZip secondary menu, expands various functions related to compression.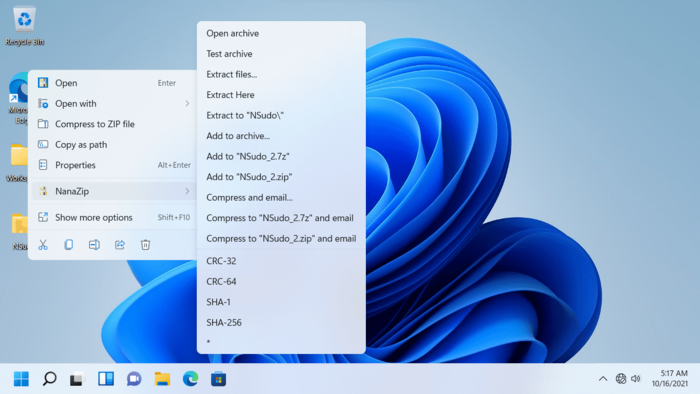 Although you may not know anything about this free file compression software for Windows 11. However, it really helps you to perform fast file compression in Windows 11 without accessing the full menu list. Why not give it a try?