This article teaches you how to speed up Windows 11. Don't be fooled by any software vendor that their software helps you speed up Windows 11.
Now that Windows 11 is released in no more than 3 years, Windows 11 acceleration software is not necessary at all, just like Windows 10.
You may have too many files, I highly recommend that you use CCleaner to clean your computer as it is free and powerful enough for 99% of Windows 11 users.
If your Windows 11 is slow, your hardware must be too old to maintain your computer's performance. The way to speed up Windows 11 is to change some new components of your hardware, which will go a long way, like an SSD hard drive, more memory.
Don't be fooled by articles asking you to install this or that software to clean up or speed up your Windows 11 and your computer. Article creators must be software vendors or affiliates to make a profit.
Windows 11 offers built-in optimization options. Open the file explorer, click the "More" icon at the top navigation. You will see Clean and Optimize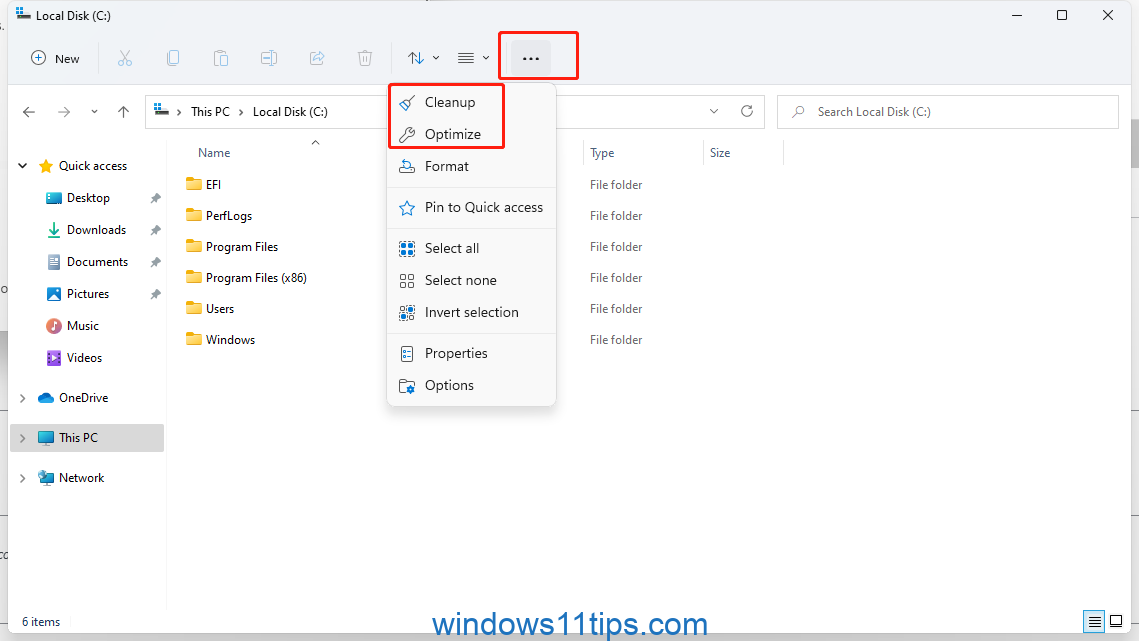 In Windows 11 cleanup, you can easily find the junk files and delete them.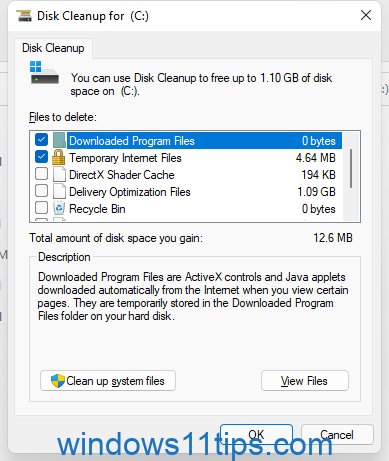 And in Optimize, you can easily optimize your hard drive partitions. Also, set a schedule optimization, you will no longer have to pay attention to Windows 11 optimization in the future, Windows 11 Optimize will run automatically so that you can speed up Windows 11.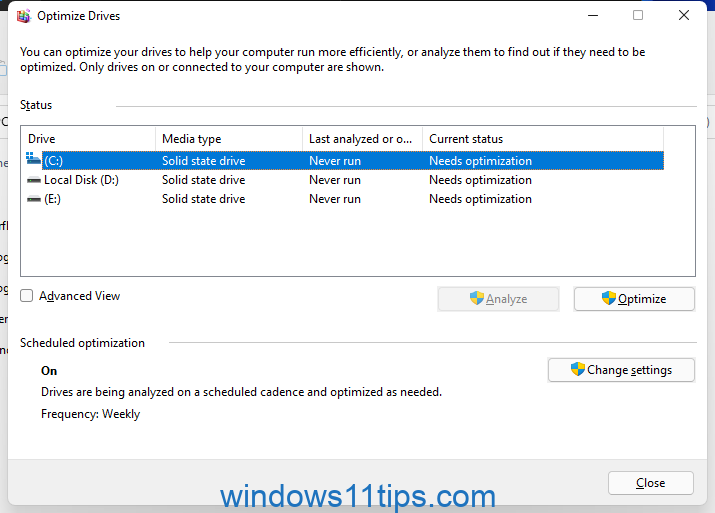 I give this feature 5 stars. Because it means that no one needs any Windows 11 Cleaner or Windows 11 Optimizer in the future. And we no longer have to pay for that software. LOL This is the best way to speed up Windows 11.