Here are the minimum system requirements for Windows 11 and how to check if your PC can update to Windows 11.
It's always a good idea to check the minimum requirements for the next upgrade to the operating system you've been checking out, so you don't run into installation issues or lose your perfectly functioning computer in the abyss. dark slow performance.
With Windows 11 emerging and Microsoft being the only one in the world to support such computer makers, many of us will be wondering if our Windows 10 PCs or even older PCs will run the chic new Windows 11?
Well your search definitely ends here as we now have the minimum system requirements for your PC.
Minimum system requirements for Windows 11
Processor: 1 gigahertz (GHz) or faster with 2 or more cores on a compatible 64-bit processor, or System on a Chip (SoC)
Memory: 4 GB or more
Storage: 64 GB or more
System Firmware: Must support UEFI mode and secure boot capability
Trusted Platform Module: TPM Version 2.0
Graphics requirements: DirectX 12 or WDDM 2.x compatible graphics
Display size and resolution: Devices with a screen larger than 9 "with HD resolution (720p)
Required configuration : Microsoft account and Internet connectivity required for Windows 11 Home setup
Windows 11 Feature Specific Requirements
Support for 5G requires a 5G compatible modem built into your computer.
Auto HDR will require a laptop monitor or monitor with HDR capability.
BitLocker to go requires a USB flash drive (available in Windows Pro editions and above).
Hyper-V client requires a processor with second level address translation (SLAT) capabilities (available in Windows Pro editions and above).
Cortana requires microphone and speaker and is currently available on Windows 11 for Australia, Brazil, Canada, China, France, Germany, India, Italy, Japan, Mexico, Spain, the United Kingdom and the United States.
Direct storage Requires 1TB or more of NVMe SSD to store and run games that use the "Standard NVM Express Controller" driver and a DirectX 12 Ultimate GPU.
DirectX 12 Ultimate is available with supported games and graphics chips.
Presence requires a sensor capable of detecting human distance from the device or intention to interact with the device.
Smart videoconferencing requires video camera, microphone and speaker (audio output).
Multiple voice assistant (MVA) requires microphone and speaker.
Break three-column layouts require a screen that is 1920 effective pixels or more wide.
Activate / deactivate the sound of the taskbar requires video camera, microphone and speaker (audio output) and compatible application.
Spatial sound requires hardware and software support.
Teams require a video camera, microphone and speaker (audio output).
To touch requires a display or monitor that supports multi-touch.
Two-factor authentication requires the use of a PIN code, biometric (fingerprint reader or illuminated infrared camera) or a phone with Wi-Fi or Bluetooth capabilities.
Voice input requires a PC with a microphone.
Waking up by voice requires Modern Standby power supply model and microphone.
Wi-Fi 6E requires new IHV WLAN hardware and driver and a Wi-Fi 6E compatible access point / router.
Hello Windows requires a camera configured for near infrared (IR) imaging or a fingerprint reader for biometric authentication.
Window projection Requires a graphics card that supports Windows Display Driver Model (WDDM) 2.0 and a Wi-Fi card that supports Wi-Fi Direct.
Xbox (app) requires an Xbox Live account, which is not available in all regions. Additionally, an active Xbox Game Pass subscription will be required for some app features.
---
How to check if your computer can run Windows 11
To quickly check the compatibility of your system, first download the PC health check application from Microsoft.
Once downloaded, launch the application from your browser's download directory. (If no directory is defined by you, the 'Downloads' folder is the default directory)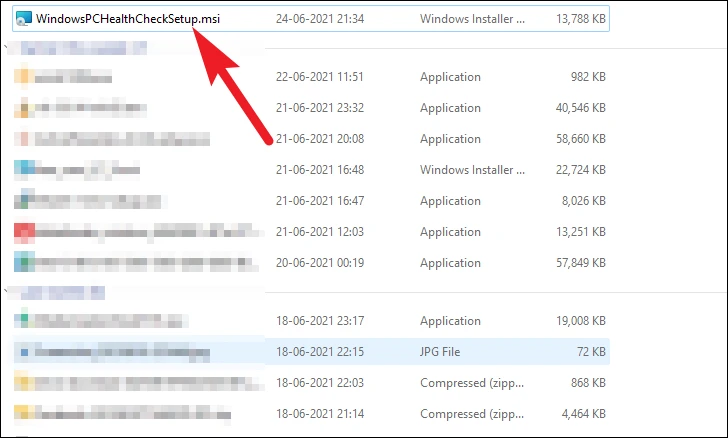 Then, once the application is open, check the option "I accept the terms of the license agreement", then click on the button "Install".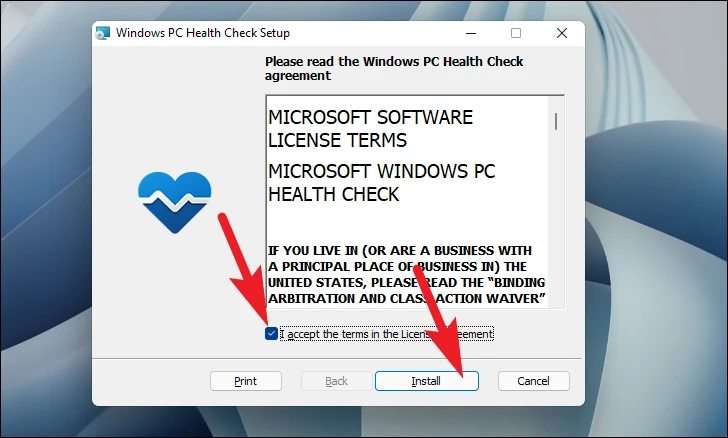 It may take a few minutes for the installation to start, just sit back and let the process go.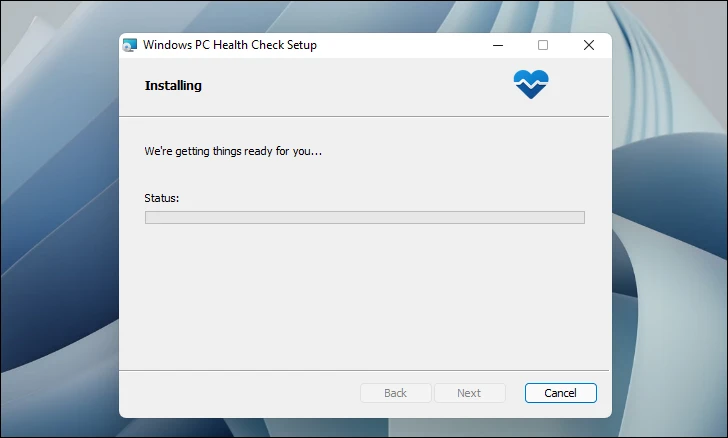 Once installed, check the option 'Open Windows PC Health Check' and then click on the 'Finish' button.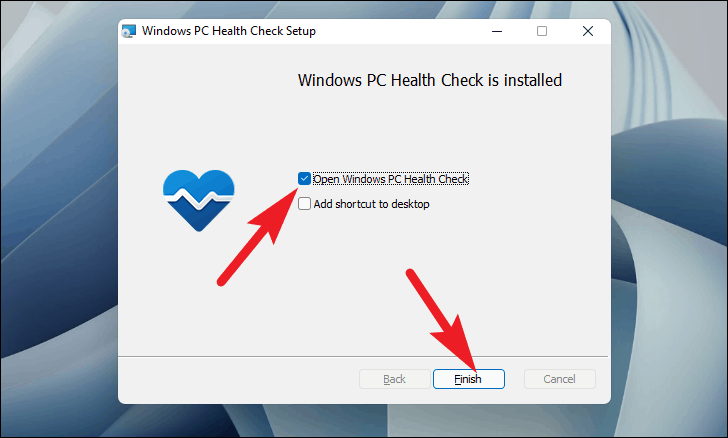 After that, click on the "Check Now" option in the PC Health Check window opened on your screen.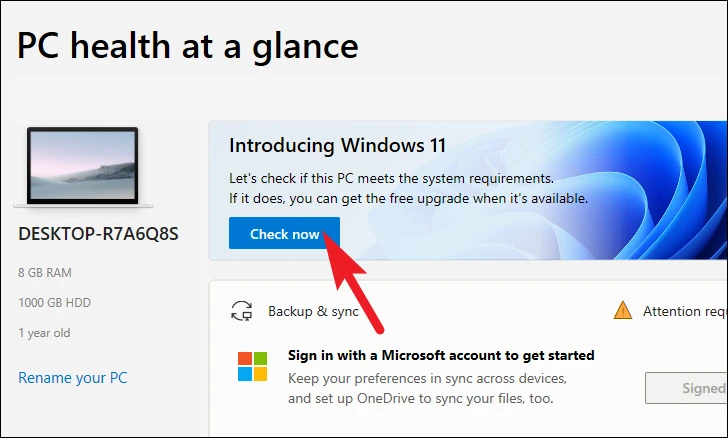 It will take a minute to check the compatibility on your computer. If your computer is not compatible with Windows 11, you will receive an alert indicating this.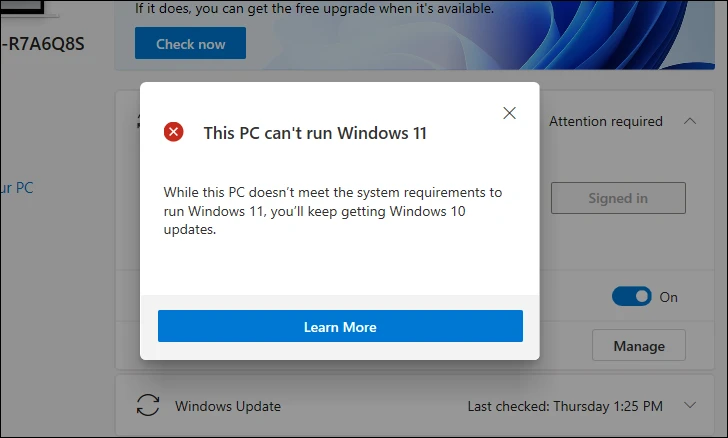 After the result, you can close the PC Health Check window and rejoice in the arrival of a new operating system for your PC or just be happy with Windows 10 for now!