| | |
| --- | --- |
| Developer | EZB systems |
| Licence | Free try |
| To download | Free download |
UltraISO is a premium application for creating, converting and modifying ISO image files. Developed by EZB Systems, the software was initially released in 2002, but the stable version was only released in 2020. It has now become one of the renowned optical disc authoring applications.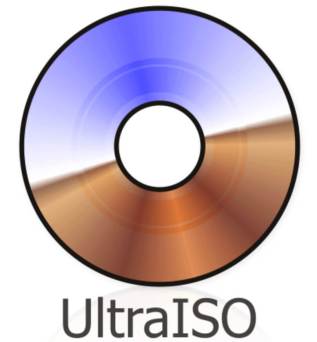 This utility is specially designed for Windows XP and higher. Available in two versions, you can choose between a free trial version or a premium version. The free trial version comes with limited support as it only works well to handle ISO images of 300MB or less.
UltraISO Features
Image file management is made easy with this software. It lets you do a lot of things, from creating ISO images to extracting files and burning ISO images. Once downloaded, you don't need to download any other apps. Take a closer look at the following actions you can perform using this program:
1. Save the CD to the hard drive
It is a versatile program that can be used to back up CDs and DVDs to your hard drive. The data will be saved as ISO images so that they can be mounted using a virtual drive application. Moreover, it supports up to 46 different data formats.
2. Create and extract an ISO image
If you don't have an ISO image and need to create one, UltraISO is here for you. This software has the ability to create an ISO image from files and folders on your hard drive. Once the ISO images are created, you can easily burn them to a CD or DVD using the same software.
Moreover, extracting files and folders from ISO images is another thing you can do with this program. When you rip an ISO, it gives you direct access to the content without having to mount it using a virtual drive.
3. Convert CD/DVD image formats
Converting the file format is so much easier. This application supports up to 30 CD and DVD image formats such as IMG, BIN, CIF and BWI, allowing you to convert to ISO, MDS, CCD or NRG. How to convert the file formats is quite simple as you can find the Convert option under the Tools menu.
4. Mount to virtual drive
You can also mount an ISO image on a virtual drive. Once mounted, you can easily access the contents of a file or folder. Using this tool is quite simple. Simply press F6 on your keyboard or go to Tools and select Mount to Virtual Drive.
Recommendation:
Download HP Print and Scan Doctor
5. Create a bootable USB drive or CD
Using this utility, you can create a bootable USB drive or CD from a hard drive. Choose a file and folder on your hard drive, then select Bootable from the menu. Then you can click write disk image to burn file or folder to bootable USB.
6. Support multiple languages
Designed for global users, this program is available in many different languages. The premium software supports up to 41 languages ​​including English, Spanish, Chinese, Japanese, etc. If you don't understand English, choose a language according to your preference.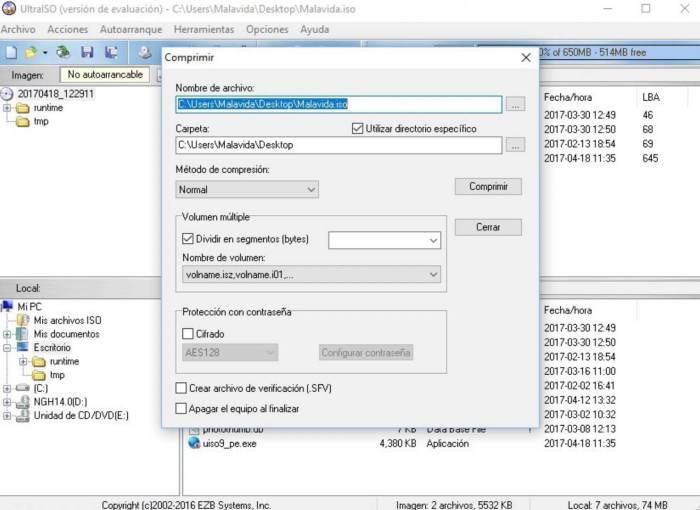 UltraISO safe or not?
You might want to know if UltraISO is safe. The answer is absolutely yes. This utility is safe to run as long as your files, CDs, and USB drives are free of malware. The premium version is free from ads and malicious risks. So downloading and installing this program will not put your device at risk.
Why choose UltraISO?
There are so many similar apps in the market but this program has many reasons to choose. If you need to convince yourself before downloading this software, take a closer look at the following reasons:
1. Very Versatile
It is a versatile program loaded with features that allow you to do many things like create backups, create ISO images, and extract files. It also has the ability to burn files as well as ISO images to CD and USB drive. Everything is available in one program.
2. Easy to use
Novice users will be happy to use this utility. Designed with a clean and simple interface, you don't need to spend time learning how to use it. All you have to do is navigate to the toolbar and select an action such as Convert, Mount to virtual drive, Burn, and many more.
3. Value for money
This app gives more than enough. Once you make a purchase, you can get free software updates for life. You will also receive unlimited technical support in case you have any problem with the program. Even better, the premium version drops the 300MB document limit.
To sum up, UltraISO has everything you need to manage image files. It has a wide variety of features such as creating and extracting ISO images, burning to USB drive and CD, mounting an image, and many more. Get this program and do a lot with the premium versions.
Download the latest version of UltraISO