| | |
| --- | --- |
| Developer | Reason Cyber ​​Security |
| Licence | Test |
| To download | Free download |
Tired of your current antivirus always missing some adware and malware during each of its scanning processes? Then it's time to turn to Reason Core Security. To describe it in three simple words, those words would be quick, simple and free. This program gives you the best protection against adware as well as potentially unwanted programs or PUPs. Not only that, but it can also prevent you from checking unwanted programs when you install software. This malware removal tool offers much more than that, check it out below!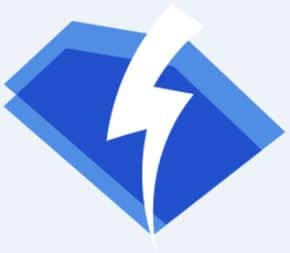 Reason Core security: Product type
This tool is developed by Reason Software Company and is powered by malware hunters, a team of talented programmers, as well as visionaries, led by Andrew Newman, who was the chief software architect and co-founder of GIANT Software Company . Just a FYI, Reason Software Company is also responsible for creating ShouldRemoveIt as well as HerdProtect. As for Reason Core Security itself, it is a cloud scanner that targets a variety of threats with a very strong focus on spyware, adware as well as PUPs. However, note that this tool is not designed to work like a traditional antivirus program and will not specifically target file-infecting viruses or memory-resident viruses or rootkits.
Main characteristics
This particular software is specially designed to work with your current and already installed anti-malware or antivirus software on your computer. Therefore, with this additional program, you can be sure that you will be able to find all incredibly hard-to-find adware from now on. Reason Core Security comes with the following features:
Powerful protection against malware, adware and spyware: this tool is capable of finding and removing all types of harmful malware such as worms, trojans, bots, spyware, software ads and of course PUPs.
Bundle protection: This will prevent you from checking unwanted offers as well as downloading potentially unwanted programs during software installation
Multi-layered protection: this particular feature is the one responsible for always keeping you safe. It provides basic real-time protection that can prevent adware, malware, and any unwanted programs from sneaking into your computer. Then the powerful bundled protection will do its job preventing any unwanted offers from being installed together with the software you are currently downloading.
Recommendation:
Download the latest version of Foxit Reader [Windows, Mac & Linux]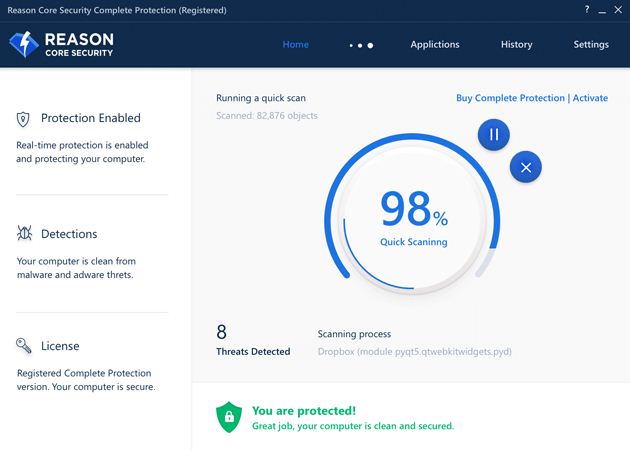 However, it should be noted that the real protection feature is only available for the paid version. As it is a freemium tool, you can enjoy it for free but you will not be able to use all the features.
Another plus point that you would like to be aware of is that this tool offers quiet and solid performance. Most antivirus products usually slow down your computer or even consume unnecessary resources, but this is not the case with Reason Core Security. This tool is completely silent and unobtrusive, just as security is supposed to be. Moreover, because this tool is specifically developed to work together with the best antivirus programs available today, it allows you to have double or even triple protection for your computer.
Conclusion
With a simple user interface and smooth installation, you don't even have to restart your computer when installing Reason Core Security. Also, the fact that it is compatible with other anti-malware and antivirus tools is really a big bonus point!
Download the latest version of Reason Core Security