| | |
| --- | --- |
| Developer | Ice Applications |
| Licence | Free |
| To download | Free download |
PDF is one of the most popular and widely used document formats used often today. It can be viewed on any platform or device and yet it is not easy to edit once it is created – leading to better security to prevent plagiarism. The format is easily shared on any platform on the net. If you deal with a lot of PDF files, the editor can be very useful for you. So, let's check out the features to find out its advantages.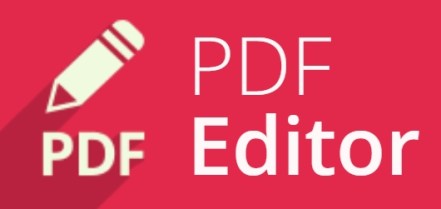 Features of Icecream PDF Editor
Features are the crucial elements when choosing a tool or software. After all, what's the point if a tool can't have the functionality that users want? The first benefit you can enjoy is ease of use. Whether you want to create a PDF file from the very beginning or you want to create one from the already existing platform, this Icecream PDF editor will be extremely useful. If you already have the PDF format, you can edit one without breaking your head.
One of the features you can find is edit mode – a setting available there. Simply choose an image, text or object you want to edit. You can change the font size, font type or align the text – do whatever you want. You can resize the text if you wish. Or if you want, just drag and drop the section of text. Can you color an object? Yes you can. Can you control or modify the opacity? Absoutely. With this feature, editing is made simpler and easier.
Recommendation:
Download AVS Photo Editor
The second handy feature is annotation, which allows you to add elements to the file. You are free to adjust the alignment, change the size, change the color or even create a new section of text so you can type something new. You can create sticky notes in case you want to jot down something important – and here's the fun thing: you can create colorful sticky notes!
Page management allows you to manage and organize your documents. Adding new pages to the existing one is possible, as well as rotating pages. If you need, you can also rearrange the pages so that they look better and more orderly. And to make it more interesting, you can implement a password so that your files are protected. Whether you want your documents to be edited or viewed, feel free to arrange everything. From a security and protection point of view, this feature is super useful.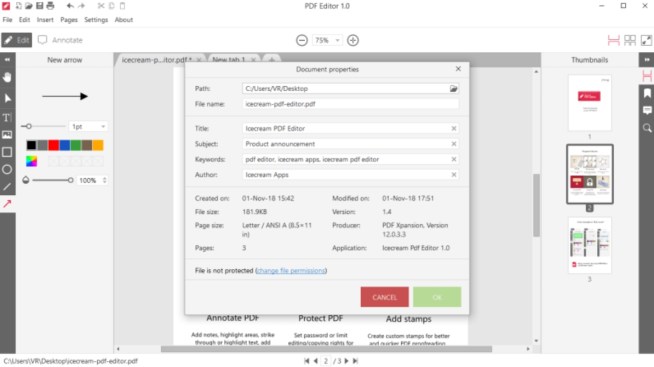 Last words
You can say that Icecream PDF Editor is a tool with editing and viewing capabilities. It is an all-in-one software with handy features that will make your job easier. In fact, you can be sure that this tool can make your job more fun.
Of course, there are many other PDF editing tools. It's up to you to choose the one you like the most. It doesn't hurt, however, to try Icecream PDF Editor and see how it works for you.
Download Latest Version of Icecream PDF Editor