| | |
| --- | --- |
| Developer | Microsoft |
| Licence | Free |
| To download | Free download |
Microsoft has developed and supported basic antivirus software called Microsoft Security Essentials (MSE). It's one of the antivirus products that falls into the free category and we often wonder if something that's free offers outstanding support. If you're wondering if it's enough to simply rely on MSE as antivirus software for your valuable, precious computer, read on to find out what MSE actually protects your PC against.
What protection does Microsoft Security Essentials involve?
MSE comes with real-time protection that can protect your PC against viruses, spyware as well as rootkits. It is also capable of performing online system scan and cleanup. Not only that, but you can also perform offline system scan and cleanup so it won't be so inconvenient for users who don't always have an internet connection ready. Bottom line, Microsoft provides a fairly simple security package intended for virus scanning only. That shouldn't be such a bad thing because less protection translates to faster speed. Microsoft Security Essentials is really simple protection and that's why it's lightweight and fast to do its job!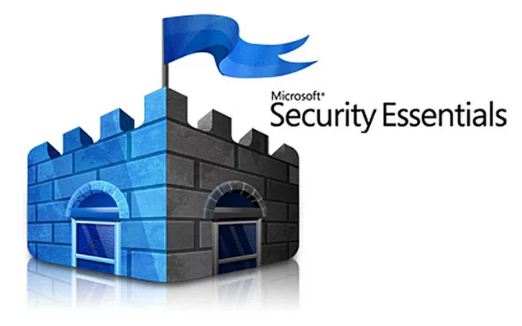 Fail-safe
Sometimes we expect a software developer to deliver the best in class solution for their own system. As for Microsoft, since they offer antivirus, it basically means that the software (MSE) must be compatible with Windows and Microsoft Office updates at all times. Fortunately, Microsoft also offers a solution called "set and forget" which is specifically for customers looking for free business and home antivirus.
Potential Concerns
Here are two things you should naturally worry about when it comes to MSE. Since this antivirus is provided by none other than Microsoft itself, which is a very popular platform, they always expect this software to always be on the list of things to breach/may pass when they create viruses. It doesn't matter if you are a light browser or even a tech savvy one, you should be aware that scammers are getting more and more audacious to make fake copies of MSE software which themselves are viruses. The end game of these scammers is to trick people into paying real money to fix problems that don't even exist in the first place!
Recommendation:
Download Microsoft Office 2019 for Windows and Mac
Also, it should be noted that Microsoft only offers a basic layer of protection, which means that you will not be protected against spam, phishing emails, malware, online banking security and the improved firewall. In the end, it always comes down to that old adage "you always get what you pay for".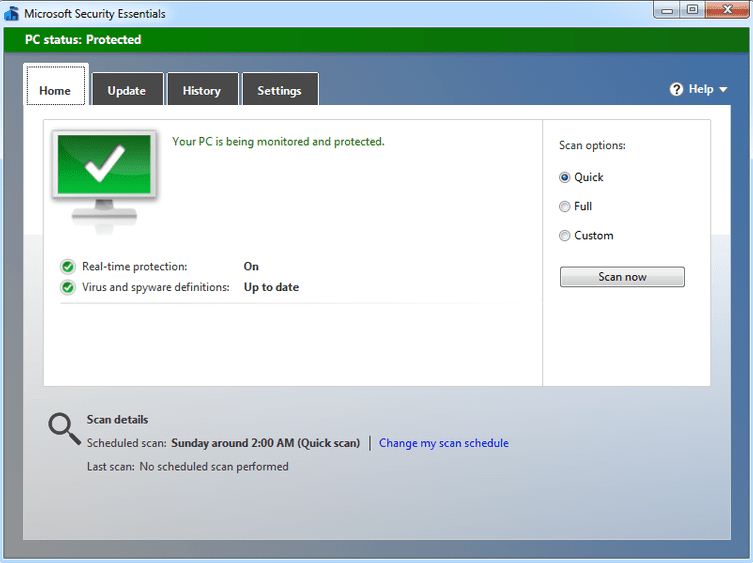 Conclusion
Bottom line, Microsoft basically developed Microsoft Security Essentials to make antivirus software easily accessible to all Windows users. It is able to automatically update its virus definitions, offers on-demand and real-time malware detection and it also scores consistently high marks when it comes to spotting malware threats. However, note that MSE does not come with built-in browsing protection and although it is intended to work in conjunction with your web browser's built-in protection to protect you against internet-based malware, it still does not. not as powerful as other paid antivirus versions. like AVG, for example.
Note: For PC running Windows 8 and 10, you can download Windows Defender, which basically has the same function as Microsoft Security Essentials.
Download the latest version of Microsoft Security Essentials