| | |
| --- | --- |
| Developer | Top Password |
| Licence | Free |
| To download | Free download |
Are you looking for a free utility to create a bootable USB drive? ISO2Disc may be the right option to check out. Well, this utility is definitely designed as one of the free utility to prepare bootable USB drive for Windows 10, Windows 8.1 and Windows 7 from ISO files.
Don't be confused with the name ISO to USB. Maybe it looks like ISO2Disc to you. However, they are different although in some cases both offer the same functionality.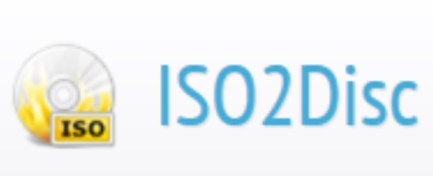 Since it is very important to have utilities to support your collection of software for your personal computer, we suggest that you do not forget to get this utility as well. Moreover, if you already had Windows 10, 8.1 and 7 for your computer, you should not hesitate to get this software.
ISO2Disc Features
Simplified interface
The first feature that you can get by owning this utility is the simplicity of the interface. In this case, you don't need any parameters to configure. To start creating the USB drive, you just need to choose your USB drive and your Windows ISO file. The next thing to do is type in the partition. You can take two options. These are GPT and MBR. Moreover, dealing with the process of creating bootable USB drives, this simple interface also supports creating bootable DVDs.
Ability to create Windows To Go
The next feature of ISO2Disc that you can derive is the utility's ability to create Windows To Go. This is one of the strengths of ISO2Disc which makes it one of the few third party tools or utilities to prepare Windows To Go on the USB key.
Recommendation:
Download the latest version of UltraISO for Windows
The existence of Windows To Go feature is very good and useful for you. This is because you will be able to easily install and transport Windows 8.1 and Windows 10 on your USB drives. Now you can imagine how easy it will be to install Windows.
However, there will always be a negative point on the positive points. You can only create Windows To Go feature for Windows 8.1, Windows 8 and Windows 10 with an ISO image file. It means you cannot have this feature for Windows Vista or Windows XP ISO file.
However, the current version of ISO2Disc is now compatible with Windows 7. Thus, you need to make sure that you have the compatible Windows if you want to create Windows To Go with ISO2Disc.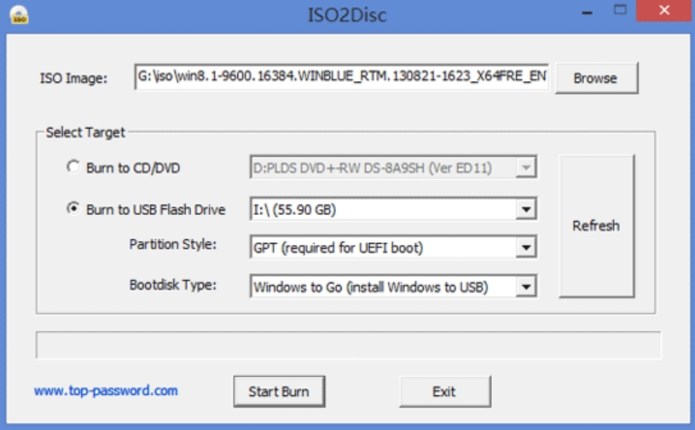 No complex settings
More novice users say that ISO2Disc is the only utility that does not have complex settings. This allows you and other users to easily use and use the utility. One of the reasons shows is because ISO2Disc is a utility with fewer features. Thus, the adjustment is not as complex as one might think.
Conclusion
Finally, we can conclude that ISO2Disc is one of the useful utilities that you can use to prepare your bootable USB, especially if you already have Windows 8, Windows 8.1 and Windows 10 installed on your computer.
Download the latest version of ISO2Disc