Unlike Windows 11 software or applications, the Windows Subsystem for Android must be closed before shutting down the Windows 11 computer; otherwise, the Android apps you are running may have trouble so that you cannot run them again in Windows 11.
Before Windows 11 supports the Windows Subsystem for Android, I have been using Android simulators on Windows 11. If you shut down your computer without manually closing the running Android simulators, you cannot start the simulator again, unless you uninstall it and reinstall. The virtual system gets corrupted without saving if you don't close it manually. I ran into this situation in pairs of times. This problem is quite annoying.
After setting up How to install Windows Subsystem for Android beta on Windows 11 and How to install Android APK files on Windows 11, I ran into a similar problem. Last night I was running an Android game on Windows 11 under the Windows Subsystem for Android. And I directly shut down my computer without manually closing that game. Today, I can no longer access that game. Restarting Windows 11 will not fix this problem.
Worse, you may no longer be able to run any other Android applications in the Windows Subsystem for Android on Windows 11. If you launch any Android applications on Windows 11, you will see the sudden disappearance of the application launchers from the Windows Subsystem. Windows for Android, in which you will see that the Android application is connecting the Windows Subsystem for Android. This situation is similar with the Android simulator problem I just mentioned.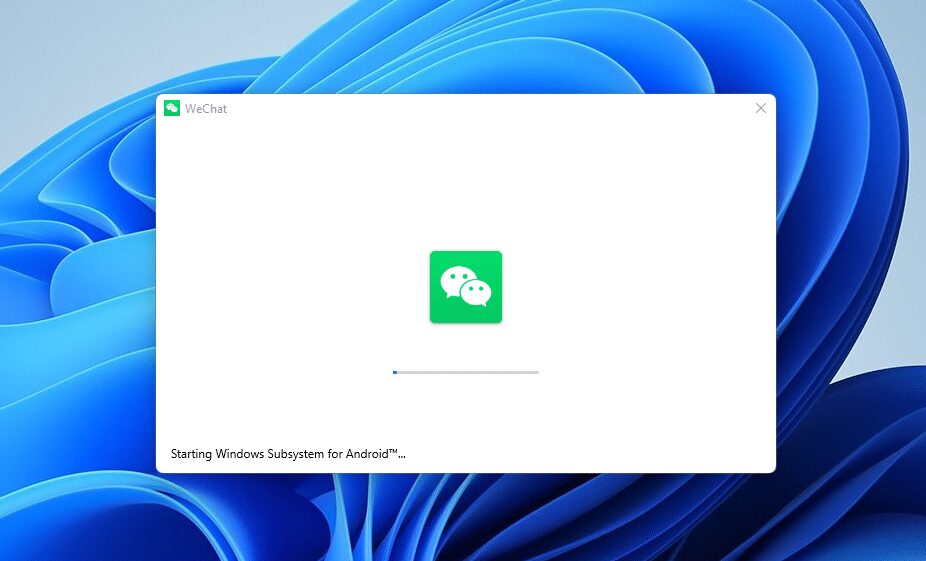 What I found out is that the entire Android system is locked, so you need to uninstall the Windows Subsystem for Android in Windows 11 and reinstall it. I guess this problem is difficult to solve, otherwise Android simulators, which have been around for many years, have solved this problem much earlier.
So I warn you not to close Windows 11 before closing the Windows Subsystem for Android.